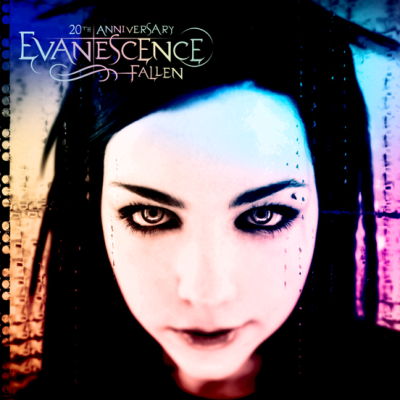 Evanescence/ 'Fallen (20th Anniversary Edition)'/ Craft Recordings
In 2003, when the rock charts were dominated by predominantly male nü-metal and post-grunge acts, a young female-fronted band from Arkansas stood out from the crowd, offering something entirely new. They were Evanescence – and with their debut album, Fallen, they transformed the rock landscape. Led by frontwoman Amy Lee, Evanescence's cinematic blend of metal and symphonic, piano-driven melodies captured a generation, while Fallen set the band on a path to global superstardom, earning them multiple GRAMMYS®, and becoming one of the highest-selling albums of all time.
Now, two decades later, Craft Recordings celebrates Evanescence's enduring debut with a series of collectible reissues. Available on 2-LP, 2-CD, and digital formats — as well as a Super Deluxe Edition collector's box set — Fallen (20th Anniversary Edition) will offer newly remastered audio, including the albums global chart-topping singles "My Immortal," "Going Under," "Everybody's Fool," and the GRAMMY®-winning smash hit, "Bring Me To Life." The expanded set also includes a trove of bonus material – ten tracks in all – comprising previously-unreleased demos and live recordings plus a selection of rare B-sides. Alongside reimagined artwork, all physical formats will include previously-unseen photos from the era, plus a handwritten foreword by Lee, who oversaw all aspects of the reissue.