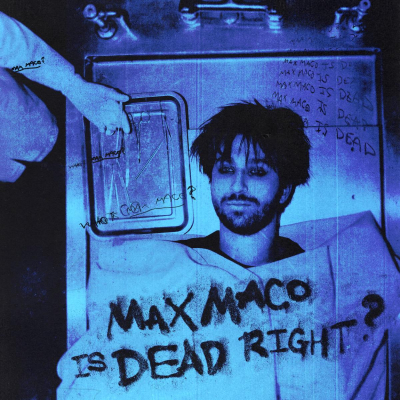 Two Feet/ 'Max Maco Is Dead Right?'/ AWAL
Platinum-selling singer, songwriter and producer Two Feet announces his new album 'Max Maco Is Dead Right?,' a voyeuristic concept album that delves deep into the troubled psyche of its fictional titular character Max Maco, out April 16 via AWAL.
Self produced by Two Feet with select co-production by John Feldmann (Blink182, Panic! At The Disco), Geoffrey Hufford, and Andrew Luce, and recorded at Mission Sound in Brooklyn, NY, 'Max Maco Is Dead Right?' follows its protagonist along a dark and sensual journey through his life, as he navigates his inner turmoils while coming to terms with his human limitations. Through the lens of Maco, Two Feet unearths and contends with his own personal trauma, ultimately coming face to face with himself.