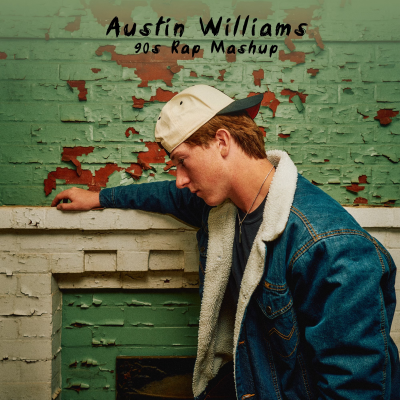 90s Hits from Dr. Dre, DMX, Nelly And More Get Countrified With Austin Williams' "90s Rap Mashup"
Main Version and Acoustic Version Out Now
Listen here: ffm.to/aw-90srapmashup
After going viral on TikTok (5.7M views) with an experimental, country-tinged mashup of 90s and 00s rap and hip-hop classics, rising country artist Austin Williams is releasing the full version of his "90s Rap Mashup" today (11.17) via Truth or Dare Records alongside an acoustic version of the song.
Main and acoustic versions of "90s Rap Mashup," here: ffm.to/aw-90srapmashup
"The 90's Rap Mashup TikTok is one of the biggest reasons I get to do what I love every single day," says Williams. "So we decided to record it and put it out for you guys! Super pumped for y'all to jam it!"
"90s Rap Mashup'' seamlessly blends rap and hip-hop favorites including Nelly's "Country Grammar," DMX's "Ruff Ryder's Anthem," and Dr. Dre's "Nuthin' But A 'G' Thang." With his undeniable, Tennessee-bred twang, Williams creatively brings together two genres often viewed as polar opposites.
Williams, who is signed to music industry veteran Missi Gallimore and Jim Wilkes' Truth or Dare Records, recently announced his signing to Creative Artists Agency (CAA) for booking following his breakout debut with "Wanna Be Saved," a song that has been streamed more than 8 million times after debuting in iTunes' Top 10 all-genre and country charts. Fans can expect more new music from Williams in the coming year.
In the meantime, visit @austinwilliams_music on Instagram and TikTok for more information.