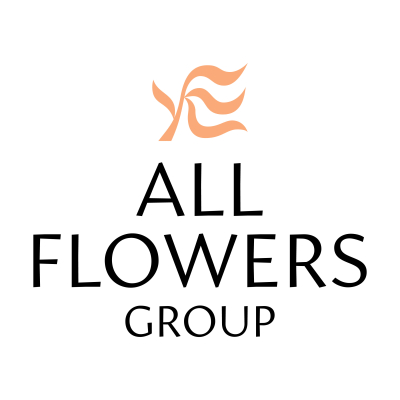 All Flowers Group Celebrates First Anniversary as Home to Record Labels Ghostly International & drink sum wtr
Through Ongoing Commitment to Artist Development & Legacy-Building, drink sum wtr's Roster Expands to Include aja monet, deem spencer, Kari Faux, Gareth Donkin & Many More, While Ghostly International Partners With Julie Byrne & Reboots Spectral Sound Imprint
Executive Team Grows Nearly Twofold, With Several New Directors & Managers Joining The Secretly Ecosystem

deem spencer by Ramshah Kanwal, aja monet by Fanny Chu, Kari Faux by @70mm_, Gareth Donkin by John Liwag
One year ago, All Flowers Group was officially formed as an extension of the Secretly ecosystem, and with it came the reassertion of the record label concept. Sharing the "same soil, water, and sun" approach that has fostered the longtime success of its sister Secretly Group, All Flowers united Ghostly International with the newly birthed drink sum wtr, and together the company has not only grown nearly twofold, but has flown in the face of the self-distribution model of late, with a commitment to artist development and legacy-building that has been less discussed in the modern era of music business.
Over the past twelve months, All Flowers Group has expanded to an increasing and imaginative group of leaders across the fields of streaming, vinyl, sync licensing, publishing and more. Guided by the founding executive team of Sam Valenti IV (Co-Founder & Chief Creative Officer), Nigil Mack (Co-Founder/A&R/CEO, drink sum wtr), Chris Swanson (Co-Founder), Alexandra Berenson (Senior Director of A&R), Kate Ebeling (NA Marketing Director), Kraegan Graves (VP of Operations, Americas) and Chloé van Bergen (VP of Operations, Europe), the staff has expanded to include Jeremy Daly (Director, Creative Licensing), Yasmin Leung (EU/UK Label Manager), Jeff Owens, who was just promoted from Label Director at Ghostly International to All Flowers Group's new Director of Projects, North America, as well as new digital marketing and project managers. Molly Smith will also now serve as Senior Art Director at All Flowers Group, following a Grammy-nominated stint as Ghostly International's Art Director.
The company has remained committed to its goal of swimming against the current in an algorithm-saturated and trend-driven landscape, consistently championing distinctive and art-forward voices, taking chances during early career stages, and bringing creativity to commerce with freedom of expression. Focused on breaking unique new forces of hip-hop, R&B and adjacent sounds, drink sum wtr is a true culture label that also celebrates its inaugural anniversary this month.
drink sum wtr's roster has exponentially flourished from its first new addition - rising Queens, NY rapper deem spencer - to a genre-less community that encompasses recent releases from AUNDREY GUILLAUME, Single Series entries from Heath240, Kayla Steen, Shelley fka DRAM, Sol Galeano, and Wahid, and top line artist partnerships such as poet aja monet, rapper Kari Faux and singer Gareth Donkin, all of whom have new albums coming out this spring and summer.
"I'm grateful for the support and enthusiasm that drink sum wtr has showed for my album adultSW!M," says deem spencer. "They understood my vision for the project and worked with my team to develop a solid plan."
"It's been a year and we have accomplished so much here at drink sum wtr. Building an amazing staff, building campaigns around artists that aren't rushed or cliché, with very curated rollouts to match each of their aesthetic and vibe," explains CEO Nigil Mack, formerly A&R at Motown Records and Republic Records, whose work with drink sum wtr has further carved out an alternative lane of art-forward, commercial acts. "It feels great to be able to really 1000% focus on artist development and watch artists grow into their full potential. Taking notes from labels in the past when a label was not only focused on selling records, but building artists to be legacy artists that will span for generations, that's the drink sum wtr approach now, and going into our second year. We are a genreless label, rooted in hip-hop and R&B, which is reflected in our current roster."
"This first year of growth for All Flowers Group has been unwaveringly mission-driven," adds Alexandra Berenson, Senior Director of A&R, who has been with the company from its inception, after years spent as Head of A&R at Vinyl Me, Please. "By taking a bespoke approach to each campaign, and working with the best possible partners across a wide range of musical and aesthetic styles. From surrealist blues poetry [aja monet], to southern rap [Kari Faux], to yacht rock tinged R&B/soul [Gareth Donkin]; one thing our artists have in common is their commitment to their craft and their willingness to open the door to their fans to invite them into their world of sound."
To complement the upward trajectory of All Flowers Group and drink sum wtr, Ghostly International has maintained a prolific release schedule that is perpetually defined by quality, integrity and individuality. In addition to welcoming singer and songwriter Julie Byrne to its roster, whose highly-anticipated new album The Greater Wings is out July 7th, Ghostly has amplified the success and profile of new artist partners like Kate Bollinger, Hana Vu, quickly, quickly and Brijean over the past year, while also rebooting its house and techno imprint Spectral Sound, with dreamcastmoe, gum.mp3 and new partnerships to come.
Alongside the other affiliated Secretly companies – Secretly Group (Dead Oceans, Jagjaguwar, Saddest Factory Records and Secretly Canadian), The Numero Group, Secretly Publishing and Secretly Distribution – All Flowers Group is looking forward to adding more labels to its constellation soon.
About All Flowers Group
All Flowers Group is a reassertion of the record label concept, and a constellation of music brands sharing the "same soil, water, and sun" approach that has fostered the success of sister company Secretly Group. All Flowers is driven by decades of shared industry experience, but lacking cynicism, and a desire to give flowers to the best creatives in the game today. Alongside the expanding, imaginative team and roster of Ghostly International, All Flowers Group also includes drink sum wtr, a true culture brand and new label constructed for creatives.
About drink sum wtr
drink sum wtr is a true culture label that is constructed for creatives, bringing forth unique voices in Hip-Hop, R&B, and adjacent sounds. drink sum wtr seeks to return to an artist development driven label approach, swimming against the current in an algorithm-saturated music landscape, and focusing on championing distinctive, art-forward voices.
About Ghostly International
Ghostly International is a music and art company supporting work of high quality, integrity, and individuality. Formed in 1999, Ghostly sprang onto the scene inside a cultural void left with the collapse of the traditional music business. Ghostly has since acted as a bellwether for where the marriage of art, music, and product would meet. Since its days operating out of Sam Valenti IV's Michigan dorm room, Ghostly has focused on "transcending its record label roots to sell an ethos," as says The New York Times. Ghostly International has grown from a boutique known for its experimental and independent music acumen into an internationally recognized multicultural platform representing some of the world's best visual artists, designers, technologists, and musicians.
About Secretly
Secretly is a group of affiliated music and culture companies that includes Secretly Group (Dead Oceans, Jagjaguwar, Saddest Factory Records, Secretly Canadian), The Numero Group, Secretly Distribution, Secretly Publishing, and All Flowers Group (drink sum wtr, Ghostly International).
Follow All Flowers Group
For more information, contact Matt Hanks or Greg Jakubik at Shore Fire Media,
(718) 522-7171