Amy Westervelt wins "Journalist Of the Year" from Covering Climate Now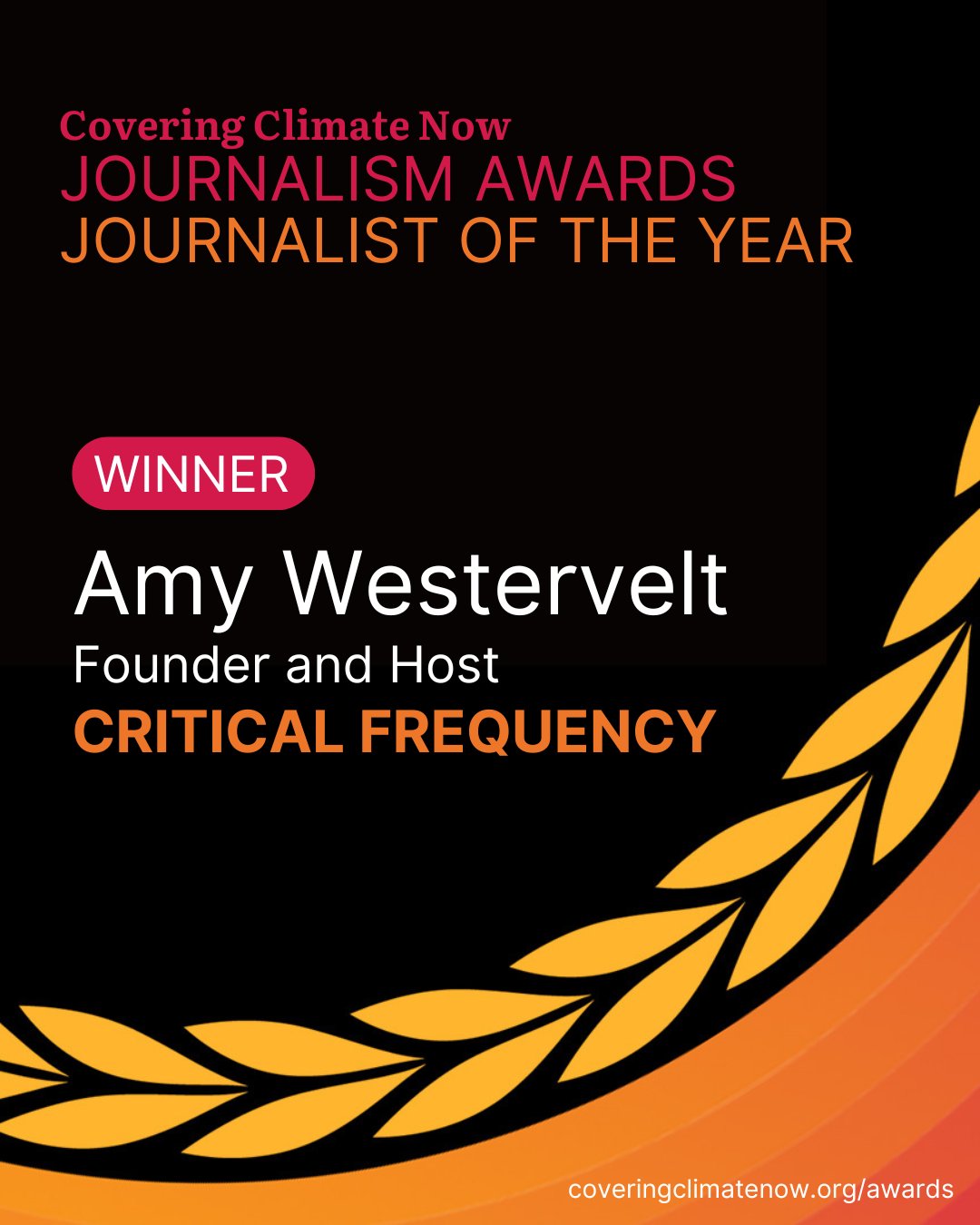 As Climate Week kicks off, Covering Climate Now, a global journalism collaboration co-founded by Columbia Journalism Review and The Nation, has announced its 2023 Journalism Award winners. One of the three "Journalist Of the Year" recipients was independent investigative reporter Amy Westervelt, founder of Drilled Global and the Critical Frequency podcast network.
Announcing the award, Covering Climate Now Executive Director Mark Hertsgaard said: "Through her investigative work, Amy continually opens new avenues that the rest of us walk through and say, 'Oh yeah, we really do need to be reporting on how the fossil fuel companies have been lying for forty years about climate science.' She set up her own media company when she was hearing from the big boys, 'There's no audience for a podcast about climate change and climate solutions.' And Amy Westervelt said, 'Oh really?'"
Watch the video announcing the award: https://www.youtube.com/watch?v=6hhKEC1ALAA
Westervelt's current projects including overseeing a months-long global investigation "The Real Free Speech Threat" into how the fossil fuel industries has quietly led the charge clamping down on protesters. She just launched a new platform, Drilled Global, to break down the geographic silos on climate coverage with a stable of reporters across six different continents.
In the past week alone, Westervelt and Drilled Global have co-published new pieces in The New Republic and MSNBC:
Meet the Shadowy Global Network Vilifying Climate Protesters
For decades, the Atlas Network has used its reach and influence to spread conservative philosophy—and criminalize climate protest.
The New Republic

How Big Oil is using friendly judges to muzzle free speech
While free speech is under attack in the U.S., it's neither the "woke left" nor disinformation researchers leading the charge.
MSNBC