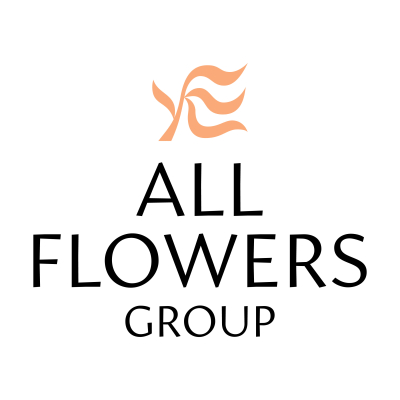 Announcing All Flowers Group, New Company Comprised of Record Labels Ghostly International & drink sum wtr
drink sum wtr Launches Today, Led by Nigil Mack (CEO), Alexandra Berenson (Senior Director of A&R) and Kate Ebeling (NA Marketing Director): First Signings Include Deem Spencer, Singles Series Starting with Shelley FKA DRAM
Operating Alongside Secretly's Independent Ecosystem of Secretly Group, Numero Group, 37d03d, Secretly Publishing & Secretly Distribution
Nigil Mack, Alexandra Berenson & Sam Valenti IV
Photo by Ye Fan at Secretly offices, NYC
In their first major move since 2020's strategic partnership, Ghostly International and Secretly have announced the formation of a new group of record labels: All Flowers Group. Alongside the expanding, imaginative team and roster of visual artists, designers, and musicians at Ghostly, All Flowers Group also includes drink sum wtr, a culture brand and new company launched today, May 12, 2022. Championing some of the most distinct voices in hip-hop, R&B and adjacent sounds, the NYC-based drink sum wtr is focused on artist development in an increasingly algorithm-driven landscape. Queens, New York's rising young rapper Deem Spencer marks its first signing, and in June the label will kick off a singles series with tracks from Shelley FKA DRAM, followed by up and coming artists Sol Galeano and Wahid.
Built around a primary objective to bring art to commerce with freedom of artistic expression, drink sum wtr encapsulates a vision continually upheld throughout the career of its CEO and A&R, Nigil Mack. From his early years at Unruly Records in Baltimore, to working in A&R at Motown and Republic Records, to signing Kid Cudi for the release of his first two multi-platinum Man On The Moon albums, Mack has carved out his own lane in the rap and R&B space.
At drink sum wtr, Nigil Mack is joined by Alexandra Berenson, whose new role as All Flowers Group's Senior Director of A&R follows years spent as Head of A&R at Vinyl Me, Please, where she spearheaded the VMP Rising program and worked with the likes of Channel Tres, Dua Saleh, MorMor, Moses Sumney, Still Woozy and more. Also joining All Flowers Group is Marketing Director Kate Ebeling, following a tenure at mtheory where she worked across projects such as Empress Of, FKJ, Flume, Tom Odell and WILDER Records (via Future Classic), as well as Secretly's Chloé van Bergen (VP of Operations, Europe) and Kraegan Graves (VP of Operations, Americas), who will oversee the operational growth of the company.
"I'm very excited about the journey that I'm about to take with this new venture," says Nigil Mack. "Working with a like-minded team of industry seasoned professionals who are all unified in making artist development the core focus of drink sum wtr, the artist's vision will always be the priority. Never at drink sum wtr will we chase trends and algorithms. We'd rather chase legacy."
Alexandra Berenson adds, "I am incredibly excited to join Ghostly, drink sum wtr and the Secretly family for this new venture. What compelled me to be a part of All Flowers Group is an 'art first' approach, which I believe to be key in allowing artists the freedom to express their creativity with as few roadblocks as possible. It is our mission to foster a collaborative space, while refusing to chase trends in order to help uplift every artist we partner with."
As the new parent of Ghostly International and drink sum wtr, All Flowers Group will both extend and operate within the independent music ecosystem of Secretly, which also includes the affiliate companies of Secretly Group (Dead Oceans, Jagjaguwar, Saddest Factory Records and Secretly Canadian), The Numero Group, 37d03d, Secretly Publishing and Secretly Distribution.
Sam Valenti IV, Founder/CEO of Ghostly International, will now also serve as Co-Founder, Co-CEO and Chief Creative Officer of All Flowers Group. Ever since Valenti's days running Ghostly out of his Ann Arbor dorm room in 1999, the company has focused on "transcending its record label roots to sell an ethos" (The New York Times), turning its boutique indie acumen into a global platform and revered source of cultural curation. On All Flowers and drink sum wtr — the latest progressions in a remarkable, singular evolution — Sam Valenti IV says:
"The 'same soil, water, and sun' approach we envisioned for Ghostly when partnering with Secretly has already led to some of our most beloved signings and a true sense of international connection. This new chapter will add to our collective voice and help us encourage new and visionary leadership, which Nigil, Alex, and Kate exemplify."
Following its first full year in partnership with Secretly, recent highlights for Ghostly International have featured an exciting wave of artist partnerships, such as Brijean, Hana Vu, Kate Bollinger, Loraine James' Whatever The Weather alias, and quickly, quickly. Other new releases have come from roster mainstays Kaitlyn Aurelia Smith, Matthew Dear, Mary Lattimore and more to be announced.
"As a believer that record labels — especially in 2022 — play a crucial role in the artist development landscape, I see labels forming alliances as label groups as a means to providing more competitive services for their artist partners," adds Chris Swanson, Secretly Group's Co-Founder and President of A&R. "It's with that spirit that we approach All Flowers Group. Starting a new label drink sum wtr with Nigil — to operate alongside Sam's now-grown baby Ghostly International — has been a beautiful process so far."

About All Flowers Group
All Flowers Group is a reassertion of the record label concept, and a constellation of music brands sharing the "same soil, water, and sun" approach that has fostered the success of sister company Secretly Group. All Flowers is driven by decades of shared industry experience, but lacking cynicism, and a desire to give flowers to the best creatives in the game today. Alongside the expanding, imaginative team and roster of Ghostly International, All Flowers Group also includes drink sum wtr, a true culture brand and new label constructed for creatives.
About drink sum wtr
drink sum wtr is a true culture label that is constructed for creatives, bringing forth unique voices in Hip-Hop, R&B, and adjacent sounds. drink sum wtr seeks to return to an artist development driven label approach, swimming against the current in an algorithm-saturated music landscape, and focusing on championing distinctive, art-forward voices.
About Ghostly International
Ghostly International is a music and art company supporting work of high quality, integrity, and individuality. Formed in 1999, Ghostly sprang onto the scene inside a cultural void left with the collapse of the traditional music business. Ghostly has since acted as a bellwether for where the marriage of art, music, and product would meet. Since its days operating out of Sam Valenti IV's Michigan dorm room, Ghostly has focused on "transcending its record label roots to sell an ethos," as says The New York Times. Ghostly International has grown from a boutique known for its experimental and independent music acumen into an internationally recognized multicultural platform representing some of the world's best visual artists, designers, technologists, and musicians.
About Secretly
Secretly is a group of affiliated music and culture companies that includes Secretly Group (Dead Oceans, Jagjaguwar, Saddest Factory Records, Secretly Canadian), The Numero Group, 37d03d, Secretly Distribution, Secretly Publishing, and now All Flowers Group (drink sum wtr, Ghostly International).
Follow All Flowers Group
For more information, contact Matt Hanks or Greg Jakubik at Shore Fire Media,
(718) 522-7171