This NYC Art School Has a Powerful Feminist Legacy
Long before #5WomenArtists became a hashtag, the fearless female artists who helped found the Art Students League of New York were demanding equality in the art world.
The League's [STartUP] anniversary celebration on May 11-12, an extravaganza of exhibitions, parties and open houses, will celebrate the work of women artists from the League. A special display of art from some of the female visionaries who studied at the League will include Georgia O'Keeffe, Isabel Bishop, Dorothy Dehner, Nell Blaine, Peggy Bacon, Minna Wright Citron and Jane Peterson. There will also be work from artists teaching and studying at the League today.
In 1875, women were at the forefront of a group of young artists who broke with the artistic traditions of the day and established the League. Five of the twelve founding Board members were women. Other prominent founding members included nationally recognized painter and author, Maria Oakey Dewing, and Helena De Kay Gilder, student of Winslow Homer and a founder of the Society of American Artists.
From its very beginning, the legendary art school championed and provided opportunities for female artists. Its constitution established a Women's Vice President position and in 1895, the League hired its first female instructor, sculptor Mary Lawrence Tonetti. The League was among the first art schools to offer nude life drawing courses for its women artists.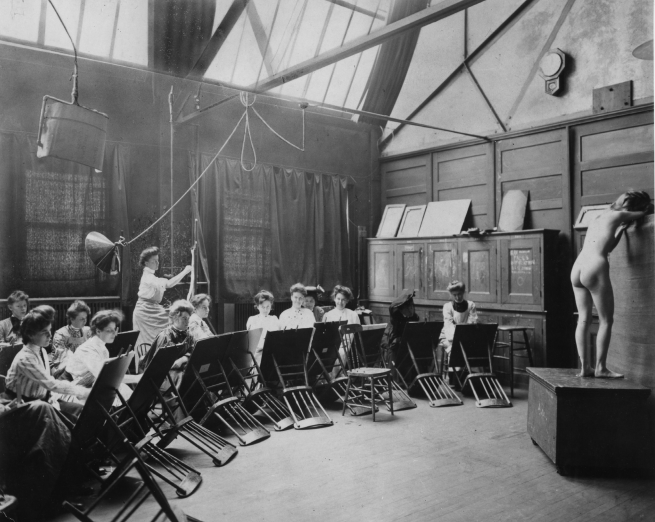 Kenyon Cox's Women's Life Class at the League, 1903
During WWII, when the League's enrollment plummeted to 400 students and teetered on bankruptcy, women played a crucial role in keeping the school alive.
Hundreds of brilliant women artists have studied at the League over the last century, including Louise Bourgeois, Georgia O'Keeffe, Eva Hesse, Lee Bontecou, Dorothy Dehner, Audrey Flack, Helen Frankenthaler, Faith Hubley, Lee Krasner, Yayoi Kusama, Hidreth Meiére, Louise Nevelson, Betty Parsons, Margery Ryerson, Florine W. Stettheimer and Gertrude Vanderbilt Whitney.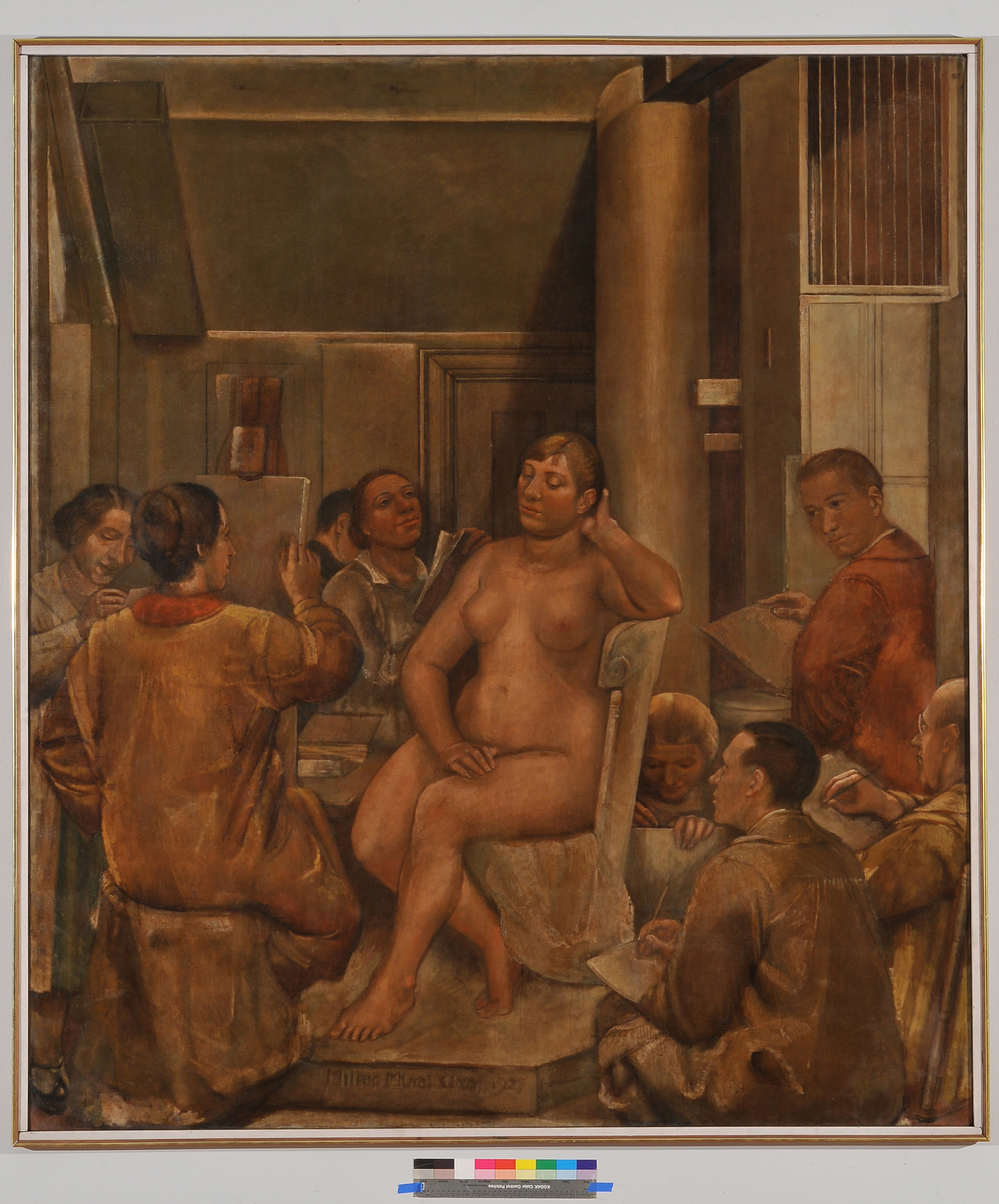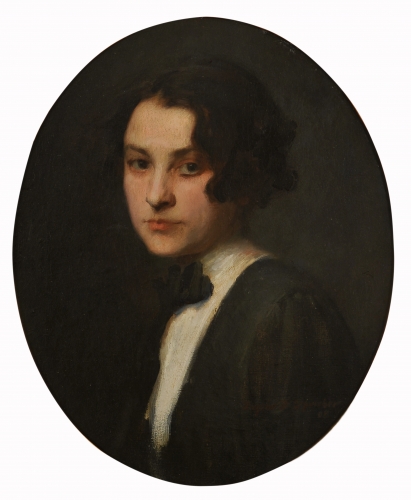 Isabel Bishop, "Untitled" (1927) / Eugene Speicher, "Portrait of Georgia O'Keeffe" (1980)
Today, more than 40 women artists teach classes and workshops at the League including Elizabeth Allison, Martha Bloom, Sherry Camhy, Naomi Campbell, Susan Cirigliano, Sylvie Covey, Montserrat Daubon, Lisa Dinhofer, Ellen Eagle, Cornelia Foss, Marilyn Friedman, Silya Kiese, Pat Lipsky, Margaret McCann, Mary Beth McKenzie, Dominique Medici, Donna Mitchell, Karen O'Neil, Fran O'Neill, Tomomi Ono, Hiba Schahbaz, Wendy Shalen, Rhoda Sherbell, Sharon Sprung, Anne Stanner, Mayumi Takgagi, Natsuki Takauji, Kamilla Talbot, Deborah Winiarski and Barbara Yeterian.
This year, the League is celebrating the 125th anniversary of opening its doors on 57th Street with a two-day ST[art]UP weekend including exhibitions, auctions, art sales, and experiential events on Friday, May 11 and Saturday, May 12.
More information: http://www.theartstudentsleague.org/startup/