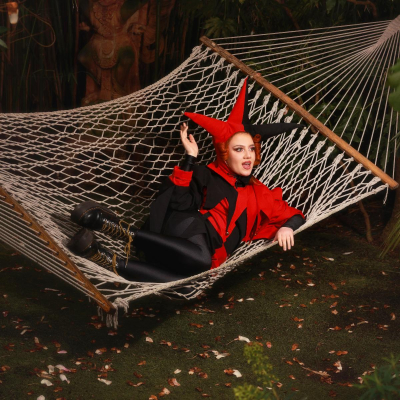 CMAT Announces Second Album Crazymad, For Me Out October 13th via AWAL
Shares New Single Have Fun! 
CONFIRMS UK/IRELAND HEADLINE TOUR
"CMAT's acerbic lyrism blends effortlessly with her emotional punch." - Clash
"Deep commitment to classic, pop-country songcraft." - The i
"Great music, big personality, and a sense of fun that never loses the run of itself - Dork

Everyone's favorite global pop star ™ CMAT announces her second album with the catchy, carefree strut of "Have Fun!", a sage-burning, fiddle-toting summer smash that's as much about green parakeets fluttering around London as it is about firmly shutting the door on an era-defining relationship.
CMAT on "Have Fun!": "This is a song about ring necked parakeets that are wild in London, but it is also a song about getting over a breakup and moving on from an emotional stalemate even when you don't, or can't, forgive the other person's actions. I suppose it is a song about how things in life are never satisfying, and don't make sense, but they exist anyway and we have to make the best of it. And have fun!"
"Have Fun!" - premiered as Hottest Record in the World by Clara Amfo on BBC Radio 1 earlier today - is the second single from her just announced second album, 'Crazymad, For Me'.
The 12-track album - out via AWAL Recordings on October 13 - is a "an abstract break-up album - about what happens when you are still angry about something that happened 10 years ago". It's also a concept record of sorts - involving time travel, Belle Epoque Paris and a woman who may or may not be CMAT in the future. The album is available to pre-order now via www.cmatbaby.com.
Watch the video for Have Fun! here: https://cmat.ffm.to/havefunvid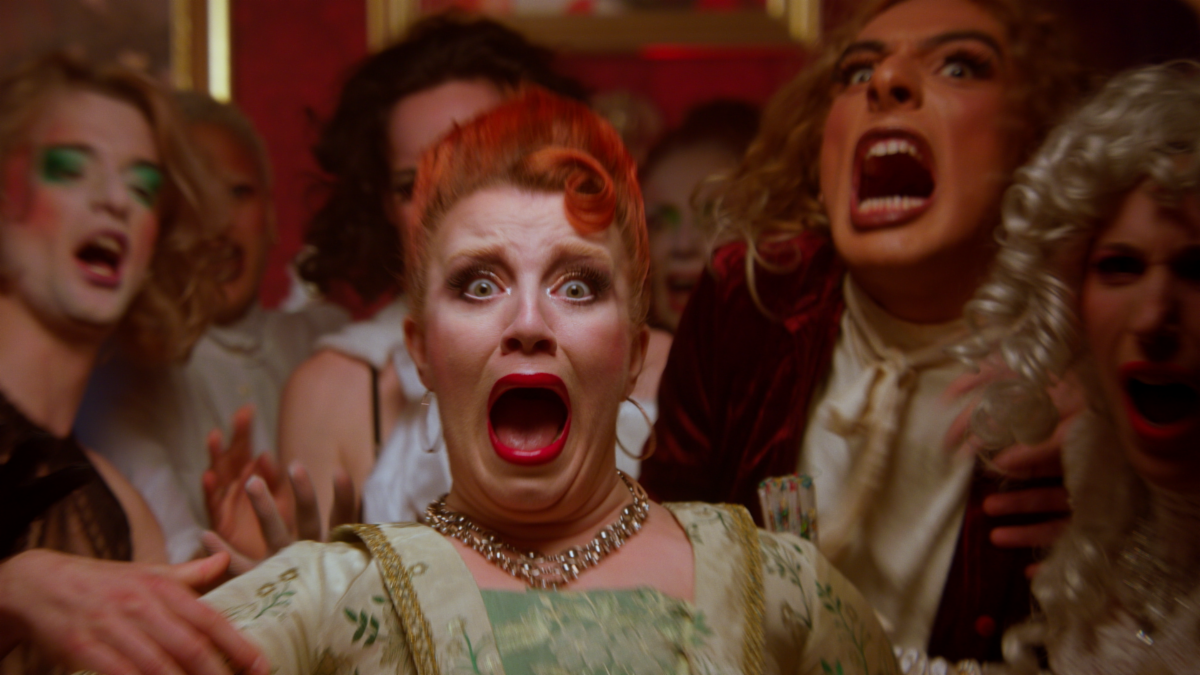 Download hi-res video stills here.
The "Have Fun!" video - an ambitious summary of the album's central concept - was shot in Paris and Dublin by Collective Film. CMAT on the Have Fun! Video: "I did two days in gay Paree with a wonderful motley crew of amazing locals who transported me back to la belle epoque so convincingly I was ready to storm the Bastille by the time it was done. The video for "Have Fun!" Sort of encompasses the whole big wide overarching "theory" behind the album, actually. I hope you love it!!"
"Have Fun!" was co-produced by Matias Téllez and Rob Milton, and mixed by Matias at his studio in Bergen, Norway. It's accompanied by artwork from London-based artist Seatton - whose work will feature across the new album campaign.
CMAT aka Ciara Mary-Alice Thompson is a 27-year-old singer-songwriter from Dublin who has already topped the charts in her native Ireland. Heralded as "the greatest popstar on the planet" by DORK, CMAT recently opened for Wet Leg at London's prestigious Royal Albert Hall and this summer will support Florence + the Machine, and First Aid Kit on select dates. She will also be playing TheWoodsies stage at Glastonbury this summer.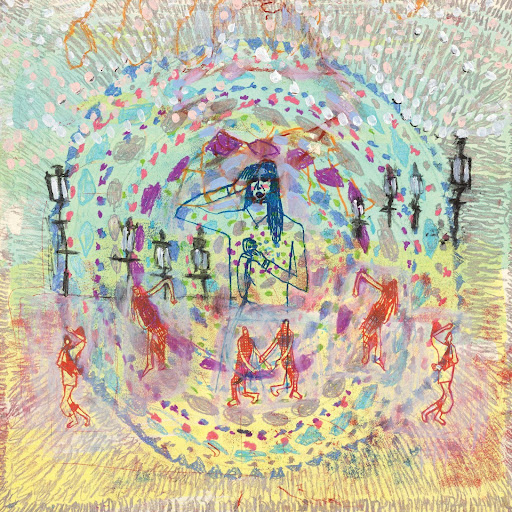 CRAZYMAD, FOR ME TRACKLIST:
1. California
2. Phone Me
3. Vincent Kompany
4. Such A Miranda
5. Rent
6. Where Are Your Kids Tonight (feat. John Grant)
7. Can't Make Up My Mind
8. Whatever's Inconvenient
9. I...Hate Who I Am When I'm Horny
10. Torn Apart
11. Stay For Something
12. Have Fun!
Tour dates:
June 11th - Kite Festival, Kirtlington Park, UK
June 16th - Black Deer, Tunbridge Wells, UK
June 17th - Isle of Wight Festival, Isle of Wight, UK
June 25th - Glastonbury Festival, UK
June 27th - Malahide Castle, Dublin, IE +
June 28th - Belsonic, Belfast, NI +
June 30th - Rock Werchter, Werchter, BE
July 1st - Down the Rabbit Hole, Ewijk, NL
July 8th - Otherside, Slane, IE
July 21st - Blue Dot, Cheshire, UK
July 28th - Camp Bestival, Dorset, UK
July 29th - Y Not?, Derbyshire, UK
August 12th - South Facing, London, UK =
August 19th - Camp Bestival, Shropshire, UK
September 2nd - Kalorama, Lisbon, PT
UK/Ireland Headline Tour
November 15th - Chalk, Brighton, UK
November 16th - O2 Shepherd's Bush Empire, London, UK
November 18th - SWX, Bristol, UK
November 20th - Leadmill, Sheffield, UK
November 21st - Stylus, Leeds, UK
November 23rd - O2 Ritz, Manchester, UK
November 24th - Barrowlands Ballroom, Glasgow, UK
November 25th - Newcastle Uni SU, Newcastle, UK
December 1st - Olympia, Dublin, IE
December 1st - Olympia, Dublin, IE
* Rescheduled dates, sold out
Florence and the Machine support
= First Aid kit support
BOLD dates are headline shows
Follow CMAT:
Website | Facebook | Instagram | Twitter
For more information on CMAT, please contact Shore Fire Media:
Victoire Selce(vselce@shorefire.com)
Rebecca Shapiro (rshapiro@shorefire.com)