Fan-Powered Music Platform Corite Announces Partnership With Multi-Platinum Producer Team 4000 Studios 
Corite X 4000 Studios To Connect Artists With Global Hit Producers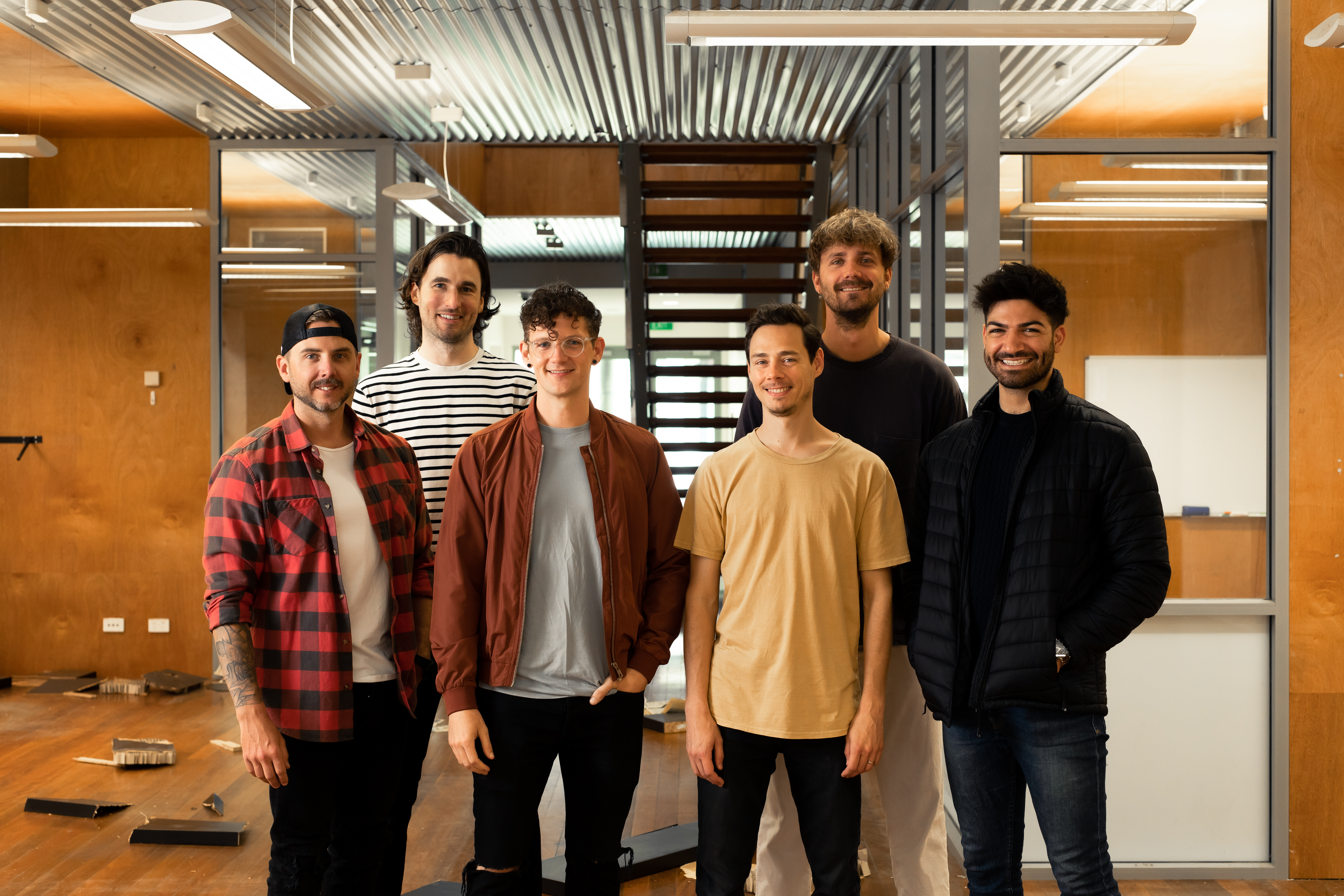 JANUARY 11, 2022 - NEW YORK, NY - Corite, the fan-powered music platform that brings fans and artists closer together than ever before, has announced a strategic partnership with multi-platinum producer team 4000 Studios. The ongoing partner project, Corite X 4000 Studios will launch in February of 2022.
Australia's largest music studio complex, 4000 Studios, includes award-winning music producer Konstantin Kersting who produced multi ARIA Award-winning artist, Tones and I's mega hit "Dance Monkey" and has worked with the likes of Milky Chance, The Rubens, Mallrat and The Jungle Giants. The newly built 4000Studios is a state-of-the art complex with 12 independent music production rooms, two live rooms for instrument recordings, vocal booths and lounge areas.
Corite and 4000 Studios will connect high quality artists and producers who want to escape the traditional record label model by releasing their music independently via fan-powered campaigns. The partnership will give Corite artists the ability to work with 4000 Studios' roster of global hit producers. Additionally, The 4000 Studios team will actively promote Corite's blockchain and $CO token offerings within their artist community.
"Corite is thrilled to get the opportunity to work with this extremely recognised and experienced producer team. Corite and 4000 Studios are embarking on a joint mission to help a new generation of talented artists build their careers independently, using fan power," said Mattias Tengblad, CEO of Corite, "This partnership is the perfect fit for our global platform strategy. We look forward to breaking new artists at a global scale while exploring the opportunities of blockchain technology and NFTs together."
Corite x 4000 Studios will see the two companies bring together their diverse and extensive experience in the music industry to connect global artists, explore opportunities within the blockchain and NFTs, and organize joint songwriting camps and international studio collaborations. Additionally, Corite and 4000 Studios will team up for a series of online seminars and workshops that take emerging artists behind the scenes to learn what it takes to create a hit record, while offering insight into how to navigate the ever-changing music industry.
"Corite is a leading music platform that is shaping what the future of the music industry will look like. We are excited for the opportunity to partner with them and seek out the next generation of talented artists," said 4000 Studios Co-Founder and award-winning music producer Konstantin Kersting.
"During the process of choosing our partnerships, we were drawn to Corite's ambition to support and make a positive impact on the music community; not only for artists, but as well as for fans. Being able to support your favourite established or up-and-coming artists, outside of traditional methods like streams, ticket and merchandise purchases, is something that has historically been an intangible opportunity as a listener. The potential of positive disruption which Corite has within the music industry is huge, and we look forward to joining them on their journey in our partnership" said 4000 Studios Co-Founder and Partnerships Manager Vaan Aryan.
ABOUT 4000 STUDIOS
4000 Studios is Australia's largest music studio complex stacked with a multi-platinum producer team. The team includes Konstantin Kersting 45x ARIA platinum certified producer and producer for Tones and I with 8B+ streams, The Kite String Tangle, the Platinum certified and ARIA nominated artist with 1M+ monthly listeners and 200M+ streams, Dominik Felsmann; Music producer, songwriter and DJ with 300M+ streams, Platinum certified music producer James Angus, producer Tom Eggert, Gold certified and ARIA winning songwriter and producer Blake Malone and Multi-platinum, certified session musician, producer and composer Graham Ritchie.
ABOUT CORITE
Corite lets artists turn fans into backers, supporting their vision, their work and their music. Whether it's getting a royalty advance, handling marketing campaigns, or finding new listeners, followers and collaborators - Corite is there every step of the way. Corite decentralizes the traditional record deal model, affording independent artists financial and creative freedom while engaging with their fans like never before. When fans and artists are sharing in the success of a project, the bond between them grows stronger. All people are experts in the music they love. All artists are born free. All great art comes from shattering norms and breaking old rules. Corite believes that the future of the music industry will be driven by fan power. Corite was founded by music and media industry veterans, Mattias Tengblad and Emil Angervall.