Dave Matthews Band's 25th Anniversary Vinyl Edition Of Before These Crowded Streets Set For November 3 Release
Album Debuted At No. 1 On Billboard 200 In 1998, Knocking The Titanic Soundtrack From The Top Spot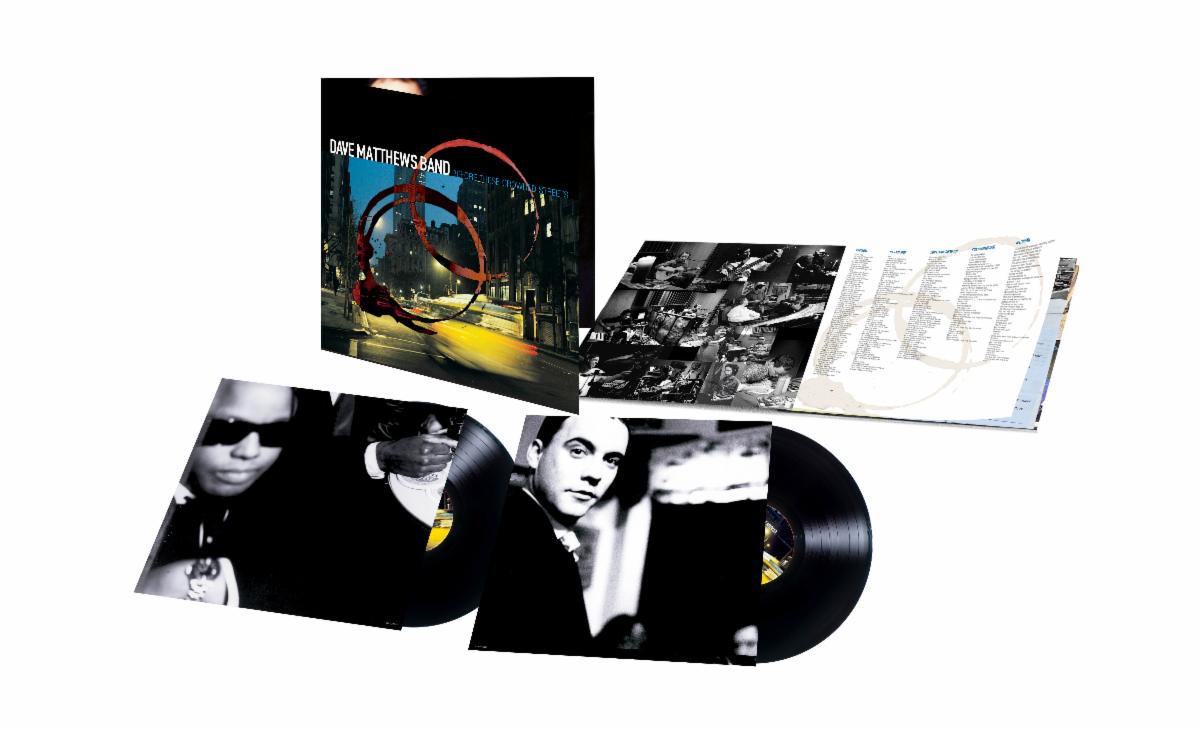 Download hi-res artwork and photos here
RCA Records/Legacy Recordings will mark the 25th anniversary of Dave Matthews Band's Before These Crowded Streets by releasing a special two-LP vinyl edition on November 3. Originally released on April 28, 1998, Before These Crowded Streets, the band's third studio album, was their first to debut at No. 1 on the Billboard 200 – and, in doing so, it ended the 16-week reign of the Titanicsoundtrack atop the tally. The band's next five studio albums would go on to enter the Billboard 200 at No. 1.
A fan favorite for over two decades – with its songs featured nightly in the band's live sets – the 4x Platinum Before These Crowded Streets was both a critical and commercial success. The Los Angeles Times said, "On this album, the band places an even higher premium on musical proficiency. Songs such as 'Rapunzel' and 'The Stone' are built around vertiginous polyrhythms and serpentine riffs that dart around Matthew's clenched vocals, yet always manage to lock into an enjoyable groove." Guests on the album included Tim Reynolds, who played on every track and is now a full-time band member, Béla Fleck, Alanis Morissette, The Lovely Ladies, Greg Howard, John D'earth and Kronos Quartet.
Available for pre-order HERE, the 25th anniversary edition comes as a yellow translucent 2 LP set, pressed on 180g vinyl. The lacquers were cut by Chris Bellman at Bernie Grundman Mastering. In the band's store, an exclusive color variant – red and blue swirl – is also available for pre-order. The package includes an exclusive new booklet featuring rare photos and liner notes written by acclaimed journalist Grayson Currin.
Noting that bassist Stefan Lessard calls it "maybe our most collaborative album," Currin observes, "What started in The Mill with Dave alone and then with Stefan became a playground for everyone. Boyd's solo during 'Crush' is ecstatic…Carter's playing is a wondrous mix of power and poetry, the muscle of 'The Last Stop' and the delicacy of 'The Dreaming Tree' forming a compact survey of his underrated range. When [producer Steve] Lillywhite asked LeRoi to show him what else he had, could he have imagined the self-made flute-and-horn duo he shaped for the end of 'The Dreaming Tree' or just how much grit and funk he blew into every corner of 'Stay'?"
On November 7, just days after the release of Before These Crowded Streets – 25h Anniversary Edition, Dave Matthews Band will launch its fall North American headline tour. An online ticket presale for members of the DMB Warehouse Fan Association is underway now at www.warehouse.davematthewsband.com. Citi is the official card of the Dave Matthews Band 2023 tour. Citi cardmembers will have access to presale tickets beginning Tuesday, September 12, at 9:00 AM ET until Thursday, September 14, at 10:00 PM ET through the Citi Entertainment program. For complete presale details visit www.citientertainment.com. Tickets will go on sale to the general public on Friday, September 15, at 10:00 AM local time. For itinerary, visit http://www.davematthewsband.com.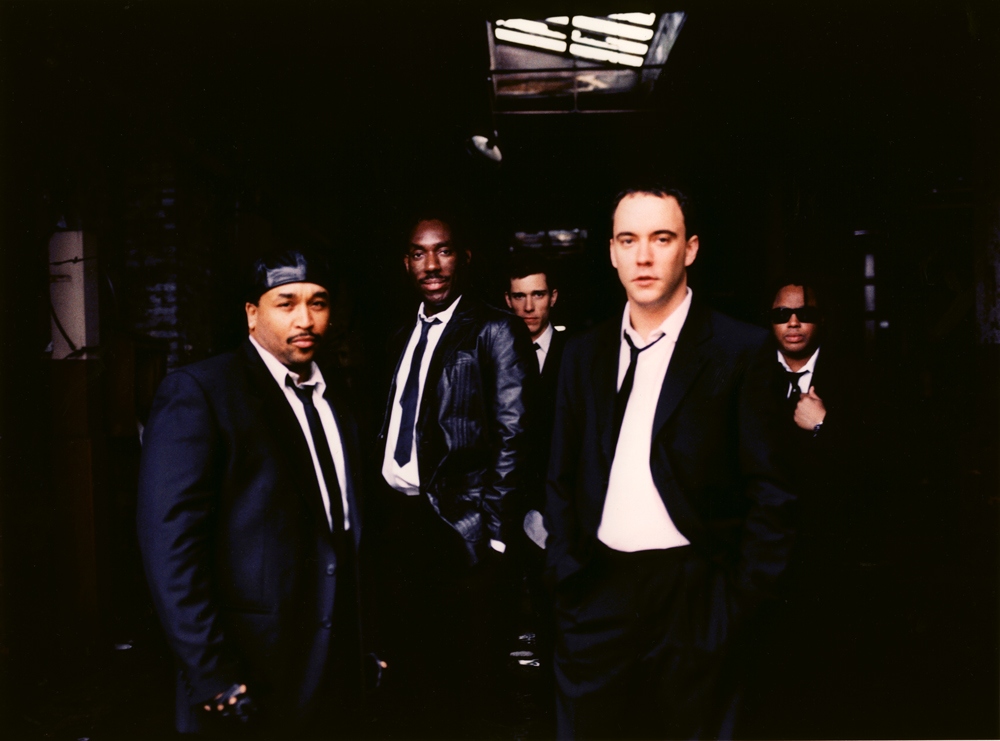 Photo credit: Ellen von Unwerth (Download hi-res photos here)
Track Listing – Before These Crowded Streets – 25h Anniversary Edition
Side A
1 Pantala Naga Pampa
2 Rapunzel
3 The Last Stop
4 Don't Drink The Water
Side B
1 Stay (Wasting Time)
2 Halloween
3 The Stone
Side C
1 Crush
2 The Dreaming Tree
Side D
1 Pig
2 Spoon