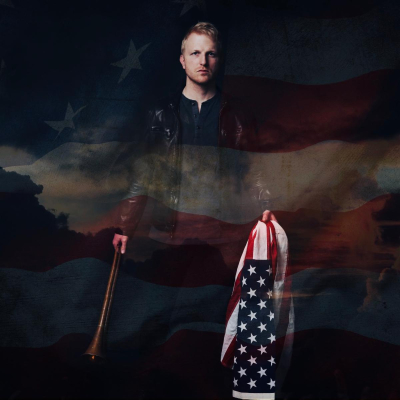 Delta Rae Makes Bold Political Statement with "Only In America" 
New Album 'The Light' Breaks Kickstarter Record, Out March 20th
Listen to "Only In America" Here
After receiving praise from David Byrne for their modern day protest songs, Nashville sextet Delta Rae is calling out America's corrupt systems in their new single "Only In America," which is the latest release off their upcoming album 'The Light,' out March 20th. The lyrics unapologetically sear the current administration — "Conman in the highest office in the land, goddamn, says make America great again" — showing that these Southern progressives aren't planning to shut up and sing this election cycle. "Only In America'' is a spiritual call for reform, bringing to light issues that continue to plague the US such as inequality, thoughtless war, and demonizing the poor, demanding better for our country and knowing we still have a long way to go. The song consists of powerful, gospel-like vocals and harmonization along with a swelling of Americana soul emphasizing the lyrics' message.
Delta Rae is beginning this new chapter in their career with the release of The Light, which is the largest crowdfunded album for an independent artist raising over $450,000 via Kickstarter ($30,000 in 30 minutes, $60,000 in an hour). The album tackles life's biggest mysteries with each song tied to a specific card in The Tarot's major arcana, tracing the band back to its origins as three siblings and a childhood friend writing music in the woods of Durham, North Carolina.
Check out their album trailer HERE
The group is embarking on their massive northeast tour, kicking off at Jefferson Theater in Charlottesville, VA on April 7th, and taking the band to major cities such as New York, Boston, and Atlanta, setting the Southern storytellers up for an exciting and active spring on the road.
Buy tickets for Delta Rae's The Light Northeast Tour HERE.
DELTA RAE THE LIGHT 2020 NORTHEAST TOUR DATES
4/7 - CHARLOTTESVILLE, VA @ JEFFERSON THEATER
4/9 – WASHINGTON, D.C. @ 9:30 CLUB
4/10 – PHILADELPHIA, PA @ UNION TRANSFER
4/11 – NEW YORK, NY @ GRAMERCY THEATER
4/16 – CONCORD, NH @ BANK OF NEW HAMPSHIRE
4/17 – PORTLAND, ME @ STATE THEATRE
4/18 – BOSTON, MA @ THE ROYALE
4/21 – HARTFORD, CT @ INFINITY HALL
4/25 – ATLANTA, GA @ SWEETWATER FESTIVAL