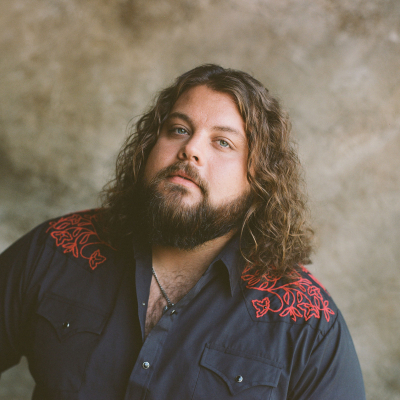 Dillon Carmichael Signs With Deep Roots Management / Make Wake Artists For Management Representation
Carmichael's Current Single, 'Son of A,' Climbing at Country Radio
Riser House Records artist Dillon Carmichael has signed with Deep Roots Managementand Make Wake Artists for management representation.
This announcement arrives as Carmichael's current single, the title track from his sophomore album, 'Son of A' (out 10.22 via Riser House Records), is busy climbing the country radio charts, after debuting on Mediabase as the No.1 most-added single upon impact this past fall. Written by Carmichael, Casey Beathard and Phil O'Donnell, the "powerful" (Whiskey Riff) tune also features background vocals by his mother, Becky Montgomery.
"I heard Dillon Carmichael for the first time in November of 2021," says Dylan Wright, Founder of Deep Roots Management. "His song 'Big Truck' came on and immediately caught my attention. I was a fan! Through a fateful encounter months later his name came across the plate again. Upon finding out that he was seeking management, I knew I had to work with him. Dillon's music speaks for itself, but it's who he is as a person that makes this so exciting."
"When Dylan Wright brought Carmichael to the table, I saw the passion that he had with this artist and had to jump on board," says Kappy, founder of Make Wake Artists. "We started working together on Flatland Cavalry and the work that we have done with them and the artists since made this decision a no brainer."
The Kentucky troubadour is busy on the road through the end of the year, continuing his headline 'Son Of A' tour and opening dates for Brooks & Dunn, Cody Johnson, Brothers Osborne and more. For more information and to purchase tickets to upcoming shows, please visit dilloncarmichael.com.
Carmichael is booked by William Morris Endeavor and repped by Shore Fire Media.
Dillon Carmichael Upcoming Tour Dates:
Fri., May 27 | The Youngstown Foundation Amphitheatre | Youngstown, OH*
Sat., May 28 | TCU Amphitheater at White River State Park | Indianapolis, IN
Thu., June 2 | The Fillmore | Silver Spring, MD#
Fri., June 3 | The Ritz | Raleigh, NC
Sat., June 4 | Tabernacle | Atlanta, GA
Tue., June 7 | 3rd & Lindsley | Nashville, TN
Thu., June 9 | Cajundome | Lafayette, LA~
Fri., June 10 | Brookshire Grocery Arena | Bossier City, LA~
Sat., June 11 | AT&T Center | San Antonio, TX~
Thu., June 16 | Tailgates N' Tallboys Music Festival | Bloomington Heights, IL
Sat., June 18 | Manchester Music Hall | Lexington, KY
Thu., June 23 | Daviess County Fair | Elnora, IN
Sat., June 25 | Country Fest | Cadott, WI
Fri., July 1 | The Amp at Dant Crossing | Gethsemane, KY
Wed., July 6 | Bigs Bar | Sioux Falls, SD
Thu., July 7 | ND Country Fest | New Salem, ND
Fri., July 8 | Beacon Icehouse | Great Falls, MT
Sat., July 9 | Stoney's Road House | Emmett, ID
Fri., July 15 | Fraze Pavilion | Kettering, OH
Sat., July 16 | Putnam County Fair | Eleanor, WV
Thu., July 20 | Jefferson County Fair | Brookeville, PA
Fri., July 22 | Pennsboro Speedway | Pennsboro, WV
Sat., July 23 | Faster Horses | Brooklyn, MI
Sat., July 30 | Farley Park | Milbank, SD
Tue., Aug. 2 | Cross Country Trail Ride | Eminence, MO
Fri., Aug. 12 | Virginia Credit Union LIVE! at Richmond Raceway | Richmond, VA^
Thu., Aug. 18 | Hampton Beach Casino Ballroom | Hampton Beach, NH#
Fri., Aug. 19 | Hampton Beach Casino Ballroom | Hampton Beach, NH#
Sat., Aug. 20 | Bold Point Park | Cedarburg, WI#
Fri., Aug. 26 | Country In The Burg | Cedarburg, WI
Sat., Sep. 17 | Kirkwood Winery & Isaiah Morgan Distillery | Summersville, WV
*Opening for Brothers Osborne
~Opening for Brooks & Dunn
#Opening for Kip Moore
^Opening for Cody Johnson