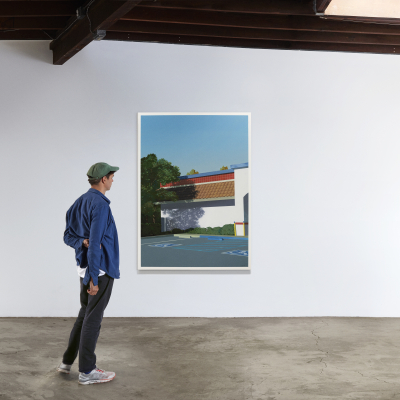 Dirty Projectors Release Super João, Third Installment in 5EPs Cycle To Be Released in 2020
"It's Music That's Built Like a Picasso, Assembled With a Complex and Peculiar Vision of Beauty" - Aquarium Drunkard
Today, Dirty Projectors release Super João, the third in a cycle of 5EPs that marks the band's growth and transition throughout 2020. Each EP to date has shined a light on a specific band member, and Super João focuses on lead Projector Dave Longstreth. The understated, acoustic and straight-to-tape collection pairs longform melodies with surprising chord progressions to create a mood reminiscent of Arthur Russell, Chet Baker, and - of course - João Gilberto, the Brazilian bossa nova pioneer who passed last year.
Listen to Super João, out now via Domino:
https://smarturl.it/SuperJoao
Watch Dave Longstreth's live, acoustic performance of "I Get Carried Away":
http://smarturl.it/IGetCarriedAwayYT
As with each EP, all the songs were written and produced by Longstreth, who collaborates on lyrics with each of DP's featured vocalists: Maia Friedman (who fronts Windows Open), Felicia Douglass (Flight Tower), and Kristin Slipp (a forthcoming EP). For Super João, Longstreth recorded with his Los Angeles neighbor Kyle Thomas (King Tuff), while the lyrics to "Moon, If Ever" were written with Kyle Field (Little Wings).
Watch the video for previous single "Holy Mackerel":
https://smarturl.it/HolyMackerelYT
Even in this most isolating of years, Dirty Projectors have shown the power of communal expression. So far we've seen guitarist Maia Friedman lead the inaugural Windows Open, getting "existential with a symphony of swelling strings and complex harmonies" (PAPER) before keyboardist-percussionist Felicia Douglass helmed the super-future soul of Flight Tower, delivering performances that are at once "smooth, expressive, and searching" (GARAGE).
Check out Entertainment Weekly's deep dive into the background and making of 5EPs, and read Dave Longstreth's recent interview with Aquarium Drunkard ("It's music that's built like a Picasso, assembled with a complex and peculiar vision of beauty"). The band has also appeared on Full Frontal with Samantha Bee, NPR's Tiny Desk (Home) Concerts, Adult Swim's Fishcenter, Weekend Edition and more.
On November 13th, the EP cycle will come together in one cohesive, twenty-track anthology entitled 5EPs. It will be available as a standard black double LP, with a clear version exclusive to indie stores, as well as a CD, and a deluxe box set of five 12" colored vinyl.
Pre-order 5EPs on LP and CD here, and pre-order the limited edition, foiled and numbered box set here.
Super João Track List
Holy Mackerel
I Get Carried Away
You Create Yourself
Moon, If Ever
Follow Dirty Projectors