Doctor Mike Donates $50,000 Of N95 Masks To Battle Coronavirus
Men's Health Explains How Doctor Mike Is Using The Internet To Battle Covid-19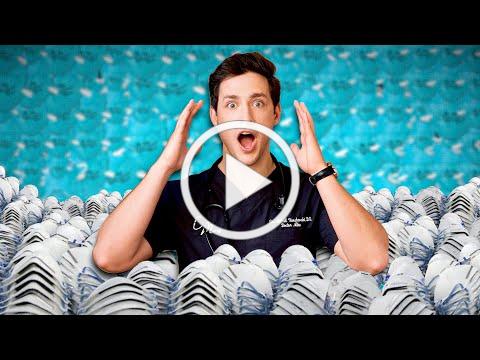 Dr. Mikhail Varshavski, aka "Doctor Mike," has donated $50,000 worth of N95 masks in efforts to fight COVID-19, and he just posted a quick 11 minute video walking people through the process. The video shows a three-day search, which shines light on the countless phone calls, potential scams, and hours of effort, that went into securing the N95 Masks.
It continues by walking the viewer through a real-life view of what it's like to go through a drive-thru testing center. It also offers answers to frequently asked questions in regards to the new testing sites for COVID-19, while encouraging people to be "Alert Not Anxious."
Watch here: https://youtu.be/8cwHsYJRDHo
Doctor Mike is encouraging people who might have extra N95 masks — or know where to find some — to contact their local health care provider in efforts to help those on the front lines.
In a thorough piece on Doctor Mike, Men's Health explains that "a miracle in the age of COVID-19 is delivered on YouTube by a 30-year-old man who looks like a cast member from Grey's Anatomy but is, in fact, a real-life physician" — Read the full feature, here: menshealth.com/health/a31788094/doctor-mike-varshavski-youtube-coronavirus-covid-19
Doctor Mike has more than 9 million followers on social media. You may have seen his words of encouragement and heard of his efforts to fight misinformation related to COVID-19 recently in The New York Times, on Buzzfeed, CNN, Fox, NowThis, PAPER, etc.
In 2019, Medscape named Doctor Mike No. 1 on its list of the Top 20 doctors on social media. He's based in New York City and practicing family medicine.