Downtown Centralizes New Markets Strategy Development And Operations
Sheer Music Africa MD David Alexander Appointed to SVP Role Leading New Market Expansion Strategy and Operations; CD Baby's Heli Del Moral Appointed VP
NEW YORK, June 3, 2021 - Downtown Music Holdings (Downtown℠) announced today that it is centralizing its global new markets strategy as part of the company's ongoing work to realign its operations. The company has established a new department that will be responsible for unlocking growth opportunities for Downtown in both new and existing global territories. This announcement follows the recent news of Downtown's strategic shift to focus exclusively on services and the realignment of its portfolio of distribution, rights management and promotional divisions. Across Downtown's operating brands, the company currently manages more than 23 million music assets on behalf of more than 1 million creators and 2,500 enterprise clients, making it the largest pure-play service provider in the global music industry.
Downtown has appointed Sheer Music Africa MD David Alexander to serve as Senior Vice President of this newly created global team, reporting to Downtown EVP of Global Business Development Andrew Sparkler. Downtown acquired the South Africa based Sheer last year, which formally expanded the company's geographic footprint to the African continent. Heli Del Moral, who previously led CD Baby's international business, will serve as Vice President. For the time being, Alexander will continue to manage the Sheer Music Africa business in addition to his new role. A search for a successor is currently underway.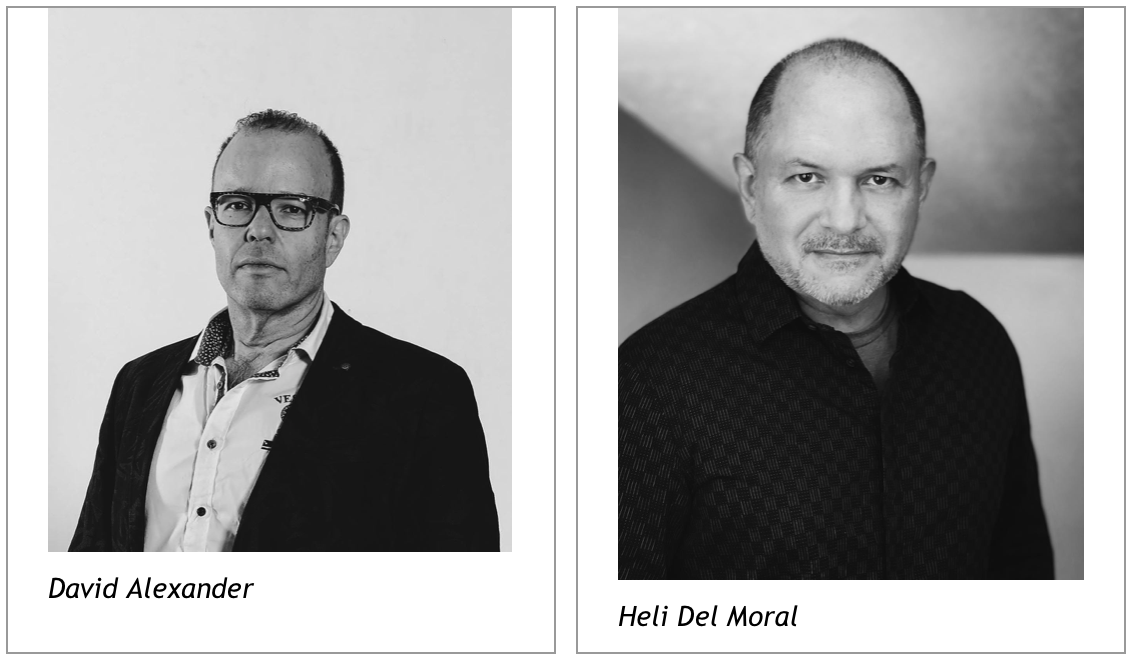 "I'm excited to help shape a comprehensive global strategy that addresses the needs of creators in both established and emerging markets. Understanding cultural differences and how the music industry is developing across international markets is essential to craft better opportunities and more equitable solutions. This decision further demonstrates Downtown's commitment to international creators and its purpose to represent the interests of music creators across all genres, languages, and territories," said David Alexander, SVP of New Markets for Downtown Music Holdings.
"David's deep expertise building the largest independent music publisher on the African continent, his knowledge of the global music industry, and passion for supporting creators, makes him ideally suited to lead our new markets strategy. The added partnership and support from Heli, with his impressive track record growing international operations in Latin America and India, is an ideal compliment," said Andrew Sparkler, EVP of Global Business Development for Downtown.
A long-standing advocate for creators' rights across Africa, Alexander is a sought after expert on the African music market, who is frequently tapped as a speaker and guest columnist. Under Alexander's leadership, Sheer has grown to be Africa's largest independent music publisher and elevated the profile of African creators. Recently, works represented by Sheer were featured throughout the locally produced hit Netflix series Blood & Water, along with "Song of The Year" and "DJ of The Year" nominations for Sheer clients Skinny G and Dlala Thukzin, respectively. A 2021 Billboard International Power Player, he also serves as a non-executive director of SAMRO, Chairman of the Music Publishers Association of South Africa (MPA-SA), and Member of the Pop Bureaux of the ICMP and a Board member of the IMPF, among other affiliations.
Under Del Moral, CD Baby's international operations have expanded to include India, South Africa, and Latin America. CD Baby currently represents nearly 200,000 Latin artists, including Dominican dembow artist El Alfa. Del Moral was named to Billboard's Latin Power Players List in October 2020.
Downtown's decision in April to focus exclusively on music services for creators and businesses at all stages, follows several significant investments into the creator and label services sector. In recent years, Downtown has acquired CD Baby®, AdRev®, DashGo, Soundrop® (Q1 2019); FUGA℠ (Q1 2020); Simbals℠ (Q2 2020), and Found.ee℠ (Q1 2021). Last year the company also established Downtown Neighbouring Rights℠, a stand-alone business unit dedicated specifically to performance royalties that represents clients such as the Estate of Ella Fitzgerald and Justin Bieber. Additionally, its music publishing administration platform, Songtrust® has expanded its royalty collections to cover 145 countries, and now represents more than 3 million songs and more than 350,000 songwriters.
About Downtown
Downtown Music Holdings (Downtown℠) is the leading global music services company. We help millions of creators, rights holders and their partners to manage their music as a business and get paid fairly for their work. We service more than 23 million music assets from more than 145 countries across six continents, including some of the world's most well-known songs, from a catalog that spans 100 years of popular music, including music for film and television, and the single largest independent sound recording catalog in the industry. Our integrated platforms help democratize global music rights management and simplify the distribution, monetization, and promotion of creative works. Working with creators at every stage of their career, from emerging songwriters to iconic performers, our business model drives equity across the entire global music industry supply chain.