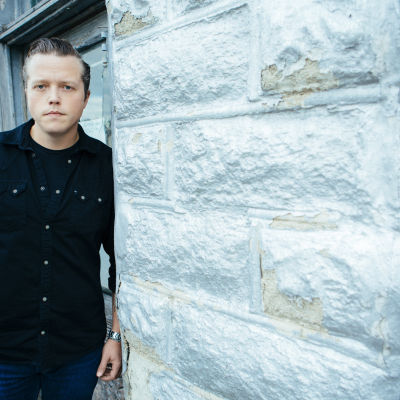 Downtown Music Publishing Signs Grammy-Nominated Singer/Songwriter Jason Isbell
Downtown Music Publishing has announced an exclusive worldwide publishing agreement with Grammy-Nominated Singer/Songwriter Jason Isbell. Isbell's most recent solo album, "Something More Than Free" was released this summer and debuted at #1 on the rock, country and folk charts.
The Green Hill, Alabama native cut his teeth as part of the hard-touring band Drive-By Truckers, but struck out on a solo career beginning in 2007. At the 2014 Americana Music Awards, Isbell took home awards for Artist of the Year, Song of the Year (for "Cover Me Up") and Album of the Year for 2013's 'Southeastern.' This year, Isbell received two Grammy nominations for Best American Roots Song ("24 Frames") and Best Americana Album ("Something More Than Free"). 'Something More Than Free' was also named the Best Country Album of 2015 by Rolling Stone and included on year-end lists by NPR Music, Entertainment Weekly, Stereogum and American Songwriter.
"We are thrilled to be working with Jason and his incredible song catalog," said Downtown COO Andrew Bergman. "With each new album, Jason's music continues to reach ever-wider audiences, crossing over to numerous genres. We are truly honored to partner with Jason and his fantastic team."
For Downtown Music Publishing on the web, please visit:
http://shorefire.com/client/downtown-music-publishing
About Downtown Music Publishing:
Downtown Music Publishing is one of the leading rights-management firms, with offices in New York, Nashville, Los Angeles, London, and Amsterdam. The company's catalog spans over seven decades of popular music, including the works of such diverse writer/artists as The Beatles, John Lennon & Yoko Ono, Cy Coleman, The Kinks, Randy Newman, Hans Zimmer, Mötley Crüe, Jewel, Neon Trees, and One Direction.