Dr. Henry Panion Sets The World Games To Ambitious Original Music Inspired By The Diverse Musical Heritage Of The American South
Stevie Wonder Collaborator & GRAMMY Award-Winning Composer Has Created 40 New Pieces For Opening & Closing Ceremonies of The World Games 2022 in Birmingham, AL On July 7 and July 17
Bootsy Collins To MC With Performances By Lionel Richie, Sheila E., Nelly, Yolanda Adams, Alabama, Sara Evans, Tony! Toni! Tone! and many more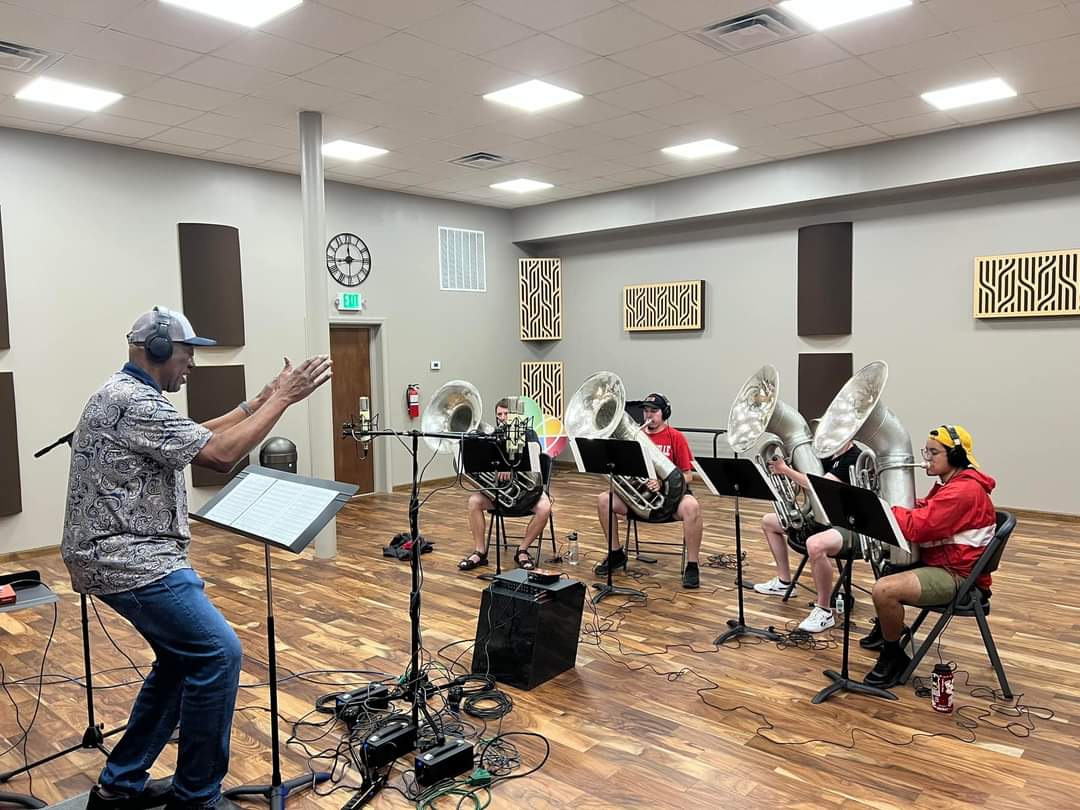 The GRAMMY- and Emmy-winning World Games Artistic Director Dr. Henry Panion III — a music PhD who serves as the Director of the Music Technology Program at the University of Alabama at Birmingham (UAB) — is as accomplished a composer, conductor and arranger as there is in the United States right now. From a longtime artistic partnership with Stevie Wonder to collaborations with the Royal Philharmonic (England), the Bolshoi Theater Orchestra (Russia), the Orchestra of Paris (France), the Melbourne Symphony (Australia), the Rio de Janeiro Philharmonic (Brazil), and so many more, Panion's musical career has been varied and widely praised. But his role as the World Games Artistic Director has inspired an unprecedented fervor and ambition in his work.
As a tribute to his home state of Alabama and to the diverse musical heritage of the American South, Dr. Panion has composed over 40 new compositions and arrangements for the Opening and Closing Ceremonies of The World Games 2022, which are taking place on July 7 and 17 at Birmingham, AL's Protective Stadium. Alongside these works that evoke the grandeur of epic athletic fanfares of the past while incorporating a distinctly Southern musical flair, Dr. Panion has also created innovative arrangements of classics such as "The Star-Spangled Banner" (to be performed by Yolanda Adams), Alabama's eponymous state song "Alabama" (to be performed by opera singer and Alabama-native Alison Sanders), and "America the Beautiful" (to be performed by Sara Evans).
The scope of Dr. Panion's work for these bold ceremonies does not end there: For the various artists performing at the ceremonies — including luminaries such as Yolanda Adams, Alabama, Blind Boys Of Alabama, Sara Evans, Jamey Johnson, Nelly, Martha Reeves, Lionel Richie, Sheila E., Tony! Toni! Tone!, Yung Bleu and many more — Dr. Panion has created all-new arrangements of their songs written specifically for them to debut at these ceremonies backed by band, orchestra, dancers, and artistic sets.
Set to be emceed by funk great Bootsy Collins, Dr. Panion's work for these Opening and Closing Ceremonies is a product of cultural inspiration and a deep love for his home state, and the swelling pride he feels as it hosts the largest international athletic gathering to be held in the United States this year.
Earlier this month, Southern Living debuted the video for "Hope Of Alabama," the official theme of the 2022 World Games. Written by Alabama's Randy Owen, his daughter Allison Owen, and Dr. Panion, "Hope Of Alabama" is a celebration of humanity's collective spirit, as well as the rebounding fortunes and resilience of the city of Birmingham itself. Watch the video for "Hope Of Alabama" here.
Don't miss your chance to see these two nights of unforgettable performances. Purchase tickets here.
ABOUT THE WORLD GAMES:
The World Games is an extraordinary, international sports event held every four years, in the year following each Summer Olympic Games. Staged over 11 days, The Games represents the pinnacle of competition for 3,600 of the world's best athletes in 30+ unique, multi-disciplinary sports. The World Games generates worldwide exposure for participating sports and provides a highly visible stage on which athletes from more than 100 countries compete for gold. More than 600 medals will be awarded to the competing athletes, including 200 gold medals for the ultimate champions in each discipline. The World Games is led by the International World Games Association (IWGA), a non-profit organization that is composed of 37 International Sports Federations and recognized by The International Olympic Committee (IOC).

For more information contact, Shore Fire Media:
Matt Hanks | mhanks@shorefire.com
Andrea Evenson | aevenson@shorefire.com
Jaclyn D. Carter | jcarter@shorefire.com
Jennifer Valentin | jvalentin@shorefire.com