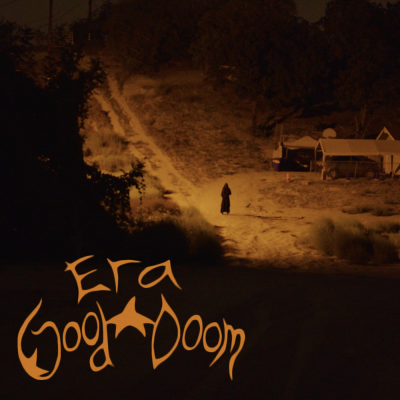 Draag Debuts Dreamy "Good Era Doom" 
Debut Album Dark Fire Heresy Out Friday
"Stunning harmonies, unflinching guitar riffs...twist to shoegaze without losing sight of
its pioneers such as My Bloody Valentine and Slowdive" - PAPER
"Enticing slate of experimental shoegaze" - Los Angeles Times
"Murky grunge-gaze compositions and gut-twisting songwriting" - Noisey
"Immediately ingratiates itself even as it unmoors your senses" - Stereogum
"Beautiful blissed-out guitar jams" - Consequence
"They sound out of a different era—maybe even a different planet" - Paste
"Disorientating, cinematic...like slowly waking up from a fever dream." - UPROXX
"A crushing shoegaze venture interwoven with eerily warped tape samples" - FLOOD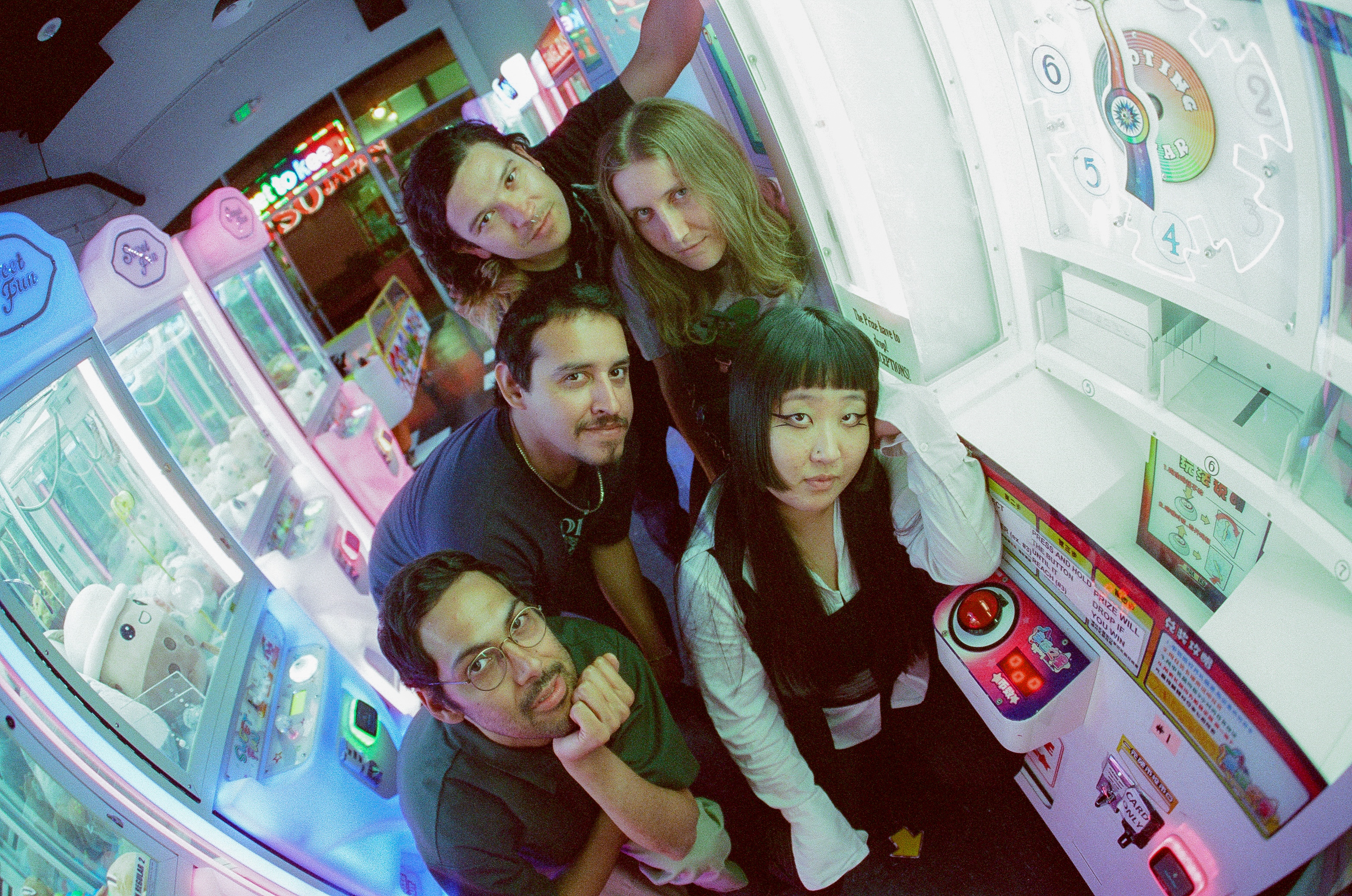 Photo Credit: Devonte Johnson
Today, LA electro-shoegaze quintet Draag drops the final dreamy single & video for "Good Era Doom" off their anticipated debut album Dark Fire Heresy, out this Friday, April 28. Debuted on Consequence with a video shot by Goon's Kenny Becker, Draag's Adrian Acosta explains: "The video is through the lens of myself as an odd child who would obsess over liminal spaces, shadows on the walls and windows, imagining things coming to life that adults don't register." The track comes on the heels of "Animal Specialty" recently premiered on Paste, as well as "Mitsuwa" and "Demonbird" from the album, portraying and releasing religious trauma through Nintendo-era synths, lush guitar and warped tape samples.
Watch / Share: "Good Era Doom"
Pre-Order: Dark Fire Heresy
It was through therapy and processing her upbringing in a religious cult that Jessica Huang and the members of Draag were able to create the sonic world, story and visual elements of Dark Fire Heresy. Some songs act as vessels of healing and forgiveness and others became a revenge fantasy. The album holds space for what you wish you could have said, done or knew, while acknowledging a bittersweet nostalgia.
What began as a solo project turned into much more when LA musician Adrian Acosta, trained as a mariachi singer by his established norteño musician father, recruited other members from disparate upbringings in the worlds of underground punk, no wave, experimental jazz, and classical music training, from Craigslist and the local DIY music scene - Jessica Huang, Ray Montes, Nick Kelley & Eric Fabbro.
From revived songs Acosta recorded on his karaoke tape deck when he was 10 years old, Draag released two critically acclaimed EPs, Clara Luz (co-produced by Jon Nuñez of Torche) and Nontoxic Process ahead of this debut LP. Draag began to gain a reputation for their sonically immersive live shows in Los Angeles largely by word of mouth, transforming any range of DIY to high production stage into a wall of sound described as a storm in slow motion. They have opened for Wednesday, Reggie Watts, They Are Gutting a Body of Water, Film School, Milly, Mint Field and Vinyl Williams.
Draag is currently wrapping up their US tour with Cryogeyser, culminating in the band's album release show at The Echo in LA on June 17 - tickets here.
Dark Fire Heresy Album art
Website | Instagram | Twitter | Bandcamp | Spotify
For more information please contact Shore Fire Media:
Rebecca Shapiro rshapiro@shorefire.com
Shannon Cosgrove scosgrove@shorefire.com
MC Miskell mcmiskell@shorefire.com