East Forest Grasps At Spiritual Fragility + Celebrates The Contradictions Of Modern Life On New Album Music For The Deck Of The Titanic (August 18 / Bright Antenna)
Announces Special Ceremony Live Performances Including Bottlerock Festival (May 27) + Los Angeles event w/Reflections (June 25)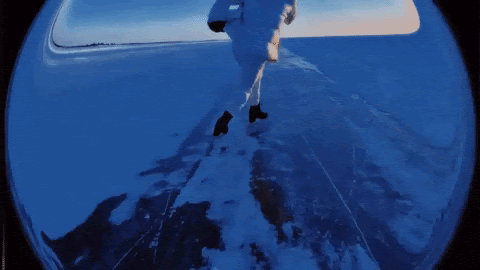 Shares Lead Single "Cosmic Dance (ft. Marieme)," A Raw & Sensual Slice Of Cosmic, Searching Trip-Hop
Watch The Psychedelic Snowglobe Of A Video (Directed by Talia Blank + Featuring World Renowned Open Ice Skater Elladj Baldé) For "Cosmic Dance" Here
The Latest From DIY Artist Who Has Long Straddled Worlds Of Contemporary Classical, Ambient, Indie + Electronic Music
Builds Upon Sonic Terrain Traversed In Collaborations With Jon Hopkins, DJ Anna, Laraaji, Dead Prez, Trevor Hall + Spiritual Pioneer Ram Dass
Today, East Forest — the trailblazing DIY artist who has spent the past decade plus carving out a thoughtful and inventive oeuvre that includes forays into neoclassical, ambient, electro-acoustic music, and indie pop as well as collaborations with icons ranging from Jon Hopkins and DJ Anna to Laraaji and spiritual pioneer Ram Dass — announces a new album out August 18th on Bright Antenna entitled Music For The Deck Of The Titanic.
East Forest also shares a new track: The sensual-evoking "Cosmic Dance," which features an emotive lead vocal from the emerging Senegalese-American singer Marieme. It's a masterpiece of mood-meets-message: placid tones waft in atop a gracefully rattling snare as Marieme's close-mic'd voice asks a heart-breaking, existential question: "Why won't you let me in?" It's sensual but also spiritual — as our lives grow ever more mediated by technology, "Cosmic Dance" beckons for a rare moment of genuine connection.
The video for "Cosmic Dance," directed by Australian artist Talia Blank and featuring famed open ice skater Elladj Baldé, is a psychedelic snowglobe. Baldé's expressive movements across a landscape of snow-capped mountains are a thing of beauty. Watch the video for "Cosmic Dance (ft. Marieme)" here.
Music For The Deck Of The Titanic is a record that grasps for clarity amid the maelstrom of global crises and modern spiritual rot. Utilizing an austere palette of acoustic sounds — live drums, upright bass, piano, and voice — Titanic is a deliberate attempt by East Forest to center both himself and listeners. As he explains it: "Sometimes when things feel like they're falling apart, it can be helpful to come back to the fundamentals and find your center."
Despite the self-imposed instrumental limitations, East Forest manages to traverse a wide breadth of musical terrain throughout Titanic. Whether it's warmly minimalist house anthems ("Comeback," one of three tracks that features vocals from Marieme), pulsating and meditative techno ("Currents," featuring ANNA), or pensive instrumentals that slowly unfurl underneath a madcap yet insightful rant from comedian Duncan Trussell ("So What?"), Music For The Deck Of The Titanic maintains an alluring sonic vocabulary. It's an open-invitation for listeners to contemplate their own inner-being.
As East Forest elaborates: "When I thought about the idea that musicians on the sinking Titanic played to calm the chaos happening around them, I found that notion so honorable, sad and beautiful. This music seeks to celebrate and express the contradictions of these times, full of anxiety, hope, fear, inspiration, despair, and longing."
Alongside today's album announcement, East Forest announces that he'll be bringing his unique Ceremony-Concert performances on the road for dates that include Bottlerock as a core part of the festival's 2023 mental health and wellness initiative, Enter the Portal with Bonobo and Kaitlyn Aurelia Smith, the closing event at Denver's MAPS Psychedelic Science Conference, and Reflections: Sunday Evening Ceremony-Concert at Pasadena Presbyterian Church, plus more to come.
Equal parts concert and ritual, East Forest's Ceremony-Concert performances merge live music and guided meditation to empower attendees, create space for inner awareness, and foster emotional release. Watch "What Is An East Forest Ceremony-Concert" to gain a full understanding of the experience in store.
The East Forest Ceremony-Concert is one of many components of East Forest's mission to deliver music as medicine: as a thought leader in the realm of inner resilience, psychedelic treatment, and grounded spirituality, East Forest offers guided meditations, retreats, and a weekly podcast (Ten Laws w/ East Forest), is a faculty member at the Esalen Institute, has worked with Google and Johns Hopkins' neuroaesthetics project, and has collaborated with UCSF, Wavepaths, Consciousness Hacking, TED, Numinus, and more.
Learn more here: http://eastforest.org
East Forest Ceremony Dates
May 27 — Bottlerock Music Festival — Napa Valley, CA
June 21 — Enter The Portal @ MAPS Psychedelic Science Conference — Denver, CO
June 23 – MAPS Psychedelic Science Conference Closing Event —
Stockyards Event Center, Denver, CO
June 25 — Reflections: Sunday Evening Ceremony – Pasadena, CA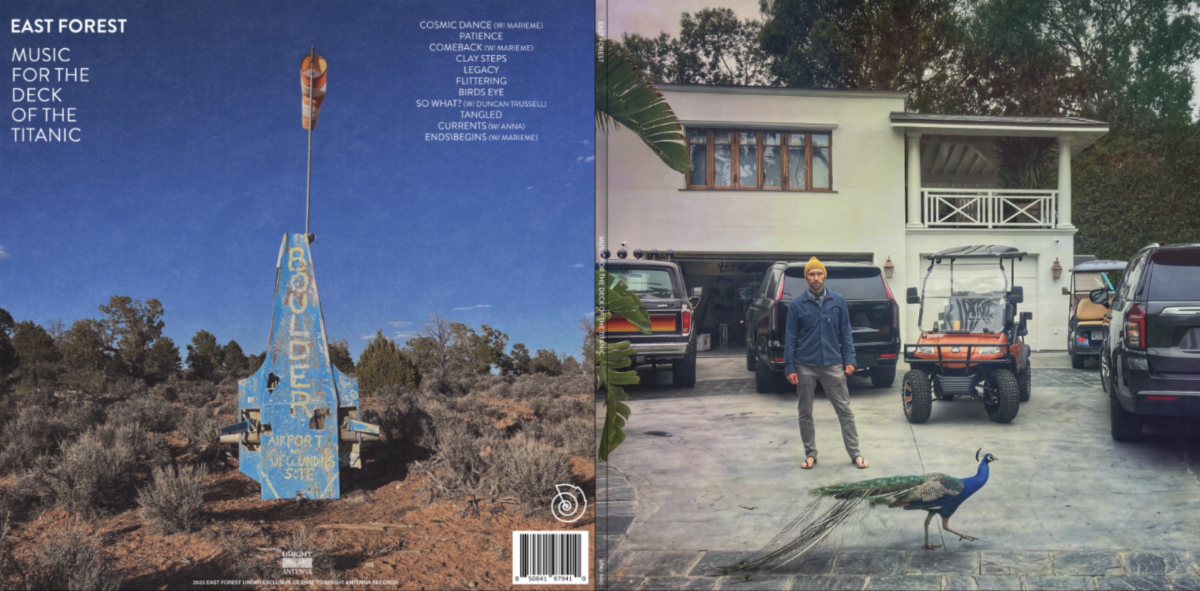 Music For The Deck of The Titanic Tracklist
Cosmic Dance (feat. Marieme)
Patience
Comeback (feat. Marieme)
Clay Steps
Legacy
Flittering
Birds Eye
So What? (feat. Duncan Trussell)
Tangled
Currents (feat. ANNA)
Ends\Begins (feat. Marieme)
East Forest Online