Fashion And Beauty Influencer Aaliyah Jay Relaunches Fashion Label Twisted Saints
LAUNCHES TODAY AT 7PM EST
CHECK OUT PIECES AT: https://www.twistedsaints.world/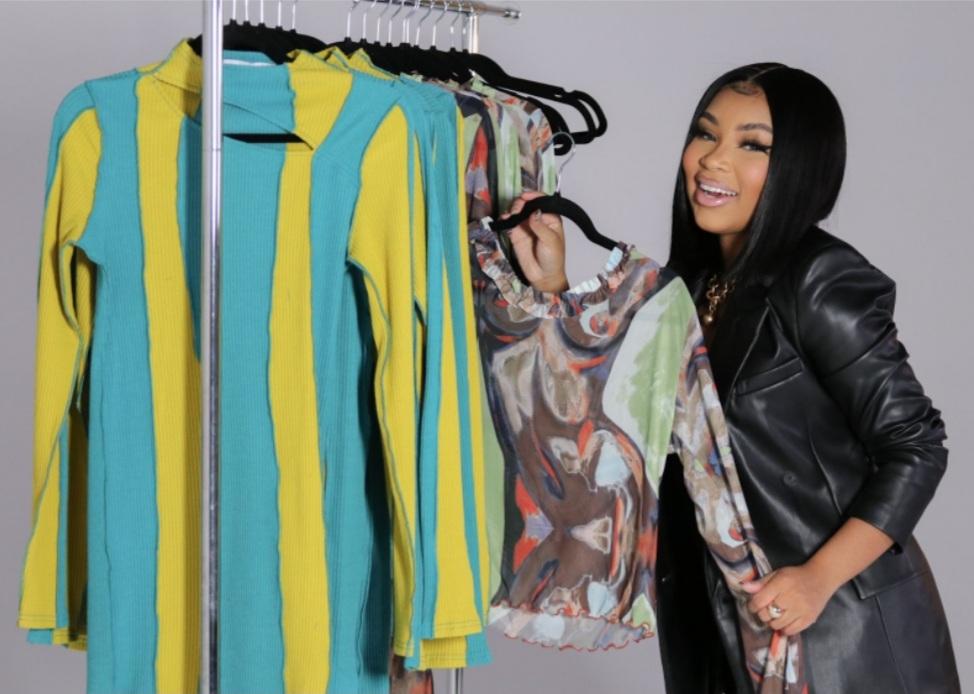 Photo Credit: Joey Pacino
"'It Girl' Aaliyah Jay's Personal Style Is A Reflection Of Her Self-Work"- ESSENCE
"Aaliyah Jay Resurrects Twisted Saints Fashion Line To Help Put An End To Fast Fashion" - BLAVITY
"Aaliyah Jay has made her mark on the beauty industry with her makeup tutorials, and wardrobe." - Melanin Factory
In time for Valentine's Day, fashion and beauty influencer, YouTuber and content creator Aaliyah Jay launches her re-branded Twisted Saints clothing line.
At 7pm EST today, the Twisted Saints website will include three new items including a sheer patterned mesh top, leather pants and a cut out yellow and a blue body con dress.
Fashion has always been a strong interest for Aaliyah, so it's no surprise that she has started her foray as a fashion designer. On her YouTube channel, Aaliyah can be found doing vlogs, fashion and beauty tutorials and more uniquely she also does amazing fashion history videos such as the ones she did on Zelda Wynn Valdes (creator of the Playboy Bunny costume) andMaurizio Gucci and doing fashion commentary such as the videos of her best and worst dressed of The LACMA Gala 2021, The Met Gala 2021, The Oscars 2021 and most recently she covered the fashion from the 2021 American Music Awards on What's Trendings' Instagram page.
"I created this brand to create a world where everyone can be their true self while still dressing the part," says Aaliyah Jay. "I'm excited about this relaunch because it feels very personal because while creating it, I found myself, my path and my voice again through creating these pieces!"
Check out her recent Essence Profile here:https://www.essence.com/beauty/beauty-influencer-aaliyah-jay-twisted-saints/
Check out recent YouTube video of Aaliyah explaining common misconceptions of her brand and discussing Twisted Saints below: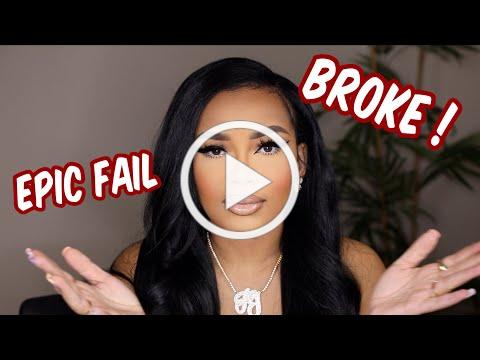 ABOUT AALIYAH JAY
Over the past 5+ years, fashion and beauty influencer and Youtuber, Aaliyah Jay has cultivated a following of over 4 million across her social media platforms. Aaliyah creates fashion, beauty, travel and lifestyle content that she hopes will inspire others to be their authentic selves.
Originally from Boston and now living in New York, Aaliyah Jay is now venturing into the next step of her career, one as an emerging media personality and fashion designer. She will be relaunching her unique clothing line Twisted Saints out Q1 2022, in addition to growing her already large platforms and expanding her media profile.
ABOUT TWISTED SAINTS FASHION LINE
Bold colors and patterns make the new Twisted Saints launch a perfect ready to wear line for the confident, independent and inclusive individual. An individual with a mind of their own who wears what they want fearlessly. While the line is geared towards women, the line is inclusive for all genders and non binary individuals. When wearing Twisted Saints, remember it's your world, everyone else is just living in it.
SOCIAL REACH
5.4M TOTAL REACH
Press Contact:
Jennifer Valentin/ Shore Fire Media, jvalentin@shorefire.com