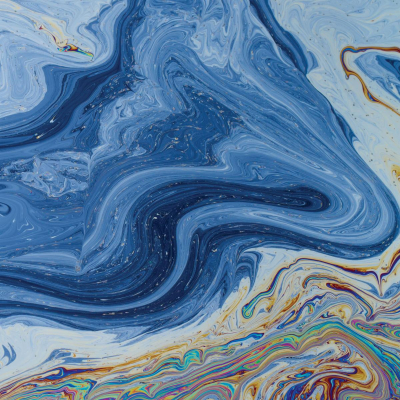 Floating Points' New Album Crush Out October 18 / Ninja Tune
WATCH THE VIDEO FOR "LAST BLOOM" HERE: https://floatingpoints.lnk.to/crushPR/youtube
Sam Shepherd aka Floating Points has announced his new album Crush, out October 18 on Ninja Tune. With the announcement he has shared "Last Bloom" with an accompanying video by Hamill Industries. Floating Points has previously released two songs this summer, "LesAlpx," which is also featured on Crush, and a 12" b-side, "Coorabell." Both have been met with early praise including a Pitchfork Best New Track designation for "LesAlpx."
Listen to "Last Bloom" and pre-order Crush here: https://floatingpoints.lnk.to/crushPR
Floating Points' first album in four years, Crush, is a tempestuous blast of electronic experimentalism whose title alludes to the pressure-cooker of the current environment. As a result, Shepherd has made some of his heaviest, most propulsive work yet, nodding to the UK bass scene he emerged from in the late 2000s, such as the dystopian low-end bounce of lead single "LesAlpx." But Crush also boasts some of his most expressive songs yet that explore a signature melancholia, and his use of the Buchla synthesizer, whose eerie modulation haunts the album.
Whereas Elaenia was a five-year process, Crush was made during an intense five-week period, inspired by the invigorating improvisation of his shows supporting The xx in 2017. He had just finished touring with his own live ensemble, culminating in a Coachella appearance, when he suddenly became a one-man band, just him and his Buchla opening for half an hour every night. He thought what he'd come out with would "be really melodic and slow-building" to suit the mood of the headliners, but what he ended up playing was "some of the most obtuse and aggressive music I've ever made, in front of 20,000 people every night," he says. "It was liberating."
For his live appearances, Shepherd has once again teamed up with Hamill Industries, the duo who brought their reactive laser technologies to his previous tours. Their visuals will zoom in on the natural world, where landscapes are responsive to the music and flowers or rainbow swirls of bubbles might move and morph to the kick of the bass drum.
The video for "Last Bloom" was also created by Hamill Industries. Says Hamill Industries: "Filmed over thirty days, Last Bloom takes us through a mesmerizing journey that highlights the juxtaposition of textures so central to Floating Points' compositions, with emphasis on its ties with nature. Several scale models were built in order to explore these otherworldly landscapes, and a 5 axis robot arm was used to travel around them. Different lenses, including a macro probe lens, were used in order to reveal the complexity of these scale worlds. Most of the effects were achieved in-camera by using lasers, motion controls and computer controlled LED lighting. The timelapses seen throughout the film were shot in some cases over several days with the use of programmed rigs."
The best musical mavericks never sit still for long. They mutate and morph into new shapes, refusing to be boxed in. Floating Points has so many guises that it's not easy to pin him down. There's the composer whose 2015 debut album Elaenia was met with rave reviews – including being named Pitchfork's 'Best New Music' and Resident Advisor's 'Album of the Year' – and took him from dancefloors to festival stages worldwide. The curator whose record labels have brought soulful new sounds into the club, and, on his esteemed imprint Melodies International, reinstated old ones. The classicist, the disco guy that makes machine music, the digger always searching for untapped gems to re-release. And then there's the DJ whose liberal approach to genre saw him once drop a 20-minute instrumental by spiritual saxophonist Pharoah Sanders in Berghain.
Praise for "LesAlpx" and "Coorabell" thus far:
"As driven a track as Shepherd has ever made…an exercise in careful restraint – until it isn't…it's music befitting a sci-fi epic, or a sorcerer's rites" – Pitchfork, Best New Track("LesAlpx")
"He's back with a thump, and how…it's the most body moving single he's put out since 2010's 'People's Potential'…in the right groove you could imagine listening to it for hours on repeat" – Vulture, Best New Music ("LesAlpx")
"The baron of immersive beats" – Fader, Best Electronic Songs Right Now
"For his first new music in two years, Sam Shepherd has left the psych-out wilds and returned to the crucible of his creative development, the club" – NPR Music
"A hell of a return to form from Floating Points, and one that shows how much he's grown in the past few years" – Consequence of Sound
"Head-clearing and floor-filling, 'LesAlpx' is the textbook definition of back-to-basics, though there's nothing academic about the bold, threshing groove that Shepherd throttles and filters" – AV Club
Floating Points will perform select shows in 2019, including his biggest headline live show to date at London's Printworks. More shows will be announced soon.
Crush tracklist:
1. Falaise
2. Last Bloom
3. Anasickmodular
4. Requiem for CS70 and Strings
5. Karakul
6. LesAlpx
7. Bias
8. Environments
9. Birth
10. Sea-Watch
11. Apoptose Pt1
12. Apoptose Pt2
Tour dates:
13 Nov - Paris, FR @ Elysee Montmartre
16 Nov - Berlin, DE @ Funkhaus
21 Nov - London, UK @ Printworks
Floating Points:
Spotify: https://found.ee/floatingpoints-sp
Apple Music: https://found.ee/floatingpoints-am
Instagram: https://found.ee/floatingpoints-ig
Facebook: https://found.ee/floatingpoints-fb
Twitter: https://found.ee/floatingpoints-tw
Youtube: https://found.ee/floatingpoints-yt
Soundcloud: https://found.ee/floatingpoints-sc
Website: https://www.floatingpoints.co.uk/