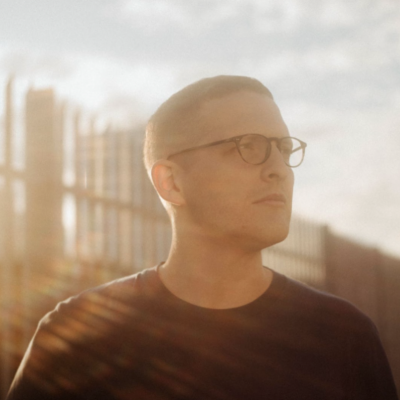 Floating Points Shares New Single 'Problems' Out Now (Ninja Tune)
Sam Shepherd aka Floating Points has today shared a new single, 'Problems' which is out now via Ninja Tune.
This year Floating Points has shared two new tracks, 'Vocoder' and 'Grammar'. The tracks mark another about turn in a career defined by them and follow up the release of Promises, last year's celebrated album composed by Shepherd and recorded alongside Pharoah Sanders & the London Symphony Orchestra. Promises topped end of year lists everywhere including #1 spots from The Guardian (Contemporary), Mojo, The Vinyl Factory, TIME Magazine, The New York Times (Jazz) and more. 'Vocoder' and 'Grammar' were met with widespread praise including a Best New Track from Pitchfork and a glowing review from Resident Advisor describing Shepherd as "one of electronic music's undisputed MVPs". Remaining worlds away from Promises, 'Problems' takes a different approach from this years' previous singles showcasing a thrilling and expertly realized side to Floating Points that sounds like nothing he's ever done before.
Following a summer of electrifying festival sets at Glastonbury, Coachella and Field Day, Shepherd has select U.S. shows this weekend including Forest Hills Stadium in NYC this Friday, September 23, before taking things back indoors this fall/winter. With an upcoming show on an incredible bill from The Warehouse Project, today he announces a marathon open-to-close set at London's brand new 25,000 square-foot club HERE on New Year's Day 2023.
Ongoing collaborators Hamill Industries continue their work with Floating Points in the video for 'Problems'. Building on the ideas of movement and the intricate interactions of electrical pulses introduced in the visuals for 'Vocoder' and 'Grammar', 'Problems' steps things up a notch. Using a technique called Vector Rescanning, they transform video into sound and turn it into a vector image, all in real-time. They filmed dancers Hannah Ekholm and Jal Joshua and transformed their movements into sounds, which they were able to tangle and morph with different sonic elements of Floating Points' music. From the resulting sound, a final image was projected into a custom-modified Vectrex system, an 80's video game console that projects vector images onto a screen.
"'Problems' is meant to agitate every single room that its ecstatic sound waves reach", Hamill Industries say. "We wanted to celebrate it with movement and dance and reshape it through sound, by using techniques that allow the sonification of images. We have used lasers that spin and move with the music, making visible their sinuous shapes. It was important that this video shaped the electrical feeling you get when being on a dancefloor, the urge of dancing when sound waves reach your ears."
High-res images are available here
DJ DATES:
23 Sept - New York, US @ Forest Hills Stadium (with Jamie XX, Floating Points B2B Four Tet)
24 Sep - Philadelphia, US @ Making Time Forever Festival
25 Sept - San Francisco, US @ Portola (with Four Tet)
21 Oct - Amsterdam, NL @ ADE
19 Nov - Manchester @ The Warehouse Project (Eat Your Own Ears Curates)
01 Jan - London @ Here, All Night Long
###
For more information please contact Chris Taillie and Erica Goldish at Shore Fire: