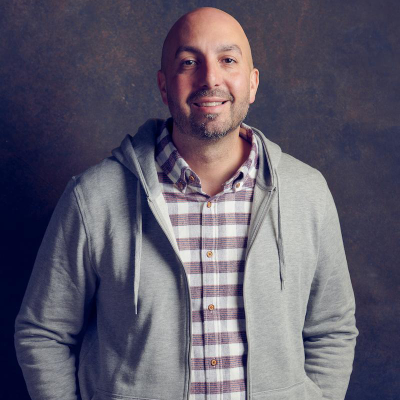 Industry Veteran Charly Salvatore Launches Underscore Works
Agency Specializes In Developing Music City's Rising Digital Music Talent
Charly Salvatore, a music industry veteran with experience in publishing, touring, A&R, artist management, development, and marketing, announces the launch of his new Nashville-based company underscore works. underscore works is an entertainment company that is re-defining the path to a successful music career for digital creators. It is driven by artist management, development, and marketing, and its roster features artists in the Country genre who live a balance in both traditional music models and a TikTok-driven era.
"I'm thrilled to launch my new company underscore works," says Salvatore. "Nashville is the new hub for music, and with the uptick of talent unconventionally rising to fame, we aim to pave the path for artist-creators to thrive in the direct-to-fan relationship while also building a successful and lasting career. We are building a unique and diverse roster of talent who are re-defining Music City's definition of success in music, and we cannot wait to continue highlighting our clients' creativity and artistic work in 2022."
Already signed to underscore works are some of Music City's brightest emerging artists discovered by Salvatore on TikTok including Priscilla Block, Dalton Dover and Warren Zeiders, as well as country music's heartland troubadour Logan Mize, who has been managed by Salvatore since 2009.
Country artist and Universal Music Recording Artist, Priscilla Block hooked listeners in on TikTok in 2020 with her unfiltered, relatable songwriting and catchy melodies on songs that promote self-love and empowerment. She was named a "2021 Artist to Watch" by Amazon Music, PANDORA and many others.
Dalton Dover's music blends his love of classic country and Southern-fried soul. After his viral TikTok covers caught the attention of producers and A&R veterans, he released his debut single "You Got A Small Town," and was named Spotify's Hot Country Artists to Watch for 2022.
Pennsylvania-native Warren Zeiders' love for music may have begun by singing hymns in a small family church, but now through TikTok, he has garnered more than 1.6 million fans with his Southern-rock influenced sounds. Last year, he made his debut with the '717 tapes' featuring five original songs.
Logan Mize is a Kansas-native who brings his nostalgia-driven heartland melodies to fans across the world with his latest release 'Welcome To Prairieville'. He has received an RIAA-certified GOLD record as an independent artist, has toured with artists like Dierks Bentley, Lady A and others, and he's set to make his Grand Ole Opry debut this year.
Fans can expect new music from each underscore works artist in 2022. For more information on underscore works, visit underscore.works/#.
ABOUT UNDERSCORE WORKS:
underscore works is an entertainment company driven by artist management, development, and marketing. The company was launched in 2022 by music industry veteran Charly Salvatore with artists including Priscilla Block, Dalton Dover, Warren Zeiders and Logan Mize. For more information, visit underscore.works.
ABOUT PRISCILLA BLOCK:
Country artist Priscilla Block draws listeners in with her unfiltered, relatable songwriting and catchy melodies. Pegged as an Artist to Watch by Amazon Music, PANDORA, Spotify, CMT, The Boot, MusicRow, HITS, Sounds Like Nashville, Country Now, Music Mayhem and more, Priscilla's honest and upfront approach promotes self-love, empowerment, and acceptance through her own blend of country pop and southern rock, dubbed the Block Party sound.
Early in the pandemic, Priscilla was struggling to make ends meet after losing her job and her apartment. Unable to get out and play in person due to Covid-19, Priscilla began experimenting on TikTok and quickly developed a rabid fanbase with songs like "Thick Thighs," "PMS" and "Just About Over You." Fans rallied together to independently fund Priscilla's recording and since its release, "Just About Over You" peaked both the iTunes Country and All-Genre song charts, the song was named one of The New York Times Best Songs of 2020, and it recently reached Top 15 on country radio. "Just About Over You" along with "Wish You Were the Whiskey," "I Bet You Wanna Know" and more expected on Priscilla's upcoming debut album.
Originally from Raleigh, NC, Priscilla moved to Nashville to pursue music shortly after high school. In Nashville, the affable, hardworking, student of life worked multiple jobs to make ends meet, then a chance encounter with her idol – Taylor Swift – was the sign she needed to dive all the way in on her music. Priscilla is a seasoned performer sharing the stage and opening for artists including Dierks Bentley, Jon Pardi, Kelsea Ballerini, Rodney Atkins and more. She is currently on the road with Ashley McBryde. For more information, visit priscillablock.com.
ABOUT DALTON DOVER:
Twenty-three-year-old Dalton Dover first started singing at church as a kid, winning his fifth-grade school talent show performing Justin Bieber's "Baby." In that moment Dover's love of performing was born. By the age of 16 he had picked up a guitar and started teaching himself to play, yet it was his grandfather who turned him on to country music and artists such as Keith Whitley, Rhett Akins, Joe Diffie and Steve Wariner. Enamored with the honesty and storytelling found in country music, Whitley's "Don't Close Your Eyes" was the first song Dover taught himself to play on guitar. Performances at local bars soon followed along with sharing covers of some of his favorite songs on TikTok. It was there he caught the ear of producer Matt McV and A&R Veteran and founder of Droptine Recordings, Jim Catino, who quickly signed Dover.
ABOUT WARREN ZEIDERS:
Warren Zeiders' distinctive, high energy country music is powered by a steady supply of youthful grit, honesty, and muscle. Hailing from central Pennsylvania, the 22-year-old singer/songwriter delivers outlaw sermons in a gravelly voice beyond his years. His music is suited more to the vast wilderness of his home state than the bright lights of Nashville, injecting a healthy dose of Heartland ethos into the honky tonks of Music City. But it's that space he lives in—between lonesome outsider and magnetic performer—that helps him relate to listeners from all walks of life through songs fueled by unshakeable soul-searching. His original solo acoustic version of "Ride The Lightning" became an instant hit with fans and racked up over 350 million views on TikTok alone. He has amassed over 80 million audio streams and 7.2 million video streams. To date, Zeiders has gone on to command nearly 300 million combined streams and views. Lots more from Warren Zeiders in 2022.
ABOUT LOGAN MIZE:
Logan Mize's story began in Kansas. There, his family has been running Mize's Thriftway, a local grocery, for over fifty years. From a young age, Logan worked unloading trucks and carrying groceries. But there was also music in the family – his great uncle Billy Mize was an architect of the '60s Bakersfield Sound – and in the air, leading Logan in a different direction. In 2009, he landed a deal with publisher Big Yellow Dog, and released his first, self-titled album. Over the next decade and three more albums, he scored hit singles with "Ain't Always Pretty" and "Better Off Gone" (which was recently certified Gold by the RIAA), logged over 350 million streams on different platforms, and toured constantly. Mize's newest album, Welcome to Prairieville, is his most personal work to date.