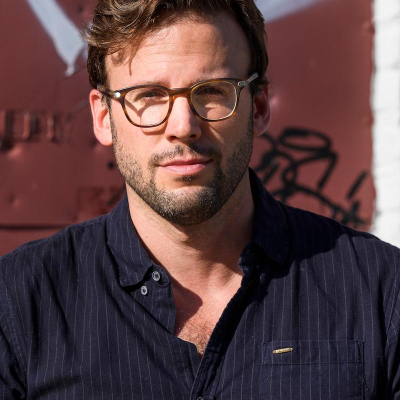 Intelligence Squared U.S. Appoints David Ariosto as Head of Editorial
Intelligence Squared U.S. (IQ2) announced today the hire of David Ariosto to be the veteran nonprofit debate organization's new Head of Editorial. Working under CEO Clea Conner, Ariosto will oversee all aspects of IQ2 editorial content. Building on IQ2's longstanding reputation the leading destination to hear opposing viewpoints on the key issues of our day, he plans to grow the brand with an expanded weekly release schedule of podcasts and videos in addition to IQ2's flagship debates.
Ariosto comes to the organization after a 17-year career that includes reporting and production in more than 40 countries, including Afghanistan, Russia, China, and others. Prior to coming to Intelligence Squared U.S., he was the Executive Producer of GZERO World with Ian Bremmer on PBS, Senior Producer for Ali Velshi at CNN, and Supervising Producer for All Things Considered on NPR. He was formerly based in Havana, Cuba, and is the author of the 2018 St. Martin's Press publication This is Cuba: An American Journalist Under Castro's Shadow. A former member of the Overseas Press Club, he is also a professor at the Walter Cronkite School of Journalism & Mass Communication at Arizona State University.
"We are delighted to have David step into this newly created role, focused on scaling our editorial strategy across platforms," said Clea Conner, CEO of Intelligence Squared U.S. "As we pivot away from producing live in-person events to exploring new virtual formats, David's expertise with digital-first content will help guide the expansion of our offerings and audiences. Most of all, David brings a fair, balanced and rigorous journalistic sensibility to our team, informed by his extensive experience in the field and the studio."
"The free exchange of substantive ideas is a pillar of most any effective democracy," said Ariosto. "But in this hyper-polarized climate, that doesn't happen by itself. And so we're focused on expanding the ways in which meaningful expert debate can connect with audiences who are craving a deeper knowledge of the issues that affect them, especially in this time of pandemic."
Since its founding in 2006, Intelligence Squared U.S. has grown to be the most prominent debate series in the country, hosting over 180 nonpartisan debates, podcasts, radio and television shows across political and cultural subjects, while promoting civil discourse in an increasingly partisan era. During the ongoing pandemic, the organization developed a new virtual debate format and launched a television show called "That's Debatable" in partnership with Bloomberg TV. Their work has been lauded as a model for how to hold substantive virtual exchanges by the likes of Politico and Quartz.Adweek just awarded Intelligence Squared U.S. "Best Podcast Event," building on a year that has also seen the organization win multiple W3 and Telly Awards.
ABOUT INTELLIGENCE SQUARED U.S.
A non-partisan, non-profit organization, Intelligence Squared U.S. was founded to address a fundamental problem in America: the extreme polarization of our nation and our politics. Their mission is to restore critical thinking, facts, reason, and civility to American public discourse. The award-winning series reaches millions of viewers and listeners through multi-platform distribution, including public radio, podcasts, live streaming, newsletters, interactive digital content, and on-demand apps including Roku and Apple TV. With over 180 debates and counting alongside a growing slate of podcasts and videos, Intelligence Squared U.S. has encouraged the public to "think twice" on a wide range of provocative topics. Author and ABC News correspondent John Donvan has hosted Intelligence Squared U.S. since 2008.
Go here for photos, links and more info: http://shorefire.com/client/intelligence-squared-us