Introducing Aimi+: The Platform Pioneering the Use of Artificial Intelligence to Empower Artists and Transform the Creation, Consumption & Monetization of Music
New Version of Mobile App Features Endless, Personalized & Exclusive Listening Experiences from Appleblim, Black Loops, Cassy, Catz 'n Dogz, Cosmin TRG, Dense & Pika, East End Dubs, Fred P, Hammer, Hodge, Huerta, Ian Pooley, Jimpster, Marco Passarani, Mark Hawkins, Peverelist, Portable, Roska, Sei A, Shanti Celeste, Space Dimension Controller & Tensnake, Plus Dozens More Coming Soon
Free Access to Aimi+ Now Available Through Artist Invites: LEARN MORE
Today, Aimi introduces the most innovative, interactive and industry-shaping version of its AI-powered music platform to date, unveiling exclusive Experiences designed by dozens of DJs and producers who are eager to bridge the divide between art and artificial intelligence. For a limited period, users can now access Aimi's premium service, Aimi+, for free through direct invites from the first wave of artist partners announced today. Once the Aimi app is downloaded onto a mobile device and the new Aimi+ interface is engaged, fans simply select an artist to begin an endless listening experience. Featuring entirely unheard and unreleased music, each artist's Aimi+ Experience will change whenever the fan presses play, taking users on a constantly-evolving journey that reanimates with the spontaneity of a live performance.
Experiences from Appleblim, Black Loops, Cassy, Catz 'n Dogz, Cosmin TRG, Dense & Pika, East End Dubs, Fred P, Hammer, Hodge, Huerta, Ian Pooley, Jimpster, Marco Passarani, Mark Hawkins, Peverelist, Portable, Roska, Sei A, Shanti Celeste, Space Dimension Controller and Tensnake are now available on Aimi+. In the coming weeks Âme, Big Miz, Cinthie, D'Bridge, Dauwd, Dam Swindle, DJ Boring, DJ Haus, Gene On Earth, Haider, Joseph Ashworth, Komon, Man Power, Max Cooper, Nachtbraker, Scuba, Shadow Child, Skream, Soul Clap, Steffi, Steve Spacek, Theo Kottis, Tracey and more tastemaking artists from the underground and mainstream will all launch original Aimi+ Experiences and invite fans to join the platform.
Learn more about Aimi+ here:
"When an artist hears their music being rearranged in real time by Aimi, it never fails to put a smile on their face. The artists collaborating with Aimi are doing so because they love the results but also because Aimi totally respects their aesthetic and musical DNA." says Aimi Head of A&R Will Saul, whose roles as A&R at Sony Music and !K7, founder of Aus Music and Simple Records, curator of the hallowed DJ Kicks series, and an artist in his own right have put him at the cutting edge of electronic music's past 20 years.
Defying the limitations of recorded music, every sound heard on Aimi is generated on the spot, produced, mixed and mastered through a collaboration between the artist and AI. Aimi and its team of in-house musicians built the platform's artificial intelligence by deconstructing thousands of hours of music and consulting with a myriad of professional DJs and producers to develop a deep understanding of rhythm and pitch. When artists use Aimi, the technology allows them to transform minutes worth of basic audio loops, raw stems and unfinished songs into infinite compositions that move beyond the confines of static albums and singles, presenting the work the way that electronic music is meant to be experienced. Designed to amplify the human element of music and not replace it, Aimi's proprietary AI software works within creative parameters configured by the artist. The AI combines loops into a continuous mix that stays true to the artist's ideas and intentions, while transitioning to the response of fans (via "Thumbs Up" and "Thumbs Down" metrics).
Aimi President & CEO Edward Balassanian says, "When we launched Aimi over a year ago, we set out to change the way we consume music, moving away from listening to songs to truly experiencing music. We've now taken the next step in not only changing the way we experience music, but also empowering artists with a new medium to express their creativity and to engage with their fans."
In addition to maximizing creative time, Aimi not only enables artists to cultivate responsive relationships with fans who can react to and reimagine the music in real time, but combat the fatigue faced when listeners hear the same tracks on repeat, showcase their music like never before, and monetize work that would have otherwise gone uncompensated. Through direct investments from Aimi and royalties administered through blockchain technology and smart contracts that ensure complete transparency, artists will collect revenue on their Aimi+ Experiences, establishing a new economy that empowers creators to earn money on material that never needs to be considered finished by traditional industry standards.
Following the invite-only phase that will further expand this summer, Aimi+ will shift to a paid model with a monthly subscription fee, while continuing to offer a free tier including multiple experiences of endless, uninterrupted and adaptable modes of music that range from ambient meditations to high intensity dance grooves.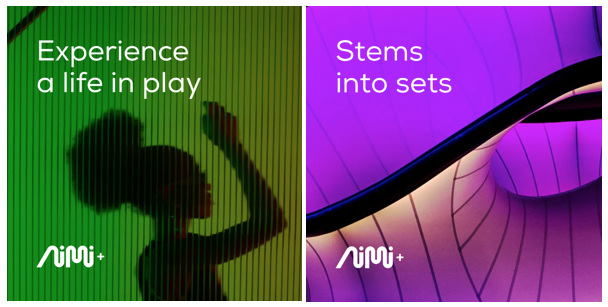 About Aimi
Aimi is a revolutionary breakthrough in generative music that will fundamentally change the way the art form is created, consumed and ultimately monetized. The platform delivers endless, immersive compositions that are crafted by artists, powered by artificial intelligence and molded by the mood of each individual user. For fans of electronic music, Aimi offers a new form of listening - one that is adaptable and ever-evolving.
About Edward Balassanian
With more than 30 years of experience in the technology industry, Edward Balassanian has founded and funded numerous startups ranging from operating systems to consumer packaged goods. He most recently founded Aimi, the groundbreaking new music platform that allows fans to enjoy immersive listening experiences, while providing artists a new medium to create and monetize AI-powered music. In addition to Aimi, Edward has founded startups including BeComm Corporation, a pioneer in building operating systems for digital devices, Endanik - an IP centric incubator - Vital Juice and Strings Inc, among others. A graduate of the University of Washington with Distinction in Computer Science, Edward started his career at Microsoft where he worked from 1990-1995. He is the named inventor on over 80 patents in technologies ranging from gesture interfaces, networking, distributed processing, and digital music synthesis.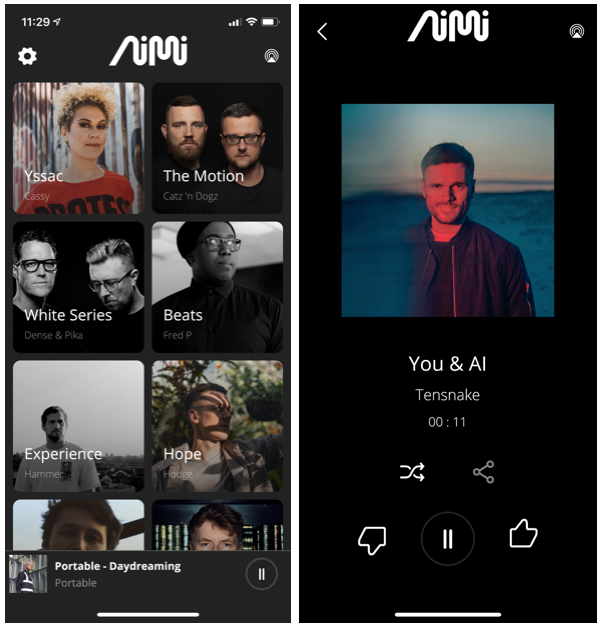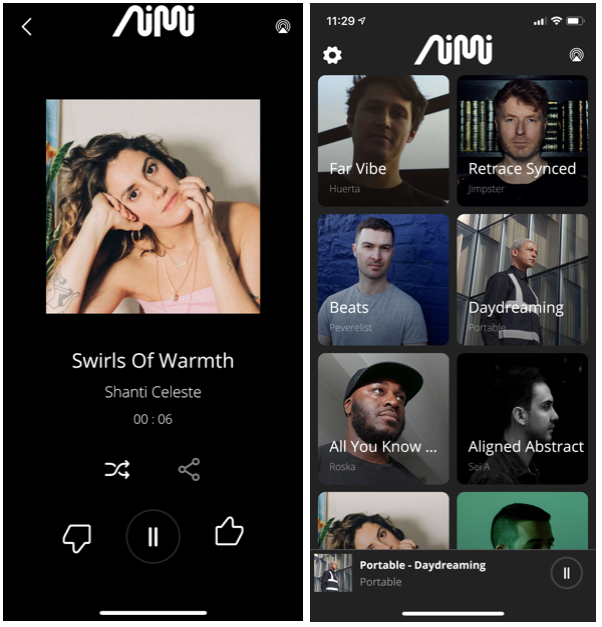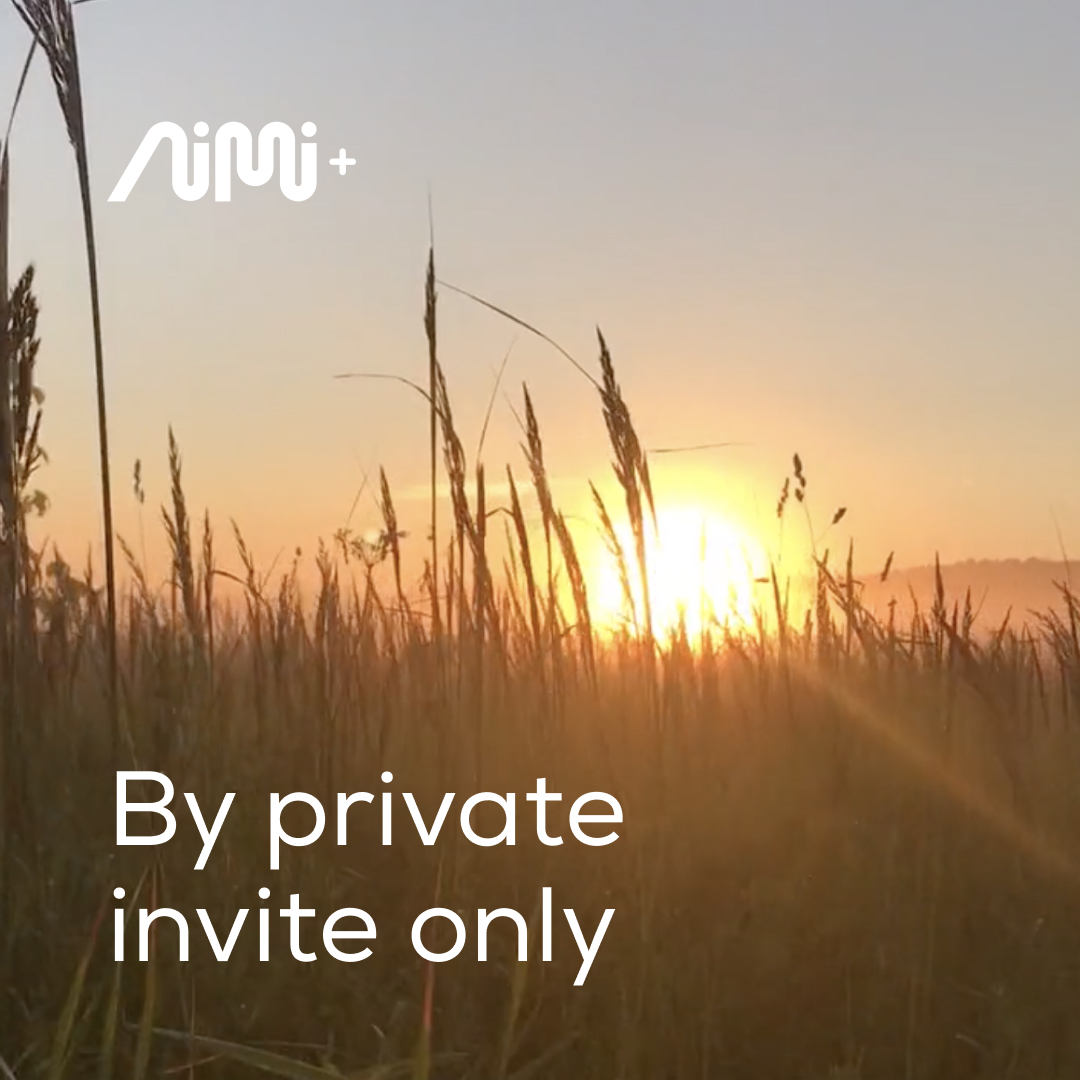 Follow Aimi