Jacob Collier Dazzles This Fall With Key Appearances & Collaborations
In the midst of working on the 4th volume of his 3x GRAMMY-winning Djesseproject, Jacob Collier continues to dazzle fans and artists alike this fall with a series of key collaborations and appearances.
Collier's collaborative relationship with Chris Martin and Coldplay continues. Collier is a featured performer and writer on Coldplay's newest album on the song "Human Heart." He also performed it with Chris Martin on The Late Late Show with James Corden, marking Collier's second appearance on the show in 2021. Watch "Human Heart" here. Collier also sings on Coldplay's "My Universe" featuring BTS, which debuted at #1 on the Billboard Hot 100 the first week of October.
Other collaborative highlights in 2021 include SZA's chart-topping "Good Days," which Collier co-wrote and sings on, as well as Kehlani's new single "Altar," which he co-wrote and sings on as well. Collier also sings backing vocals with Chris Martin on "roses in the rain" from Christina Perri's forthcoming album. Today a new song featuring Collier from Lizzy McAlpine was released as well - listen to "erase me" here.
Collier was also featured in the October issue of Harpers Bazaar, a 2-page spread with the headline "No Genre Can Contain Jacob Collier."
In September Collier hosted his own set with several guest musicians at the Life Is Beautiful festival in Las Vegas, surprising an audience of tens of thousands with a special guest appearance from T-Pain. He also played Porter Robinson's Second Sky festival and performed at the Tribeca Film Festival in June.
In March, Collier took home his fifth GRAMMY Award for Best Arrangement ("He Won't Hold You" feat. Rapsody, from his album Djesse Vol. 3), making history as the first British artist to win a GRAMMY Award for each of his first four albums (In My Room, Djesse Vol. 1, Vol. 2 and Vol. 3). Collier entered the GRAMMYs with nominations for Album Of The Year and Best R&B Performance, he presented an award on the telecast, and is a seven-time nominee overall.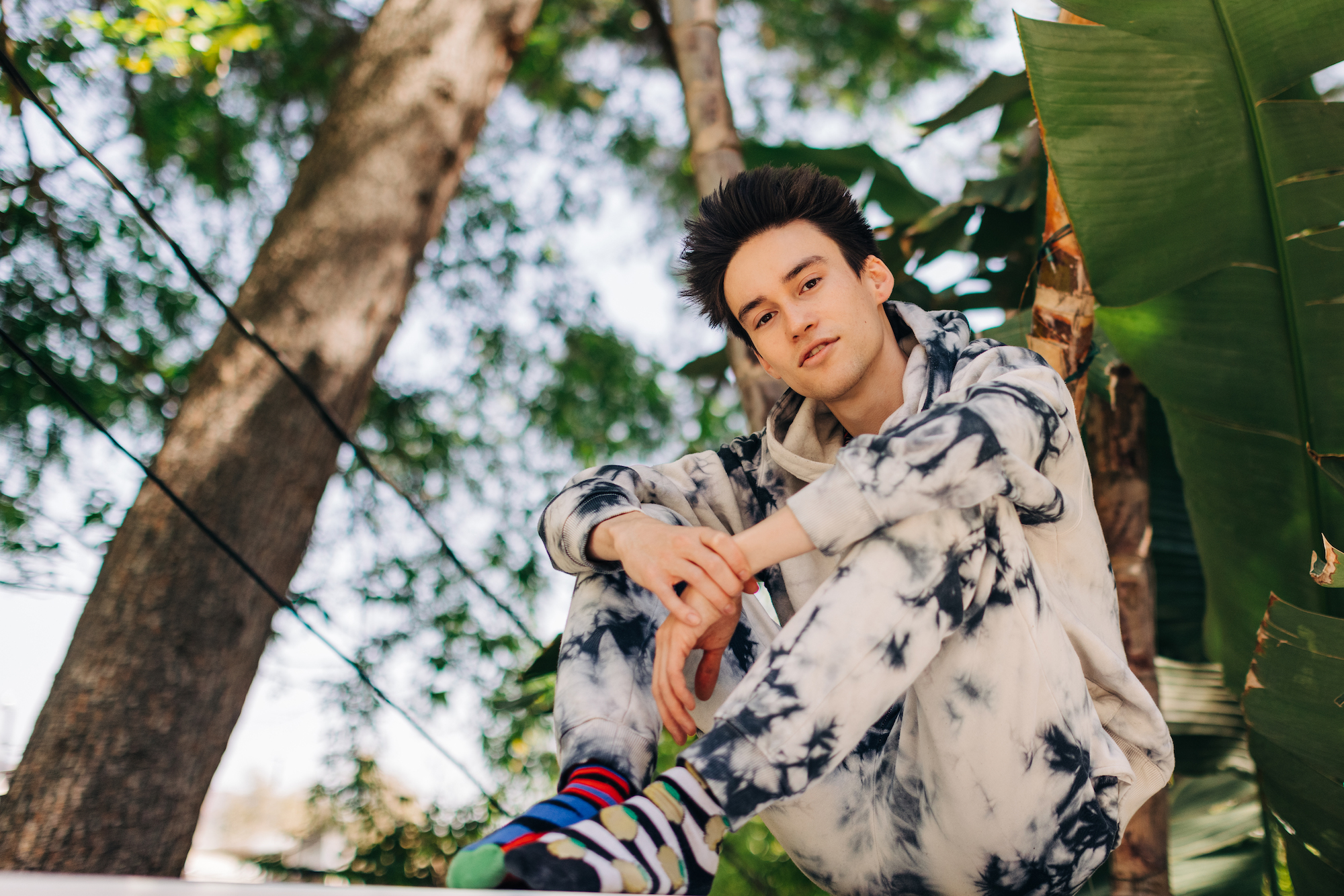 Photos by Betsy Newman