Jacob Collier and dodie Reimagine "Here Comes The Sun": Listen To/Watch the Video
Djesse - Volume 2 Out June 28th on Geffen/Decca
VIDEO: https://youtu.be/dXf1nUVdVuM
AUDIO: https://jacobcollier.lnk.to/HereComesTheSun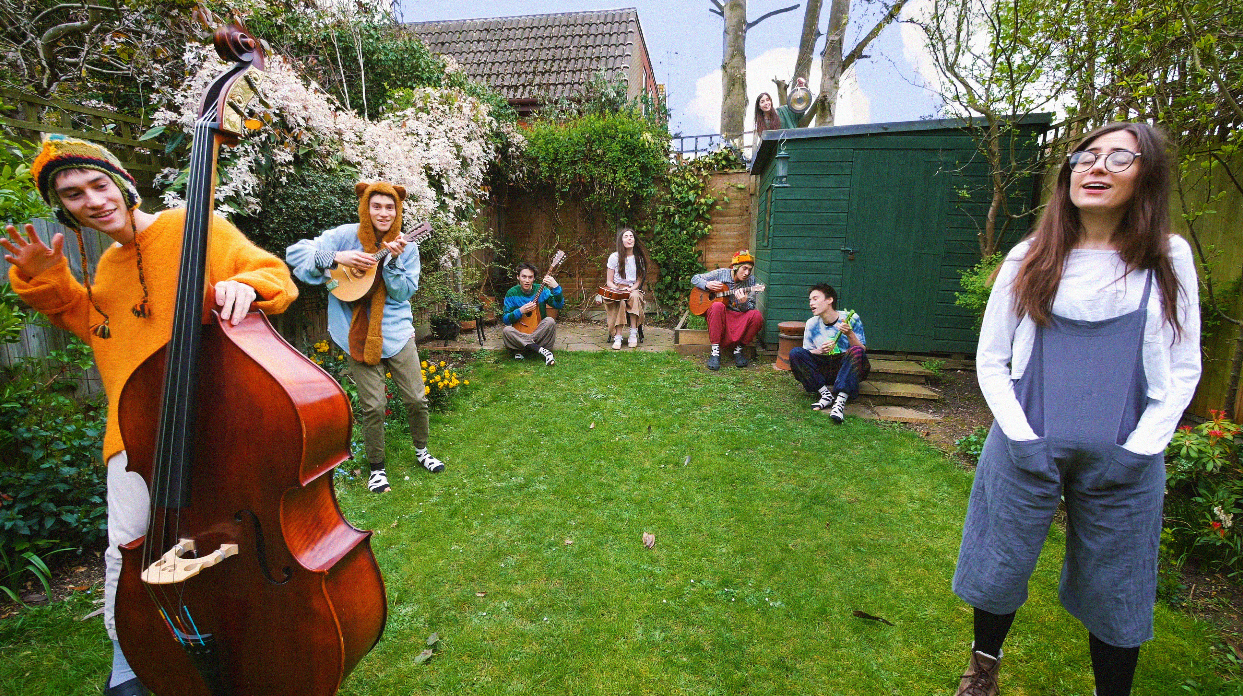 Jacob Collier and dodie have joined forces for a dazzling and surprising version of The Beatles' "Here Comes The Sun," released today and featured on Collier's forthcoming Djesse – Volume 2 out June 28 (Hajanga Records in exclusive license to Decca/Geffen). Djesse is a wildly ambitious project of 40+ songs that Collier is unveiling over 4 volumes of new music over the next several months. Djesse – Volume 1 was released in December.
The video for "Here Comes The Sun" was a completely DIY affair; directed, edited and filmed by Jacob and dodie themselves in North London. Watch the video here: https://youtu.be/dXf1nUVdVuM
And listen here: https://jacobcollier.lnk.to/HereComesTheSun
Jacob and dodie are kindred spirits – both young U.K. musicians and songwriters that exploded on YouTube, millions of fans coming into their singular musical world.
Djesse – Volume 2 finds Jacob continuing his thrilling exploration of any and all sonic arrangements, here focusing on the intimacy and closeness of acoustic music. It will feature a number of collaborators including dodie and Lianne La Havas, Oumou Sangaré, MARO, Sam Amidon, Kathryn Tickell, Becca Stevens with more to be announced.
Collier recently announced Djesse – Volume 2 with a new original called "Make Me Cry," in the form of an immersive 360-degree virtual reality video. Watch "Make Me Cry" here: https://youtu.be/6M1oopfKnLw
Jacob recorded the majority of Djesse - Volume 2 in his home studio/childhood bedroom in London – performing, producing, engineering, and composing everything himself.
Jacob released Djesse – Volume 1 in December to raves, an NPR All Things Considered interview segment, a performance on the popular public radio show Live From Here, inclusion on the New York Times Playlist and more. He filmed a video series for Genius, performed at the Spotify Secret Genius Awards and scored a series of commercials for Volkswagen that continue to air on TV.
Tour Dates
May 15 – Philadelphia, PA – Theatre of the Living Arts
May 16 – Washington, DC – Howard Theater
June 20 – Denver, CO – Summit Music Hall
June 21 – Aspen, CO – Jazz Aspen Snowmass
June 23 – Toronto, CA - Opera House
June 26 – Portland, OR - Wonder Ballroom
June 27 – Seattle, WA – Showbox
June 28 – Victoria, CA – Victoria JazzFest / Royal Theatre
June 30 – Vancouver, CA – Vancouver Jazz Festival
July 2 – Montreal, QC – Montreal Jazz Festival
July 5 – Kongsberg, Norway – Kongsberg Jazz Festival
July 7 – Sofia, Bulgaria – A to Jazz Festival
July 9 – Montreux, Switzerland – Montreux Jazz Festival
July 13 – London, UK – OnBlackheath
July 14 – Rotterdam, Netherlands – North Sea Jazz Festival
July 16 – Cascais, Portugal – CoolJazz Festival
July 18 – Istanbul, Turkey – Istanbul Jazz Festival
July 24 – Šibenik, Croatia – St. Michael's Fortress
Aug 30 – Southbank, Australia – Melbourne Recital Centre
Aug 31 - Southbank, Australia – Melbourne Recital Centre
Sept 2 – Auckland, New Zealand – Powerstation
Sept 4 – Wellington, New Zealand – The Opera House
Sept 6 – South Brisbane, Australia – Brisbane Festival
Sept 7 – Sydney, Australia – Sydney Opera House
Follow Jacob Collier