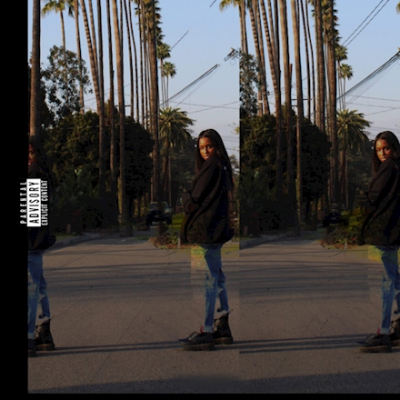 Emerging R&B Futurist Jae Stephens Releases Sultry Satire "hate L.A."
Self-Produced EP 'f**k it i'll do it myself' Out October 23
(New York, NY): Today, R&B's "next crossover star" (HotNewHipHop) Jae Stephensstakes her claim as a West Coast export with witty new track "hate L.A." The satirical and slow-moving track pokes fun at LA-transplants who aren't cut out for the City of Angels over a chant-like beat. "Pack your s**t and f**king move away / If you really hate L.A.", she calls out while flexing her effortlessly soulful vocals.
"Hate LA was written about that mindset I feel many people have when they first move to Los Angeles - there's often so much negativity around how "fake" the city is when most people don't even realize that they themselves are part of the problem," Jae reflects. "I wrote the song once I was able to step back and realize how amazing it is to be here working towards a dream, and how some situations really are all about how you choose to look at them."
Listen/share "Hate LA" here: https://jaestephens.lnk.to/hatela
The latest track is off her forthcoming self-produced EP 'f**k it i'll do it myself' out October 23rd.
Jae Stephens' first release of 2019 was single "got it like that", but she truly broke into the scene with "seductive ode" (The FADER) "24K". At only 21, Jae's willingness to be independent and craft clever, slow-burning songs has already made her one of the most exciting new voices coming out of R&B. Her music has garnered praise from Beats 1, Radio 1, 1XTRA, Pigeons, Complex, Fader, Highsnobiety & Noisey.
Listen to self-empowerment anthem "got it like that" via NYLON: https://nylon.com/jae-stephens-got-it-premiere
MORE ABOUT JAE STEPHENS:
Throughout the last few years, Jae's become an in-demand writer for other artists, spending considerable time in the studio with top and Grammy-award winning producers like Hit- Boy (Travis Scott, Beyonce), Rahki (Kendrick Lamar), Brasstracks (Chance The Rapper), J White (Cardi B), Digi (Kendrick Lamar, Schoolboy Q), Julio Bashmore (Dirty Bird Records) and Cadenza (Sean Paul, Lily Allen).
Jae gained momentum by sharing her music on Tumblr and quickly moved to LA to pursue a career as a singer-songwriter. Drawing inspiration from old school r&b artists and gospel artists - Monica, Brandy, and Yolanda Adams - that her parents introduced her to as a child, Jae's own music has expanded widely into an explosion of pop and alternative r&b with subtle electronic influences. Having spent substantial time in the UK, working with Bruno Major for their collaborative track "Every Time," and other London-based producers, Jae was attracted to British production styles that felt relaxed and low pressure. She felt encouraged to try several different avenues for her music as opposed to being pushed to get it right every time - significantly impacting her voice as a new artist and rising star. Jae's recently transitioned into producing all of her own records in order to achieve a truer, more cohesive and original sound.