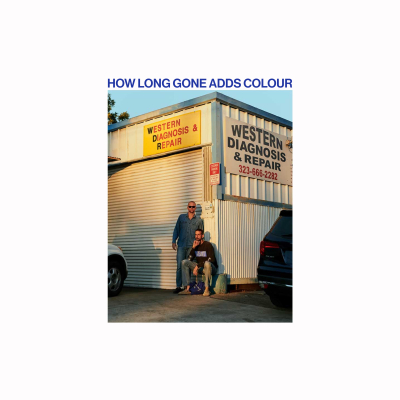 Jagjaguwar Announces Adds Colour, Debut Album From Bicoastal Elite Podcast How Long Gone
Out December 17th, Exclusively on CD:
Hosts Chris Black & Jason Stewart Cast Their Critical Acumen On Essential Music From Angel Olsen, Bon Iver, Dinosaur Jr., Moses Sumney, Sharon Van Etten & More of Their New Labelmates
Today, Jagjaguwar announces Adds Colour, the debut album from the first podcast that has ever been signed to the venerated record label: How Long Gone. Out December 17th and available exclusively as a double CD - lavishly packaged in a classic, chubby jewel case - the 80-minute conversation finds How Long Gone hosts Chris Black and Jason Stewart casting their critical acumen and color commentary upon choice cuts from Angel Olsen, Bon Iver, Dinosaur Jr., Molly Lewis, Moses Sumney, Sharon Van Etten and more of their fellow Jagjaguwar family.
"How Long Gone's Chris Black and Jason Stewart are creative athletes and capital-A Artists of the cultural critique," says Eric Deines, Jagjaguwar's Director of A&R. "Somehow, the artists all make it through the How Long Gauntlet relatively unscathed. It's a rather tasty light roast that'll warm your heart's cockles." Find the full list of Adds Colour's featured songs below.
Pre-Order Adds Colour Here:
https://jagjag.co/how-long-gone-adds-colour
Since announcing their partnership with Jagjaguwar this past summer, a first-of-its-kind signing, Chris Black and Jason Stewart have sold out venues like Bowery Ballroom on a national fall tour. With the release of Adds Colour, the two old friends and podcast professionals will further widen How Long Gone's bi-coastal world. Black and Stewart say:
"As the only podcast with a record deal, adding our important and timely commentary to these Jagjaguwar classics feels like the right way to celebrate our label's 25 illustrious years in the music business."
From a Twitter joke to a pandemic-era project that quickly generated hundreds of thousands of monthly listeners, How Long Gone has become "a staple for many media insiders, culture makers, very online people and even your average 'bro' - making it a clubhouse for the chattering classes," explains The New York Times. Read the recent profile here.
Over more than 260 episodes, How Long Gone has hosted interviews with Jagjaguwar artists and members of the extended Secretly family, including Unknown Mortal Orchestra, Faye Webster, Japanese Breakfast, Kevin Morby and Phoebe Bridgers. Arriving amidst Jagjaguwar's 25th Anniversary, Adds Colour encapsulates and expands the ethos of multi-medium JAG25 albums such as Sentimental Noise, Join The Ritual, This is a Mindfulness Drill and Dilate Your Heart, celebrating the label's rich history while paving the way for a freshly imagined future, full of brand new communities and collaborators.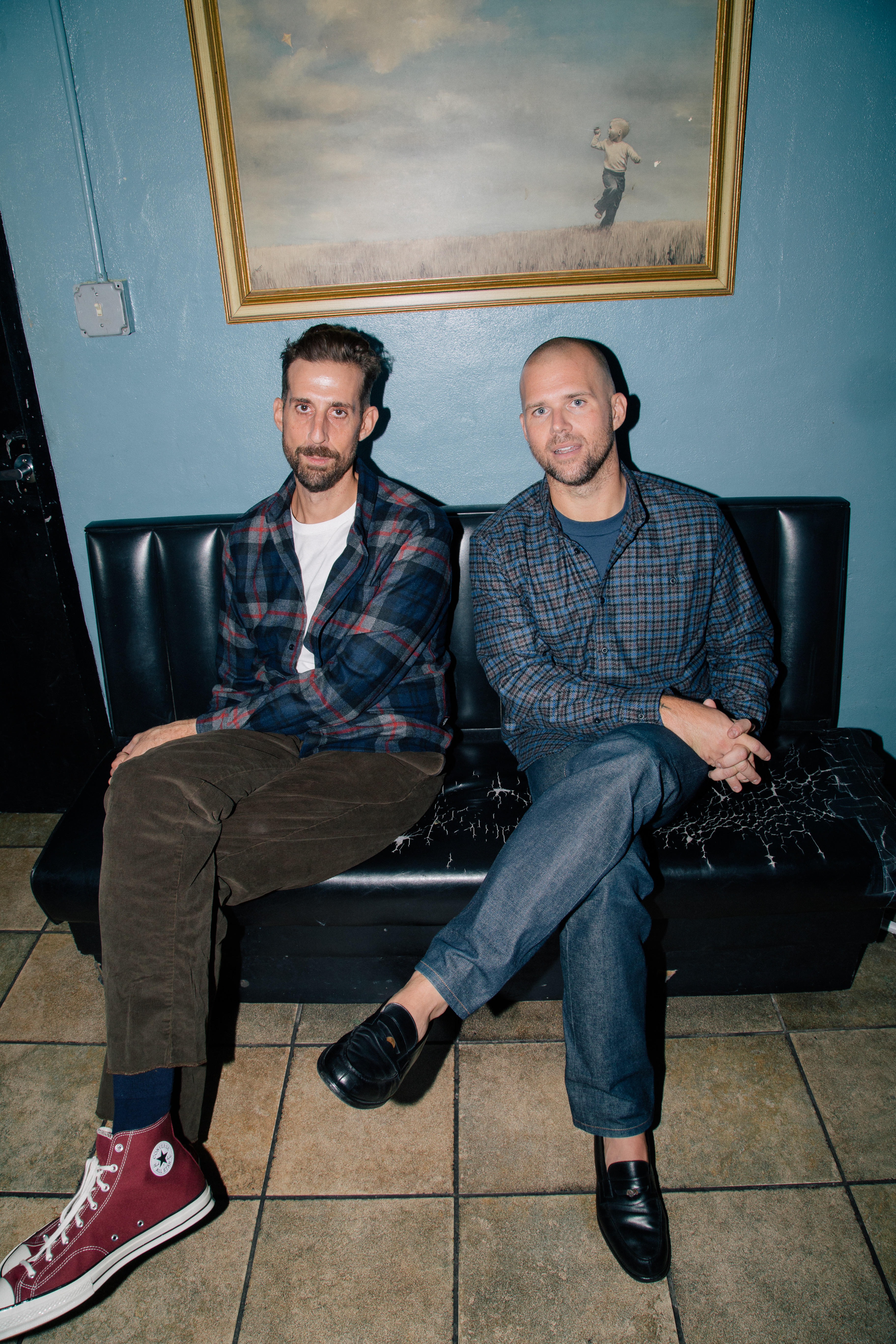 Jason Stewart & Chris Black, Photo by Cobey Arner
The Music of Adds Colour
Angel Olsen & Sharon Van Etten - Like I Used To
Cut Worms - I Wont Get it Right
Bon Iver - Beth/Rest
Angel Olsen - Those Were The Days
Preoccupations - Death
Molly Lewis - The Forgotten Edge
Ryan Hemsworth - Mountain Access
Dinosaur Jr. - I Ran Away
Moses Sumney - Cut Me
Nap Eyes - Mark Zuckerberg
Small Black - Boys Life
Follow How Long Gone