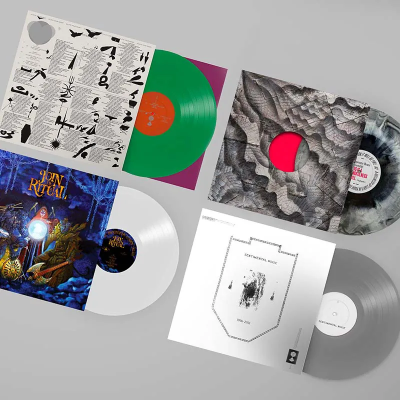 Jagjaguwar Completes Cycle of 25th Anniversary Albums, Art & Creative Collaborations
Experience The Full Sequence with Dilate Your Heart, This is a Mindfulness Drill, Join The Ritual & Final Installment Sentimental Noise, Out Now
Explore Further in Lonnie Holley's Mindfulness Drill Mini-Doc, Unveiled Today: WATCH
Today, with the release of Sentimental Noise, Jagjaguwar completes the quarterly cycle of albums, art and creative endeavors conceived in celebration of its 25th Anniversary. Throughout 2021, the series has honored the guiding pillars of community and collaboration, each installment resurrecting a mantra from the record label's past in order to build brand new worlds that meld the past, present and future. The 17 songs of Sentimental Noise provide a soundtrack for self-discovery, unearthing music from some of Jagjaguwar's earliest friends, local legends and formative discoveries, from the noise mongers of Bevel, Drunk, Oneida, Tammar, Wilderness and Wold/Fauchion, to Jenny Hval, Tim Darcy, and Atsushi Miura, the man who first allowed Jagjaguwar founder Darius Van Arman to book shows in the basement of his sushi restaurant in Charlottesville, VA.
Listen to Sentimental Noise HERE, which is accompanied by a 200-page publication created with visual artist Nina Hartmann. Equal parts oral history, poetry journal and black metal zine, Sentimental Noise, Issue #001 recalls Jagjaguwar's early days as a cassette compilation and haphazardly made booklet, while combining poems from David Berman, Robert Creeley and Sharon Van Etten with tribute pieces, imagery, inside jokes, heartfelt love letters and more that spans the label's past quarter century.
Order the limited edition Sentimental Noise bundle HERE, including a cassette of the previously unreleased Wilderness album, Future Seats, or Wold/Fauchion's Dialect of the Archons.
Jagjaguwar will continue to unveil additional JAG25 creations through the end of the year and beyond, such as the historic, debut album from podcast How Long Gone, Adds Colour (out Dec 17th), as well as a special mini-doc from Lonnie Holley that premiered this morning.
In Lonnie Holley's Mindfulness Drill Mini-Doc, the visionary Jagjaguwar artist and musician is seen in the Elaine de Kooning House, developing the series of paintings featured in the music video for "A Fullness Of Light In Your Soul" (feat. Perfume Genius), a standout single from the second chapter of Jag Quarterly, This is a Mindfulness Drill.
Watch Lonnie Holley's Mindfulness Drill Mini-Doc here:
Each edition of Jag Quarterly has arrived with its own action and energy, uniquely concocted yet interconnected through the themes of collaboration and community. On the inaugural Dilate Your Heart - a welcome invitation to new faces, concepts, fears and gratitude - the transcendent poetry of Ross Gay was complemented by new compositions from Bon Iver, Mary Lattimore, Angel Bat Dawid, Gia Margaret and Sam Gendel, plus visuals by Eric Timothy Carlson and a signature Sonoma Valley pinot noir bottled by Una Lou Wine Co.
On This is a Mindfulness Drill, Hypnotic Brass Ensemble delivered a full reimagination of Richard Youngs' 1998 album, Sapphie, with vocal performances from Moses Sumney, Perfume Genius and Sharon Van Etten, an ambient Meditation Version by Emily A. Sprague, and guided deep listening experiences created in partnership with mindfulness platform Open, all in an effort to remain relentlessly present, like a lonely traveler in a foreign country.
The third installment, Join The Ritual, nodded to Jagjaguwar's roots in Dungeons & Dragons, and the idea of ritual as a conjoining practice. Paying homage to the music that originally captured the imaginations of founder Darius Van Arman and partner Chris Swanson, Jagjaguwar artists, alumni and friends like Angel Olsen, Bruce Hornsby, Cut Worms, Jamila Woods, Nap Eyes, Okay Kaya, S. Carey, Spencer Krug, They Hate Change and more covered the songs of Smog, Dinosaur Jr., Tracy Chapman, Built to Spill, R.E.M., Low, Stereolab and others. With the album came a limited edition blend of coffee with Tinker Coffee Co.
Revisit more from Jagjaguwar's 25th Anniversary in the ongoing, online XagXaguVar Zine, and order each title of Jag Quarterly here: https://www.secretlystore.com/store/jag25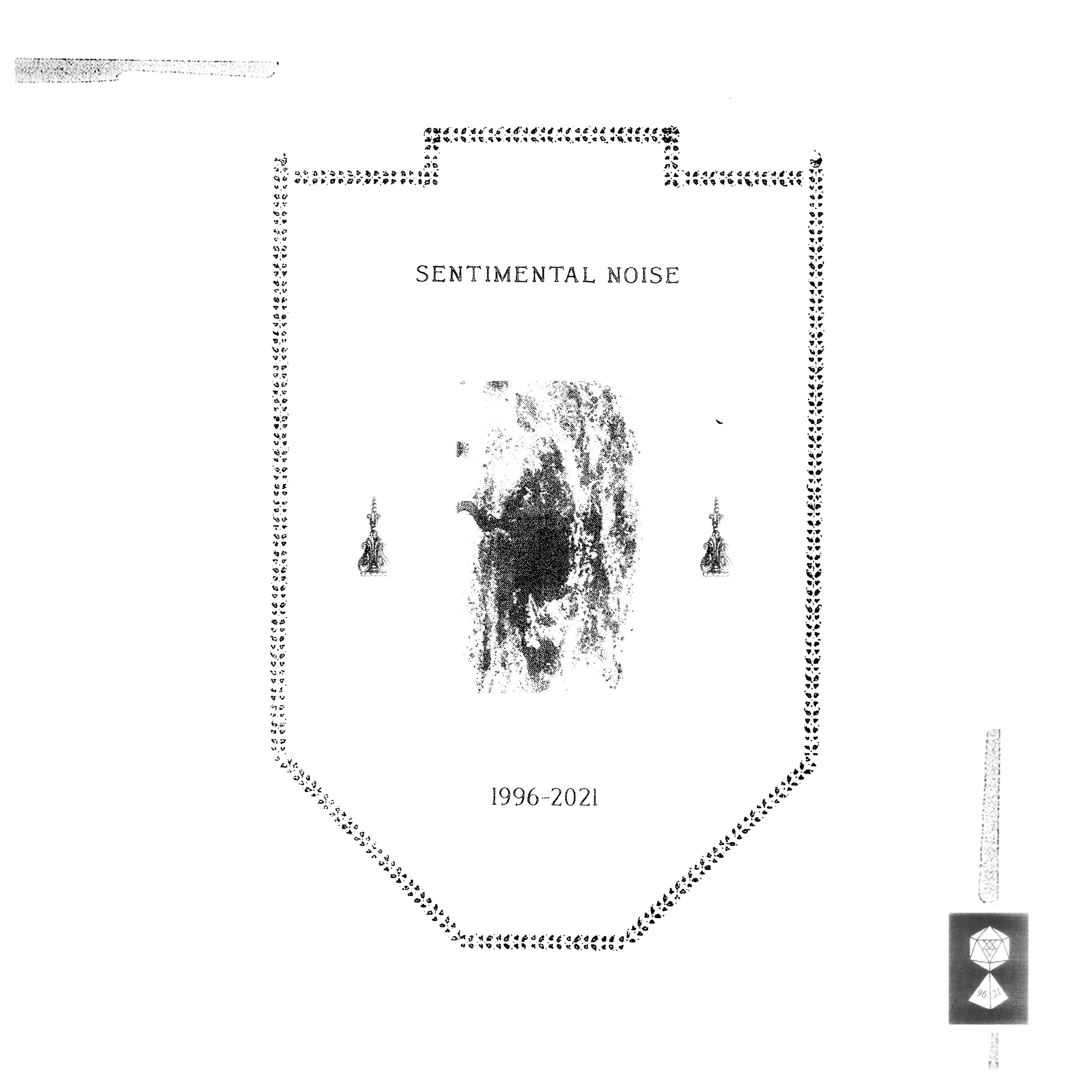 >
Sentimental Noise Cover Art
Sentimental Noise Tracklist
Atsushi Miura - I Love You (Live At Tokyo Rose)
Jenny Hval - The Cool, Cool River
Wilderness - Night Sky
Oneida - Smokes
Tim Darcy - Unprecision
Blacks' Myths - Free Man
Drunk - Waltz As Antidote
Tammar - All's Well That Ends
Briana Marela - Forever Broken Hearted
Zodiac Lovers - Why You Hang Around
Some Nerve - Tvil
Wilderness - Tomorrow
Bevel - Blue Umbrella
Manishevitz - All Mellow People
Spokane - Useless Things Are Best
Wold/Fauchion - Beryl Blade Reddening
Atsushi Miura - I Hate Charlottesville
Follow Jagjaguwar
For more information, contact Matt Hanks or Greg Jakubik at Shore Fire Media,
(718) 522-7171