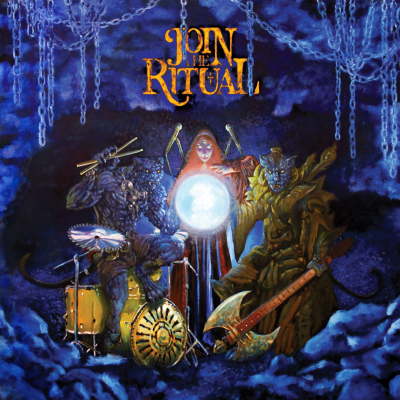 Join The Ritual: New Album Features Angel Olsen, Bruce Hornsby, Cut Worms, Jamila Woods, Nap Eyes, Okay Kaya, S. Carey, Spencer Krug, They Hate Change & More Reimagining Smog, Dinosaur Jr., Tracy Chapman, Built to Spill, R.E.M., Low, Stereolab & Many Others
Out Now in Honor of Jagjaguwar's 25th Anniversary; Signature Join The Ritual Blend of Ethiopian Coffee Available via Tinker Coffee Co.
Head to Reddit's r/IndieHeads for AMA with Secretly Group Founding Partners Darius Van Arman & Chris Swanson, Today at 1pm ET
Join The Ritual
Art by Eric Yahnker
On brand new album Join The Ritual, Jagjaguwar invites listeners to hear Angel Olsen, Bruce Hornsby, Cut Worms, Jamila Woods, Nap Eyes, Okay Kaya, Pink Mountaintops, S. Carey, Spencer Krug, The Besnard Lakes and They Hate Change reimagine the songs of Smog, Dinosaur Jr., Tracy Chapman, Built to Spill, R.E.M., Low, Stereolab and more who originally inspired the influential record label into existence. Out today as part of Jagjaguwar's year-long cycle of 25th Anniversary celebrations, the compilation of covers was curated to honor the music and independent institutions (i.e. Drag City, Kill Rock Stars, Too Pure, Touch & Go) that led Jagjaguwar founder Darius Van Arman and partner Chris Swanson to start their own label. With artwork that nods to the company's roots in Dungeons & Dragons, each track features Jagjaguwar artists, alumni or close friends paying homage to the origins of its past quarter-century.
Listen to Join The Ritual Here:
https://jagjag.co/join-the-ritual
Order Join The Ritual on glowing orb vinyl HERE, and pre-order a limited edition bag of Join The Ritual coffee HERE. In partnership with Indianapolis-based roaster Tinker Coffee, Jagjaguwar has produced a special Ethiopian blend of beans to celebrate the label's 25th Anniversary and the most sacred of daily rituals: morning coffee. The packaging was designed by Michael Brennan, featuring images by artist Eric Timothy Carlson (Bon Iver's 22, A Million and i,i), and is available in 12oz and 5lb bags.
Ask Darius Van Arman and Chris Swanson about Join The Ritual and Jagjaguwar's 25th Anniversary in the Reddit AMA they are hosting today, beginning at 1pm ET on r/IndieHeads.
Join The Ritual is the third of four unique albums conceived for Jagjaguwar's 25th Anniversary series, Jag Quarterly. While the word "Jagjaguwar" stems from a Dungeons & Dragons name generator, each edition of Jag Quarterly is titled by a mantra of the label's past. From forming a powerful fusion with Bloomington-based record company Secretly Canadian in the late 1990s, to cultivating communities with superhuman artists and their most treasured collaborators, Jagjaguwar has grown through the belief in ritual as a conjoining practice.
Join The Ritual follows previous Jag Quarterly endeavors This is a Mindfulness Drill, which united Hypnotic Brass Ensemble, Moses Sumney, Perfume Genius, Sharon Van Etten and Emily A. Sprague in a full-length tribute to Richard Youngs' Sapphie, and the inaugural Dilate Your Heart, showcasing the poetry of Bloomington's Ross Gay alongside new music from Bon Iver, Mary Lattimore, Angel Bat Dawid, Gia Margaret and Sam Gendel.
Details on the fourth installment, Sentimental Noise, will be revealed soon. Follow along and discover more Jagjaguwar history in the XagXaguVar zine.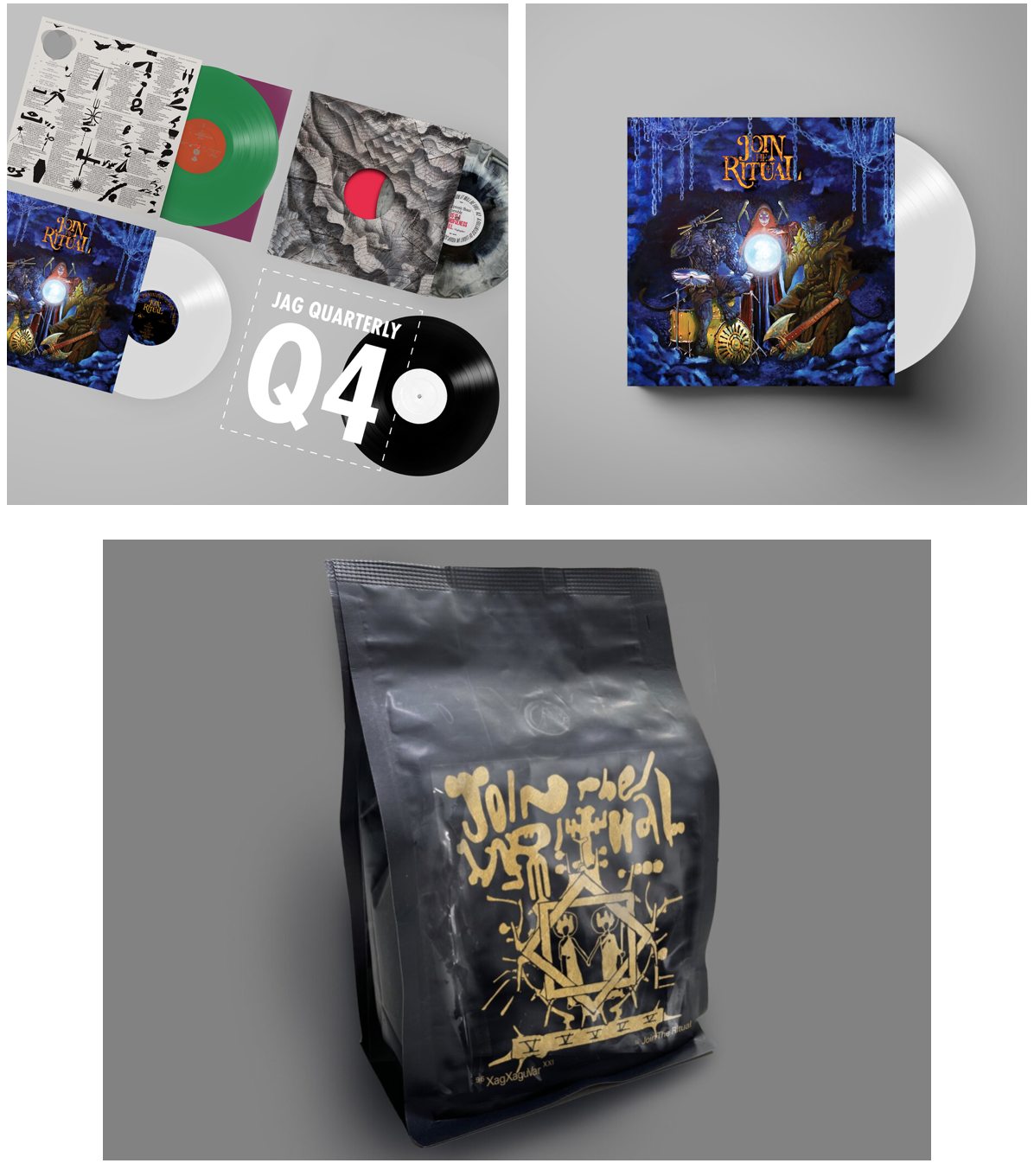 Join The Ritual Tracklist
Spencer Krug - "Red Dress" (Jad Fair)
The Besnard Lakes - "Good Morning, Captain" (Slint)
They Hate Change - "The Seeming and The Meaning" (Stereolab)
Angel Olsen - "Cold Blooded Old Times" (Smog)
Bruce Hornsby - "Feel The Pain" (Dinosaur Jr.)
Jamila Woods - "Fast Car" (Tracy Chapman)
Nap Eyes - "Car" (Built to Spill)
S. Carey - "Weight of Water" (Low)
Pink Mountaintops - "The Concept" (Teenage Fanclub)
Cut Worms - "One For The Catholic Girls" (Simon Joyner)
Okay Kaya - "Nightswimming" (R.E.M.)