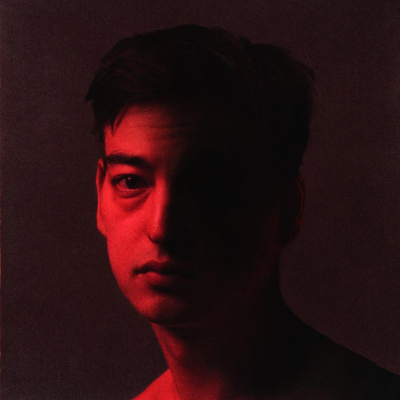 Joji's New Album Nectar Released Today On 88rising
"YOUR MAN" VIDEO OUT NOW – WATCH HERE
Today, Joji releases his highly anticipated second studio album, Nectar via 88rising and distributed by 12Tone Music. Alongside the Nectar release he has shared a new video for "Your Man," the final song from the new eighteen-track collection.
Listen: https://88rising.lnk.to/Nectar
Nectar arrives as the follow-up to Joji's RIAA Gold-certified full-length debut BALLADS 1, which topped the Billboard R&B / Hip-Hop Charts and has amassed 3.6B+ streams to date. The "first music superstar of his kind" (Office), Joji is back with a cinematic and contemplative work that he describes as having "a sense of urgency but calm." Across its expansive universe of visuals and music, Nectar explores what every living being is innately drawn to and the ends they'll go to reach it. The album lives in the in-between space where genres melt into each other — where downtempo R&B slides into invigorated pop, and alternative creeps into electronic. Executive produced and arranged by Joji, Nectar is his most ambitious project to date and an album that "far exceeds anything else we've heard thus far" (NYLON).
Nectar's four pre-release tracks have garnered over 850 million streams collectively to date, with #gimmelove gaining over 4.6 billion views on TikTok, and Joji earning his highest-ever debut on the Billboard Hot 100 for "Run" and making his national television debut on the Tonight Show with Jimmy Fallon.
Making Nectar's closing argument, "Your Man" is a falsetto-infused slow burner that depicts Joji's sensitivity with precision, before easing into a tranquil groove accentuated by steady synths at the song's midway point. The video for the track, directed by Jared Hogan – a frequent Joji collaborator who also directed videos for "SLOW DANCING IN THE DARK" and "Demons" – opens with a spacecraft spiraling towards earth, catapulting into a dramatic and expressive dance performance from a mysterious spaceman roaming a post-apocalyptic planet.
Known for his highly selective collaborations, Joji created Nectar's eighteen tracks with assists from a remarkable list of acknowledged icons and new trailblazers: Diplo, Lil Yachty, Yves Tumor, Omar Apollo, rei brown, and BENEE.
To celebrate Nectar's release, Joji recently debuted a new line of merchandise, which includes specially-printed t-shirts and hoodies as well as a limited edition pot of honey made in collaboration with Eli's Bee Company. Official merchandise and honey is only available on jojimusic.com.
Joji has also teamed up with Johnnie Walker to give fans 21+ the same highball cocktail experience from the "Daylight" music video at home with the launch of The Honeycomb Highball Cocktail Courier Kit. Inspired by the new album, this twist on a classic highball recipe features Johnnie Walker Black Label, a custom-engraved Joji x Johnnie Walker bar spoon along with Joji's very own honey which is included in the cocktail recipe.
ADVANCE PRAISE FOR JOJI'S NECTAR
"A shape-shifting best-seller" - NEWSWEEK
"Powerful vocals...highlights his growth as an artist" - COMPLEX
"Thumping earworms and atmospheric introspection...ushering in a new era" - UPROXX
"A dynamic encapsulation of desire" - TEEN VOGUE
"A true stunner...moves from frenetic to cinematic with startling ease" - E!
"Extraordinary range" - HYPEBEAST
"Sending fans into overdrive" - HIGHSNOBIETY
"About to blow our minds all over again" - HOT NEW HIP HOP
"Displays the artist's full breadth" - CLASH MAGAZINE
"A work of art and euphoria." - ONES TO WATCH
"Confronting some of life's harder, more existential questions" - TMRW
"Some serious fun and hit-making" - ALTERNATIVE PRESS
"His best to date" - NEEDLE DROP
NECTAR TRACKLIST
1. Ew
2. Modus
3. Tick Tock
4. Daylight (w/ Diplo)
5. Upgrade
6. Gimme Love
7. Run
8. Sanctuary
9. High Hopes (feat. Omar Apollo)
10. NITROUS
11. Pretty Boy (feat. Lil Yachty)
12. Normal People (feat. rei brown)
13. Afterthought (w/ BENEE)
14. Mr. Hollywood
15. 777
16. Reanimator (feat. Yves Tumor)
17. Like You Do
18. Your Man
ABOUT JOJI:
Joji is one of the most enthralling artists of the digital age and among the world's top independent artists with over 5 billion streams to date. The Japan-born singer, producer, and auteur has a total vision for his work, not just in the writing and producing of his music, but across artwork, videos, and live performances as well. It's a fully realized world that his fans can inhabit and explore—and see themselves in. "My music is not biographical," he says, but even still, the deep, heavily shaded emotions in his songs are genuine and they speak to anyone who has ever felt stuck on the outside looking in, who knows what it means to not belong. In 2019, Joji sold-out his North America tour within minutes and performed at some of the most coveted festivals across the world, including Reading & Leeds in the UK and Lollapalooza.
JOJI ON THE WEB:
https://shorefire.com/roster/joji
https://twitter.com/sushitrash
https://www.instagram.com/sushitrash/