Kandace Springs Shares New Single + Video "Solitude" In Tribute To Carmen McCrae
"Beautiful" (Wall Street Journal) New LP, The Women Who Raised Me, Out March 27 on Blue Note Records
Upcoming Four-Night Stand At The Jazz Standard In NYC Begins March 12
Today, Kandace Springs releases song and video "Solitude," the second single off her forthcoming album The Women Who Raised Me (Out March 27 on Blue Note Records). Carmen McCrae's great rendition of the Duke Ellington standard resonated deeply with Springs, and the song is given new life in Kandace's version. Featuring tenor saxophonist Chris Potter — her luscious vocals invoke a rainy day; reflective melancholy. Says Springs, "Carmen was a singer that I came to appreciate later than a lot of the other singers on this album. That's good in a way, because she's maybe the deepest of them all… I've learned so much from listening to her, and every time I listen I keep learning more."
Take a listen to "Solitude" and watch the official video here: https://KandaceSprings.lnk.to/Solitude
Produced by Larry Klein (Joni Mitchell, Herbie Hancock), The Women Who Raised Me features songs made famous by some of history's most iconic vocalists: Ella Fitzgerald, Roberta Flack, Astrud Gilberto, Lauryn Hill, Billie Holiday, Diana Krall, Carmen McRae, Bonnie Raitt, Sade, Nina Simone, and Dusty Springfield. The album also has a collaboration with musician Norah Jones, who Springs describes as the "ultimate inspiration."
Recently, Kandace Springs met up with the Wall Street Journal to not only discuss her love of music, but her lifelong obsession with cars – specifically, her 1927 Ford Model T (T Bucket). Kandace is as graceful zooming along in an almost century-old car as she is behind the piano — check out the full feature and photo gallery here: https://on.wsj.com/383BDZp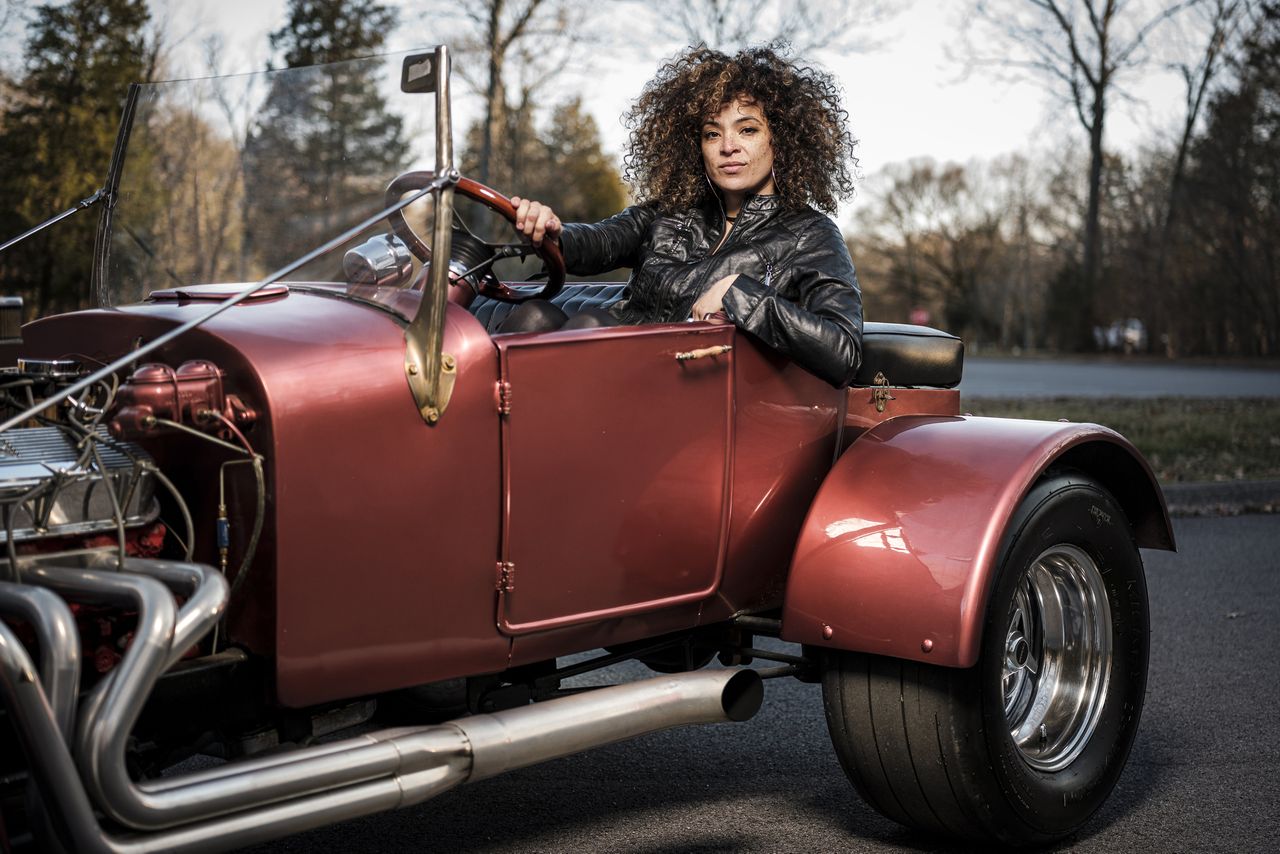 (WILLIAM DESHAZER / THE WALL STREET JOURNAL)
Recently, Springs released a chill-inducing live performance of the harrowing standard "Strange Fruit." With just piano and vocals filling the room, Kandace is glowing from a red-hued light — a fitting setting for her performance of the bloody, emotionally fraught masterwork of a song.
Take a listen to Springs' stunning take on "Strange Fruit" here: https://youtu.be/NodSCt8y24U
Next month, Springs will be doing a four-night stay at the Jazz Standard in NYC, showcasing selections off The Women Who Raised Me. For more information, please visit: http://www.jazzstandard.com/?event=20200312
Additionally, in March, Kandace will also be doing a five-night stay at the Ferring Jazz Bistro at the Harold and Dorothy Steward Center for Jazz in St. Louis. For more information, please visit: https://my.jazzstl.org/75/169
For full tour routing, please see HERE or below.
Pre-order The Women Who Raised Me here: https://kandacesprings.lnk.to/TheWomenWhoRaisedMe
The Women Who Raised Me Track List
1. Devil May Care (featuring Christian McBride)
2. Angel Eyes (featuring Norah Jones)
3. I Put A Spell On You (featuring David Sanborn)
4. Pearls (featuring Avishai Cohen)
5. Ex-Factor (featuring Elena Pinderhughes)
6. I Can't Make You Love Me (featuring Avishai Cohen)
7. Gentle Rain (featuring Chris Potter)
8. Solitude (featuring Chris Potter)
9. The Nearness Of You
10. What Are You Doing The Rest Of Your Life
11. Killing Me Softly With His Song (featuring Elena Pinderhughes)
12. Strange Fruit
Tour Dates
3/12 – Jazz Standard – NYC
3/13 – Jazz Standard – NYC
3/14 – Jazz Standard – NYC
3/15 – Jazz Standard – NYC
3/18 – Ferring Jazz Bistro at the Harold and Dorothy Steward Center for Jazz – St.Louis, MO
3/19 – Ferring Jazz Bistro at the Harold and Dorothy Steward Center for Jazz – St.Louis, MO
3/20 – Ferring Jazz Bistro at the Harold and Dorothy Steward Center for Jazz – St.Louis, MO
3/21 – Ferring Jazz Bistro at the Harold and Dorothy Steward Center for Jazz – St.Louis, MO
3/22 – Ferring Jazz Bistro at the Harold and Dorothy Steward Center for Jazz – St.Louis, MO
3/28 – Cafe de la Danse – Paris, FR
4/03 – Alexandra Palace – London, ENG
4/05 – Aula UAM – Poznań, PL
Connect with Kandace Springs