Lauren Weintraub Spotlights Diversity and Inclusion Through Official Video for "People Like Me" - Out Now 
Grand Ole Opry Debut Set for March 31
Kicks Off Seven-Date Headline 'People Like Me Tour' on April 21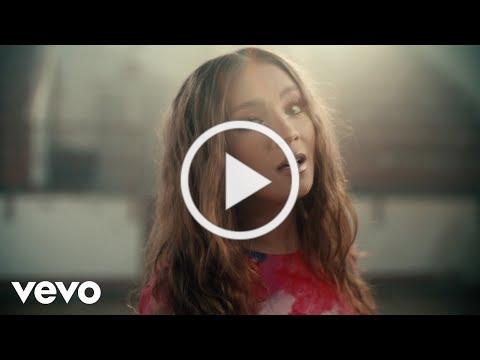 Today (3.15), Nashville's spitfire newcomer, Lauren Weintraub, shares the touching visual for her poignant, first release of 2023, "People Like Me," which dropped on February 28 via Virgin Music. Directed by Preston Leatherman and serving as the perfect complement to the reflective anthem, the stunning video finds the 24-year-old spitfire among a diverse group of friends from all walks of life - spotlighting the importance of truly embracing oneself, while sharing the aptly-timed reminder that we can all find common ground with each other, if we try.
WATCH THE VIDEO FOR "PEOPLE LIKE ME" HERE
"This video is my favorite visual work I've released to date," Weintraub says. "I wanted to showcase people in all different walks of life and the freedom that comes with letting go of worrying about other people's opinions of you and your quirks. The most vulnerable and unique things about you are what make us who we are, and I love how this video showcases that. As a species, we are at our best when we celebrate our own and others' one-of-a-kind traits, and that's exactly the message I was hoping to convey through 'People Like Me.' We had an absolute blast shooting it, and I knew when I met all the extras on set that it was going to be something special."
Set to make her Grand Ole Opry debut on March 31, and recently named among American Songwriter's all-genre shortlist of 2023 "Artists to Watch," the Boston native-turned-Music City resident will hit the road next month to headline her 'People Like Me Tour,' making stops in major cities including Philadelphia, Chicago, Dallas and more through June 24. Tickets to the seven-date spring/summer trek are on-sale now HERE.
LAUREN WEINTRAUB'S 'PEOPLE LIKE ME TOUR' DATES:
Fri., April 21 | Eddie's Attic | Decatur, GA
Fri., June 2 | Songbyrd | Washington, DC
Sat., June 3 | World Cafe Live | Philadelphia, PA
Thu., June 15 | Bub City | Chicago, IL
Fri., June 16 | The Basement | Columbus, OH
Fri., June 23 | House of Blues | Dallas, TX
Sat., June 24 | House of Blues | Houston, TX
FOLLOW LAUREN WEINTRAUB:
PRESS PAGE | WEBSITE | TIKTOK | INSTAGRAM | YOUTUBE | COMMUNITY
FOR MORE INFORMATION, PLEASE CONTACT:
Management:
Matthew Miller | Triple 8 Management | matthew@triple8mgmt.com
Label:
Cait Belber | Virgin Music | Caitlin.Belber@virginmusic.com
Booking:
Meredith Jones | CAA | meredith.jones@caa.com
Press:
Jaclyn D. Carter | Shore Fire Media | jcarter@shorefire.com
Lexi Cothran | Shore Fire Media | lcothran@shorefire.com