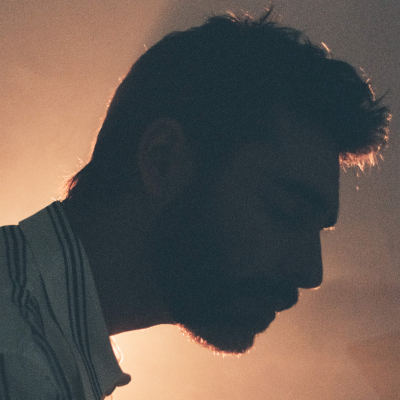 Leif Vollebekk's New Ways Out November 1 On Secret City Records
Sold Out Show At Rough Trade NYC June 25 (Late Set Added)
Leif Vollebekk has announced the follow-up to his 2017 breakthrough album Twin Solitude, a Polaris Music Prize finalist with a combined 23 million streams that earned Leif his first Juno nomination. New Ways will be released November 1 on Secret City Records and is the continuation of a dramatic reinvention for this Montrealer, who has blossomed into a singular artist with a new kaleidoscopic vision of what it means to be a singer-songwriter.
New Ways is the sound of desire in its unfolding. Two years ago, things were changing so fast, and the songwriter didn't want to forget. "I often think of Leonard Cohen's line, 'I hope you're keeping some kind of record,'" he says. "So I did." He was composing a soundtrack to his own life. Whereas Twin Solitude was about self-reflection, New Waysis about engaging and changing, touching and being touched. It's a physical record, with louder and tighter grooves, and the rawest lyrics the musician has ever recorded. A portrait of beauty, desire, longing, risk, remembrance—without an instant of regret.
"Anything that I wouldn't ever want to tell anyone—I just put it on the record,"Vollebekk says: tenderness and violence, sex and rebirth, Plato and Julie Delpy. A story told through details—"the sun through my eyelids," "a sign on the highway covered in rain." There's the heat of the night and the cool blue of morning, hints of Prince and Bill Withers. "That last record I made for me," Vollebekk admits. "This one is for somebody else."
Today Leif has revealed the album's first single and video, for "Hot Tears," choreographed by and featuring dancer Axelle Munezero (http://www.axellemunezero.com/about).
Watch it here: https://found.ee/mE5s
New Ways was recorded at Capitol Studios in L.A. and Studio Breakglass in Montreal. It features Olivier Fairfield (Timber Timbre) and Homer Steinweiss (The Dap-Kings, Amy Winehouse, Mark Ronson) on drums, and additional vocals by Angie McMahon. It was mixed by Chris Allen in NYC (Yoko Ono, Fleet Foxes, Sigur Rós, Margaret Glaspy) and mastered by Greg Calbi at Sterling Sound (David Byrne, The National, The War On Drugs, Arcade Fire, Tame Impala, Bob Dylan, Father John Misty, Patrick Watson).
Leif has scheduled an international fall tour with more dates to be announced, and sold out his June 25 show at Rough Trade Brooklyn (a late set as been added). He just wrapped a run with Shakey Graves in the U.K. and has previously shared the stage with Gregory Alan Isakov, Angie McMahon, Daniel Lanois, Patrick Watson, Natalia Lafourcade, Mandolin Orange, Beth Orton, Sinéad O'Connor and beyond.
Pre-order and Pre-Save the album to your music library here:https://found.ee/NewWays
'New Ways' Track List
1. The Way That You Feel
2. Never Be Back
3. Hot Tears
4. Transatlantic Flight
5. Phaedrus
6. Blood Brother
7. Change
8. I'm Not Your Lover
9. Wait a While
10. Apalachee Plain
Tour Dates:
6/25 Brooklyn, NY @ Rough Trade (Early Show) SOLD OUT
6/25 Brooklyn, NY @ Rough Trade (Late Show)
9/11 Los Angeles, CA @ Morrocan Lounge
11/06 Bristol, UK @ SWX *
11/07 London, UK @ Electric Brixton *
11/08 Glasgow, UK @ The Garage *
11/09 Manchester, UK @ O2 Ritz *
11/12 Groningen, Netherlands @ Lutherse Kerk
11/13 Amsterdam, NL @ Paradiso *
11/16 Cologne, DE @ Live Music Hall *
11/17 Hamburg, DE @ Markthalle *
11/19 Berlin, DE @ Festsaal Kreuzberg *
11/21 Munich, DE @ Technikum *
11/22 Vienna, AU @ Arena *
11/23 Zurich, CH @ X-Tra *
11/24 Stans, Switzerland @ Chäslager
11/26 Paris, FR @ Le Trianon *
11/27 Brussels, BE @ AB *
11/29 Montreal, QC @ Le National (Album Launch)
*Supporting Half Moon Run
>http://www.leifvollebekk.com/