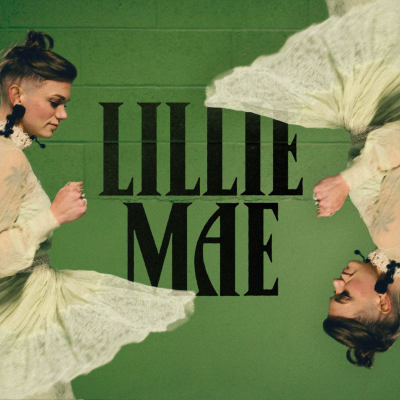 Lillie Mae Releases New Album Other Girls
Makes Her Solo Grand Ole Opry Debut Tomorrow, August 17th
Listen to Other Girls HERE via Third Man Records
Today, Lillie Mae releases her second solo album, Other Girls, out everywhere on Third Man Records. Between brushes with angels, encounters of ghost town drifters, her defiance of disloyal lovers and beyond, the 11 new songs and stories of Other Girls - all written by Lillie Mae, experienced by herself and fellow women - journey through a number of past lives, lived on the road to the singular artist she's become. Lillie Mae tracked the LP in Nashville's Historic RCA Studio A alongside producer Dave Cobb, siblings Frank and Scarlett Rische on guitar and mandolin, and a small circle of fellow diehard musicians.
Singles "A Golden Year," "Terlingua Girl," and "You've Got Other Girls for That" have earned praise from Vulture, NPR, Rolling Stone, and more noted below.
Listen to Other Girls in full HERE
For the better part of the past two decades, Lillie Mae has spent up to four nights a week singing, fiddling, and delivering hours of music to the stages of Nashville's honky tonks and local haunts. Tomorrow, she reaches a major music city milestone, making her solo Grand Ole Opry debut. The following day, August 18th, she brings an intimate, in-store set to Nashville's Grimey's New & Preloved Music, before San Francisco's Amoeba Music on August 22nd.
Watch her and her band perform songs from Other Girls for The Ringer.
Lillie Mae is touring all throughout the fall, including dates opening for and playing in Robert Plant & The Sensational Space Shifters – find full dates below.
Praise for Other Girls
"[Lillie Mae] can sound coolly independent and wounded at once, evoking Dolly Parton in one breath and Ariana Grande in the next." - Pitchfork
"Lillie Mae is part of a new generation of country singers...the image of the artist herself is grittier, the stories darker, and the characters relatable on a more visceral level." - Vulture
"[Other Girls] surpasses any expectations. The first single, 'You've Got Other Girls for That' soars and rips through one's psyche and takes you to a land of mystery and grace." - NPR Music, Heavy Rotation
"[Lillie Mae] turns a new page, mixing the sweeping sounds of 1960s psych-pop with the cool detachment of a 21st century indie kid. Bittersweet and hauntingly beautiful" - Rolling Stone
"Lillie Mae's ['You've Got Other Girls for That'] has been haunting me since I first heard it...Her voice howls like the wind through trees" - Refinery29
"You can hear hints of anything from the psychedelic folk rock of Fairport Convention to the darker early '70s Cher songs to the kinds of songs Stevie Nicks was writing in her early Fleetwood Mac years...it's clear that Lillie is turning into a force of her own" - BrooklynVegan
"A sprawling musical landscape that ventures from traditional western swing to mystic 1960s dark rock." - The Tennessean
"Constant twists, turns, and surprises, demonstrating a depth of musical experience and knowledge uncommon for a 28-year-old." - The East Nashvillian (Cover Story)
"An engaging, mystical soundscape that perfectly accents Mae's innate ability to tune into the most relatable parts of the human experience." – Nashville Scene
"The best album to come out of Nashville in awhile" - Honkytonk Badonkadonk
Other Girls Track List
You've Got Other Girls for That
Crisp & Cold
I Came For The Band (For Show)
Whole Blue Heart
How?
A Golden Year
At Least Three In This Room
Some Gamble
Didn't I
Terlingua Girl
Love Dilly Love
Lillie Mae Tour Dates
8/17 - Nashville, TN - Grand Ole Opry
8/18 - Nashville, TN - Grimey's New & Preloved Music
8/22 - San Francisco, CA - Amoeba Music
9/13 - Fredericton, NB - Harvest Jazz & Blues Fest^
9/15 - Ottawa, ON - Ottawa CityFolk Festival^
9/17 - Philadelphia, PA - The Mann Center^
9/20 - Indianapolis, IN - Outlaw Music Festival^
9/21 - Louisville, KY - Bourbon & Beyond Festival^
9/23 - Clear Lake, IA - Surf Ballroom^
9/25 - Moorhead, MN - Bluestem Center For The Arts Amphitheatre^
9/27 - Missoula, MT - KettleHouse Amphitheater^
9/29 - Spokane, WA - First Interstate Center For The Arts^
10/1 - Salt Lake City, UT - Eccles Theater^
10/3 - Bend, OR - Les Schwab Amphitheater^
10/12 - Livingston, KY - Moonshiner's Ball
10/13 - Nashville, TN - Lightning 100 Nashville Sunday Night @ 3rd & Lindsley
^w/ Robert Plant & The Sensational Space Shifters
Follow Lillie Mae