Listen To Lido Pimienta's Miss Colombia (Anti-) Via NPR First Listen, Before Release This Friday
Announces Pitchfork IG Live Appearance For This Friday At 8PM ET
Lido Pimienta's sophomore album Miss Colombia (ANTI-) is featured as an exclusive NPR First Listen today, in advance of this Friday's official release date.
Preview the album and read a feature that posted with the First Listen here: https://www.npr.org/2020/04/13/831603525/first-listen-lido-pimienta-miss-colombia
Says NPR: "Miss Colombia — which deftly mixes folk genres like cumbia, bullerengue and porro with modern and orchestral production — takes a thread and needle from Pimienta's heart to a country that doesn't always love her back."
The First Listen is the latest in a growing list of highlights in celebration of Miss Colombia. The songs released over the past two months have been featured on NPR's Top Songs of February & New York Times' weekly playlist - who called it "a substantial cultural statement" - alongside additional co-signs from Pitchfork, Rolling Stone, Nylon, Fader, Billboard, i-D, Refinery29, Stereogum, Brooklyn Vegan, Cool Hunting, and beyond. Pitchfork also included it in the Most Anticipated Albums of Spring preview.
On Friday, release day, Lido will be taking over Pitchfork's Instagram Live at 8pm ET to perform songs from the album from her home. The performance will direct viewers to a GoFundMe page that is collecting resources for Wayuu families quarantined in Colombia due to the coronavirus pandemic.
Lido has previously released music videos for "Eso Que Tu Haces," and "Nada," a collaboration with Li Saumet of Bomba Estereo.
Watch her COLORS performance of "Nada" here: https://www.youtube.com/watch?v=oSBy608ONmQ
Lido is an interdisciplinary musician and artist that has been praised by NPR Music, Pitchfork, Fader, Noisey, Remezcla, Stereogum, Rolling Stone and featured on the cover of Toronto's NOW Magazine. She has been a speaker at Red Bull Music Academy, creates visual art and is working on a graphic novel, has shared stages with Cuco, Helado Negro and Austra, and recently performed at Hollywood Forever Cemetery's Dia de los Muertos celebration.
Pre-order Miss Colombia here: https://lidopimienta.ffm.to/misscolombia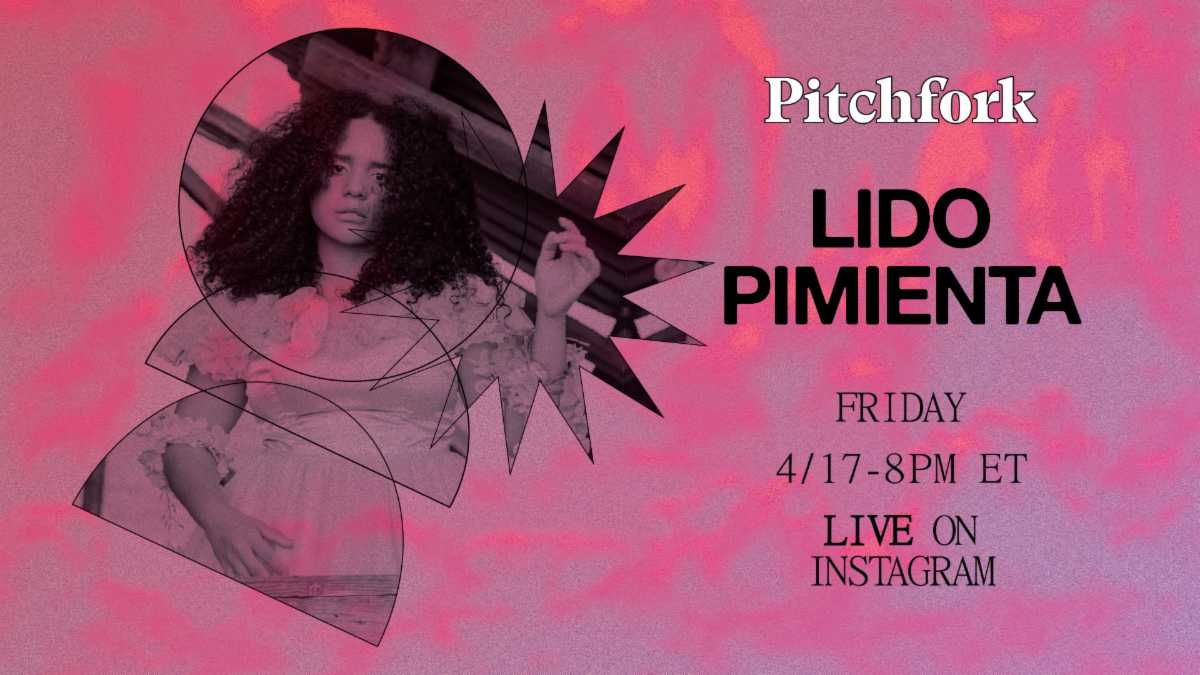 TRACKLIST:
1 Para Transcribir (SOL)
2 Eso Que Tu Haces
3 Nada (feat. Li Saumet)
4 Te Quería
5 No Pude
6 Coming Thru
7 Quiero Que Me Salves (preludio feat. Rafael Cassiani Cassiani)
8 Quiero Que Me Salves (ft. Sexteto Tabala)
9 Pelo Cucu
10 Resisto Y Ya
11 Para Transcribir (LUNA)
https://twitter.com/LidoPimienta
https://www.facebook.com/Lido.Pimienta.Musica/