Listen To The #1 Album On Amazon's Best Sellers Chart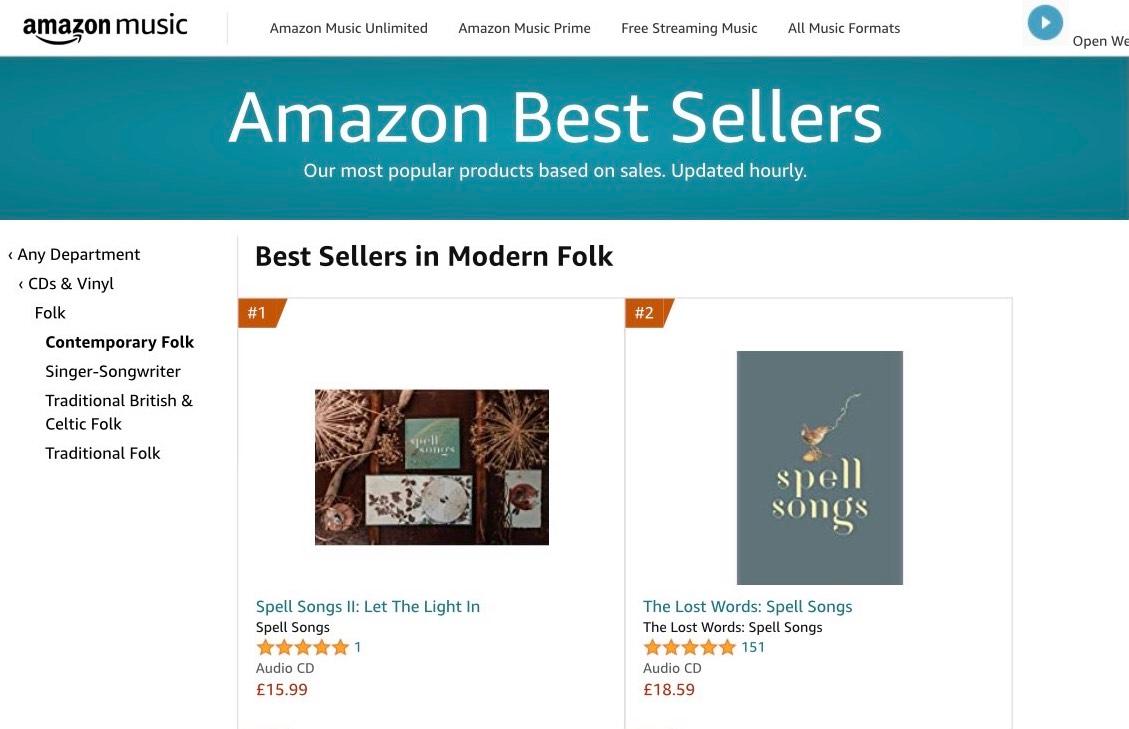 Last Friday (12.10), multi-cultural folk supergroup Spell Songs released its 'Let The Light In' album. The album has been called "captivating" (The Guardian, 5/5), "lush" (Folk Alley), "glorious" (BBC) and more, and it is praised for its "musical interpretation of our fast disappearing natural world" (No Depression). Listen to the full album, HERE.
Spell Songs' 'Let The Light In' album landed the No. 1 on Amazon's Modern Folk Best Sellers chart and notched the No. 4 spot on the Folk & Songwriter Best Sellers chart. Additionally, the group is featured on the cover of TIDAL's Celtic Roots playlist with "Bramble" as the No. 1 song. Listen to the playlist HERE.
Spell Songs was founded by best-selling nature author Robert Macfarlane and award-winning artist Jackie Morris after they met seven acclaimed folk musicians at a London music festival. Since then, they've collaborated to re-interpret some of Macfarlane's popular nature books through stunning Celtic and Senegalese-infused chamber folk. For more information on Spell Songs, visit thelostwords.org/spell-songs.