Making Magic Enchants Facebook Watch
New streaming series gives behind-the-scenes look into how magicians create their amazing illusions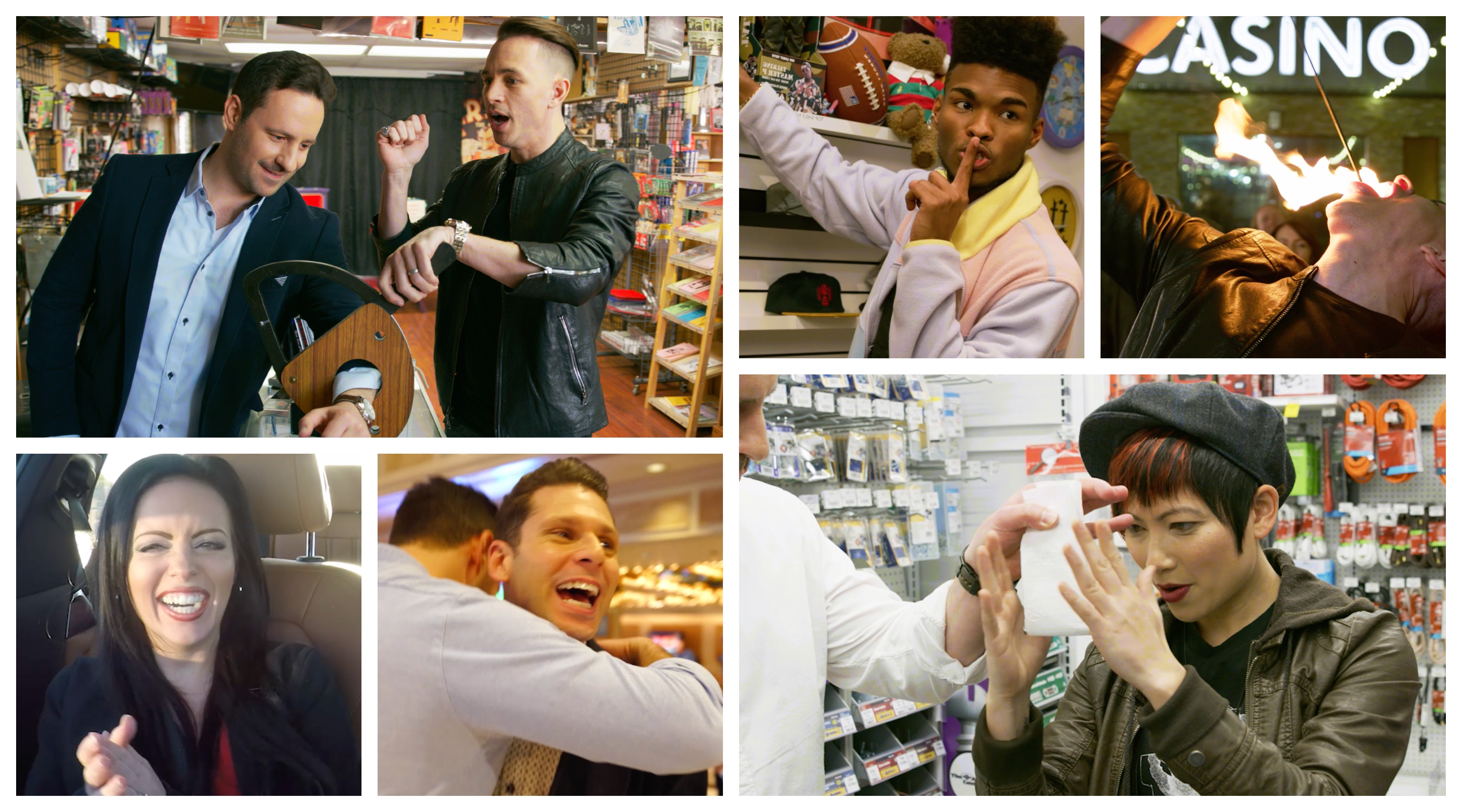 New York, NY — Making Magic marks another runaway success for NYC based Atomic Entertainment Group. The production company, known for crafting information-driven shows and documentaries for a global audience, has set their eyes on the world of magic with the Facebook Watch exclusive series. The show's debut episode, which aired on April 18th, accrued a staggering 500,000 views in 48 hours and is nearing one million.
The bi-weekly internet spectacular has drawn comparisons to Jerry Seinfeld's Comedians in Cars Getting Coffee. The series is hosted by Rick Lax, the most viewed magician in the world (with his videos accruing 5 billion views on Facebook), the creator of Syfy Channel's Wizard Wars, and a former consultant for legendary illusionist David Copperfield.
Making Magic's first season includes CMT illusionist Justin Flom, British escape artist Billy Kidd, husband-wife duo Mistie and Kyle Knight, and hip-hop illusionist Jibrizy. The show will take place across Las Vegas entertainment landmarks like the Paris Hotel and offer viewers an unpretentious, hilarious inside scoop into the world of illusion.
Synopses of the first five episodes below:
•Justin Flom — Justin talks with Rick about why small illusions can be more impressive than big ones, his family legacy of magic, and solves a giant puzzle box with an amazing surprise inside.
•Billy Kidd — Billy talks about the risks that come with doing death defying stunts, and escapes from a straitjacket while duct taped to a lamp post.
•Jibrizy — Hip-hop magician Jibrizy reveals how his childhood health scares shaped him as a magician, and makes a woman levitate.
•Kyle and Mistie — Husband-and-wife duo Kyle and Mistie Knight explain how they are turning the "magicians assistant" role upside-down, and Kyle crushes Mistie in an auto salvage yard.
•Mike Hammer — Mike gives Rick a peek behind the curtain of what it takes to run a nightly Vegas magic show, and then makes something incredible appear on the roof of the Paris Hotel.
Stream Making Magic HERE.
About Atomic Entertainment Group
Atomic Entertainment Group creates and produces premium, information-driven shows and documentaries for a global audience. Founded by former NYU Tisch roommates Jerry Kolber and Adam "Tex" Davis after they both realized they wanted to use their entertainment know-how to create positive change by creating mind-blowing entertainment, their credits include Netflix's global kids' science series 'Brainchild' created in partnership with Pharrell Williams, National Geographic Channel's Emmy-nominated, hit science show 'Brain Games,' Discovery Science's 'Dark Web: Fighting Cyber Crime,' and the SYFY Channel's 'The Internet Ruined My Life.'