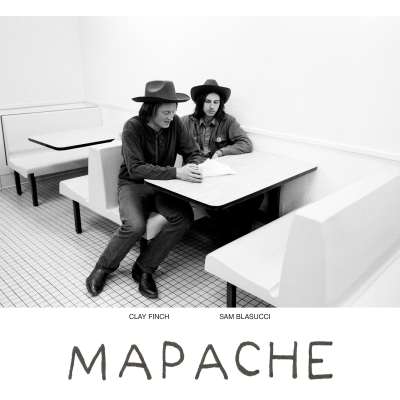 Mapache Announce Reissue, EU + US Tour Dates With Allah-Las
Mapache Out On Yep Roc Records On November 29th; New Music Coming in 2020
Preorder Mapache: https://lnk.to/mapachemapache
Today, Mapache — the duo of Sam Blasucci and Clay Finch who've been called "a blazed-up Everly Brothers" by Aquarium Drunkard for their cosmic west coast vibes and high lonesome harmonies — announce that on November 29th, Yep Roc Records will reissue their self-titled full-length debut. Produced by Dan Horne (Beachwood Sparks, Cass McCombs, Allah-Las), Mapache showcases a truly pan-Californian sound - Mexican street music, Bakersfield, psychedelia, Hawaiian music and more - and set the stage for the new music Mapache plans to release in 2020.
Watch the video for "Lonesome LA Cowboy," which fuses Mapache's harmonies for a new take on the New Riders Of The Purple Sage classic: https://youtu.be/Y_q-ZJV6kQQ
The Mapache reissue will include the tracks from Mapache's Lonesome LA Cowboy EP, marking the first time that the Lonesome LA Cowboy tracks have been available in a physical format. The Lonesome LA Cowboy tracks will be available as bonus tracks on the Mapache CD and as a 45 single included inside the Mapache LP. Pre-order Mapache here:https://lnk.to/mapachemapache
Mapache will also join Allah-Las for a tour of the US, following a series of European dates. Full dates below. Watch Mapache's performance of cuts fromMapache for KEXP: https://youtu.be/RrQHNX5qOiY
Sam Blasucci and Clay Finch met in high school, where they bonded over their mutual love of skateboarding and classic songwriters. After graduation, Finch headed north to study music at Chico State, while Blasucci headed south to Mexico, where he lived for two years, immersing himself in the musical traditions of his surroundings.
Stationed now and forever in Los Angeles, Finch says that Mapache "make music that's reflective of the landscape we grew up with in southern California. It's a big sweep of all the really rich influences you encounter around here: folk and psychedelic and country and Latin and rock and cowboy and Hawaiian. We're drawing from a really deep well."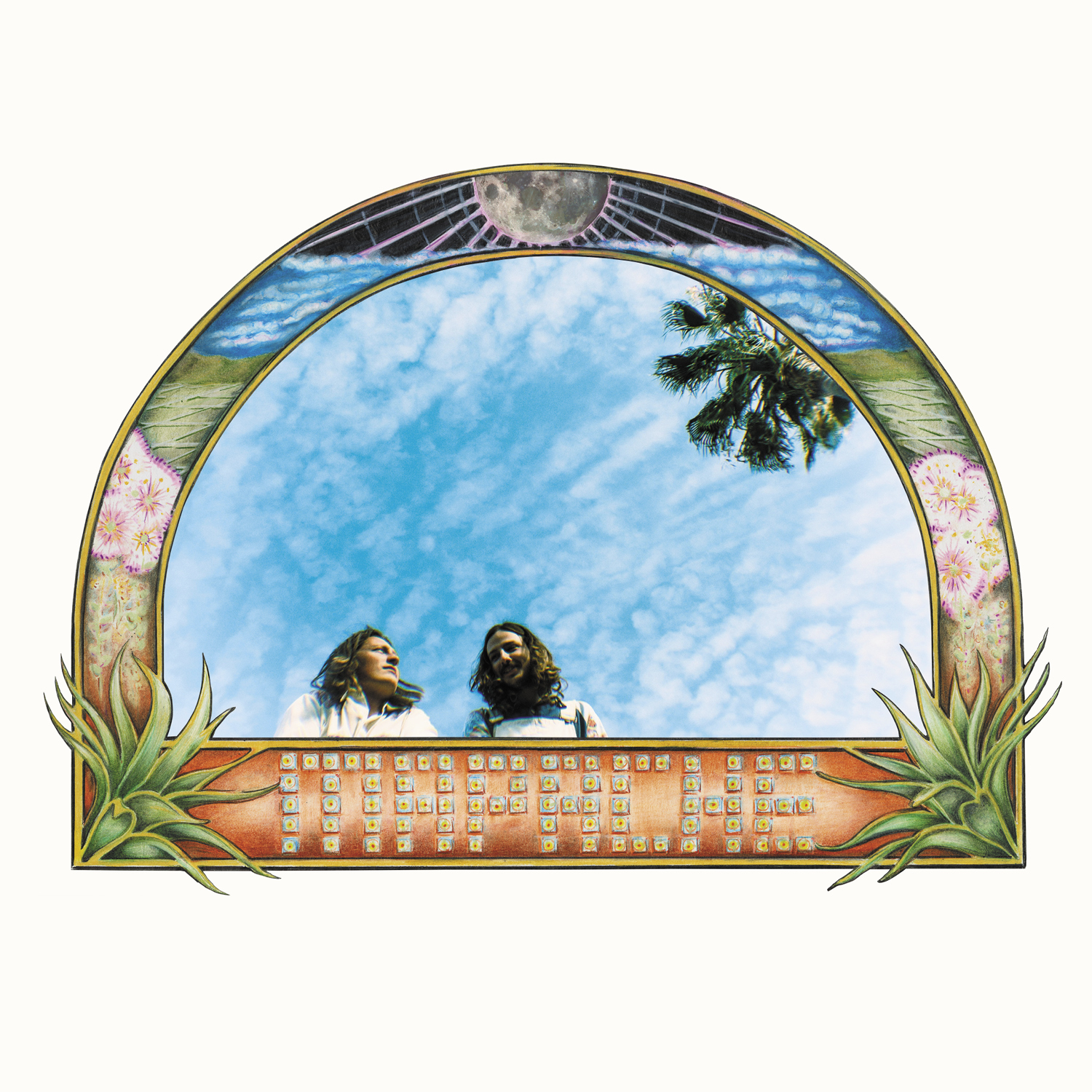 Praise for Mapache
"A blazed-up Everly Brothers...the LP faithfully radiates the intimate warmth of their live shows." — Aquarium Drunkard
"Intricate, intertwined acoustic guitar and close harmonies, wedded to simple, plainspoken lyrics that reflect snatches of place and experience...their redolent yet singular sound suggests that good things lie ahead for the boyhood pals." — Boston Globe
"Their simple country-folk songs evoke evening light and the feel of sunburn tightening on the skin....There's an eternal quality." — Raven Sings The Blues
"Honoring the region's fertile musical history, Mapache impart their Panamerican spirit on the traditional sounds of California." — New Commute
"Mapache can fill up a room with more soul soaring harmony than most symphonic assemblies, carried to great heights by melodies that are incredibly supple and bursting with delight, timeless in their textures and delivery." — Saving Country Music
Tour Dates
October 10 — Berlin, DE @ Kesselhaus
October 13 — Munich, DE @ Freilheiz
October 14 — Mainze, DE @ KUZ
October 16 — Yverdon, CH @ Amalgarne
October 18 — Zurich, CH @ Mascotte
October 19 — Prague, CZ @ Lucerna Music Bar
October 20 — Budapest, HU @ A38 Ship
October 22 — Barcelona, ES @ Sala Apolo
November 12 — Nashville, TN @ The Basement East
November 13 — Atlanta, GA @ Terminal West
November 17 — Malibu, CA @ Mercado Sagrado
November 19 — Boston, MA @ Paradise Rock Club
November 20 — Brooklyn, NY @ Brooklyn Steel
November 22 — Montreal, QC @ Corona Theatre
November 24 — Toronto, ON @ Lee's Palace
November 25 — Cleveland, OH @ Beachland Ballroom
November 26 — Columbus, OH @ Ace Of Cups
November 27 — Chicago, IL @ Thalia Hall
November 29 — Minneapolis, MN @ Fine Line Music Cafe
November 30 — St. Louis, MO @ Blueberry Hill
December 2 — Omaha, NE @ Slowdown
December 3 — Eaglewood, CO @ Gothic Theatre
December 4 — Salt Lake City, UT @ Metro Music Hall
December 6 — Seattle, WA @ Neumos
December 7 — Portland, OR @ Wonder Ballroom
December 8 — Vancouver, BC @ Commodore Ballroom
December 10 — San Francisco, CA @ The Fillmore
December 11 — Santa Ana, CA @ The Observatory
December 12 — Los Angeles, CA @ The Mayan
December 13 — San Diego, CA @ The Observatory North Park
December 14 — Pioneertown, CA @ Pappy & Harriet's
For more information, contact James Rainis at Shore Fire Media, (718) 522-7171