MILCK Releases New Music Video For "I Belong"
The Little Market and MILCK Collaborate on "I Belong" Candle and Tote Bag to Benefit the Somebody's Beloved Fund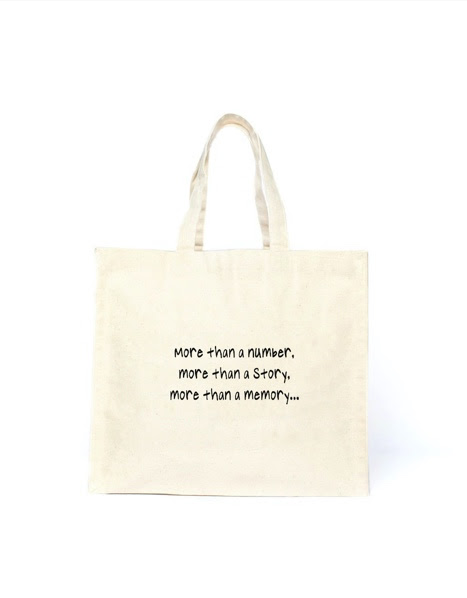 Los Angeles-based musician, writer, and advocate MILCK released the music video for her powerful new single, "I Belong" today. The music video was produced and directed by Diana King and Kevin Burnstein and filmed at The Tennessee Immigrant & Refugee Rights Coalition (TIRRC) in Nashville, TN. The TIRRC is a coalition of immigrants, refugees, and allies working to lift up human rights and build a strong, welcoming, and inclusive Tennessee. To watch the video click HERE.
MILCK has also partnered with The Little Market to create "I Belong" custom candles and limited-edition tote bags in honor of her songs "Somebody's Beloved" and "I Belong." This partnership supports the Black Mamas Matter Alliance and the Asian Women's Shelter, respectively, which are beneficiary organizations of MILCK's Somebody's Beloved Fund. The Little Market also just released an acoustic performance of "I Belong" and interview of MILCK for their new "Role Model Series", watch HERE.
For each "I Belong" candle purchased, 50% of the purchase price will be donated to the Asian Women's Shelter, an organization dedicated to eradicating domestic violence by promoting the social, economic, and political self-determination of women. It addresses the needs of women, children, and transgender survivors of domestic violence and human trafficking, with a focus on supporting immigrant, refugee, and U.S. born Asian women and their children. Each candle is hand-poured by women refugees in the United States. Click HERE to learn more.
In partnership with P&G, MILCK premiered "I Belong" as part of the "See Us Unite for Change" special which aired globally on MTV and was a first-of-its-kind special aimed to accelerate impact and expand support for the AAPI community. MILCK also performed "I Belong" at Time Magazine's summit event called "Lifting AAPI Voices" and appears today as a guest speaker at the BlogHer Creators Summit.
"I Belong" was written to honor the AAPI community in the wake of the Atlanta shootings that took 6 Asian women's lives. That moment was a breaking point for MILCK where she realized that a revolution towards a more tolerant world was dependent on declaring. We are American enough NOW. We belong here. NOW. "I Belong" declares that each of us not only inherently belongs here, but also to each other.
A new Instagram Filter will also be available today that invites users to Join The Conversation of Belonging. Inspired by the lyrics of "I Belong," users are encouraged to engage and share with their online community to create a deepened sense of belonging.
The Somebody's Beloved Fund supports ten beneficiaries and helps build community around racial healing, justice, solidarity, and joy. The fund generates resources through song proceeds from "Somebody's Beloved" and "I Belong" brand partnerships, merchandise proceeds, and public donations. The work is done through an intersectional lens of Feminism, Black-Asian Solidarity, AAPI Support, LGBTQ Rights, Criminal Justice Reform, and Mental Health. Since the Fund was created in October 2020, MILCK has donated over $85,000 directly to the beneficiaries and helped to facilitate the donation of nearly $100,000 of essential product and pantry items and PPE. Somebody's Beloved has evolved to include pages aimed to #stopaapihate, and #sparkasiansupport.
MILCK has been an outspoken advocate on how to achieve racial equity in business and entertainment and the importance of Asian American representation. She recently appeared on The Kelly Clarkson Show to #sparkasiansupport. She was also the recipient of the new Warrior Award at the inaugural SONA Warrior Awards.
ABOUT MILCK:
Having "cemented her status as one of music's voices for the women's movement," LA-based artist and activist, MILCK continues to use her art as a means to work towards social justice. Her hit song "Quiet" sparked a revolution during the women's march and has been translated into multiple languages by choirs all over the world, been featured as part of NPR's American Anthem series and was Billboard's No. 1 protest song of 2017.MILCK's most recent song "Somebody's Beloved" came out last October during the Black Lives Matter protests and chronicles the life-shattering effects of systemic racism in America. The song is complimented by a fundraising campaign helping seven different organizations building power around racial justice, feminism, LGBTQ rights, criminal justice reform and mental health. In January, MILCK was invited to participate in The Kellogg Foundation's National Day of Racial Healing and performed a powerful duet of "Somebody's Beloved" with acclaimed poet Amanda Gorman. MILCK's essay on bravery was just published in the book Hungry Hearts which came out via Penguin Random House on February 9. Hungry Hearts is a collection of essays on courage, desire and belonging.