Montreux Media Ventures Launches NFT Artwork Collection In Exclusive Partnership With OneOf
NFTs Featuring The Artwork Of Camille Walala & Greg Guillemin 
CELEBRATING THE ICONIC MONTREUX JAZZ FESTIVAL'S VISUAL ARTS
COLLECTION OFFERS FREE NFTs FOR FANS AVAILABLE 29 APRIL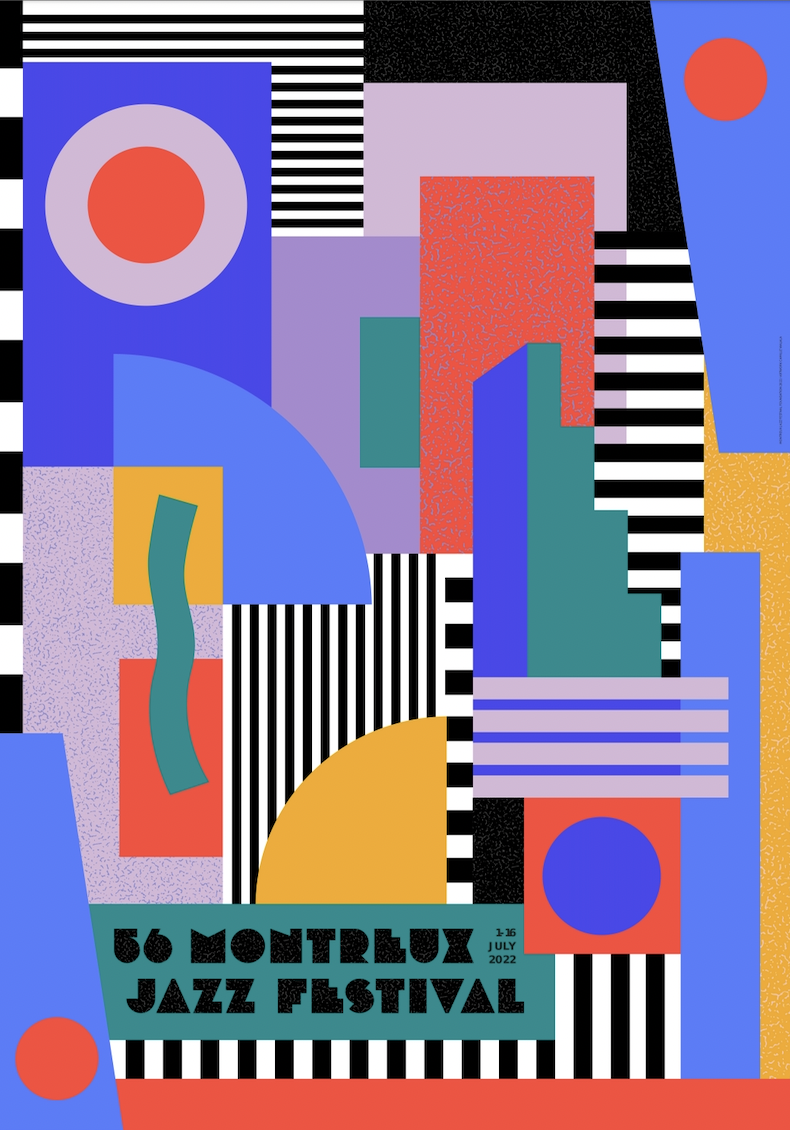 Artwork by Camille Walala
April 19, 2022 - Montreux Media Ventures, the subsidiary media company from the world-renowned Montreux Jazz Festival, have today revealed details of their first NFT artwork collection in an exclusive partnership with OneOf, the Green Web3 company built for music, sports and lifestyle. The collection officially launches on April 29, with a free NFT available for fans and featuring exclusive works from Montreux Jazz Festival artist alumnus Camille Walala and Greg Guillemin.
Innovation has always been part of the Montreux Jazz Festival's DNA and the new NFT art collection is the latest proposition to amplify the legendary Swiss music festival. Since the launch of Montreux Media Ventures in 2019, the festival has become a disruptive leader in the live entertainment market. At Montreux it is often the place where the latest technologies in music and entertainment are getting adopted first. The NFT represents a new opportunity for Montreux to support and collaborate with artists, giving them greater control over their work.
Ahead of the 56th edition of the Montreux Jazz Festival, the collection will feature the works of Montreux Jazz Festival alumni artists, who have designed previous versions of the festival's iconic poster. The NFT collections include Camille Walala, the London based designer famed for her use of bold colours and art installations and Greg Guillemin, a French artist known for his pop art paintings.
Versions of each artist's artwork will be made available for NFT purchase from 29 April via OneOf's platform, including a free version of Camille Walala's 2022 poster design, with unlimited editions claimable until the end of the Montreux Jazz Festival on 16 July. The vibrant design for Camille Walala's poster was unveiled last year to mark the 56th edition of the Montreux Jazz Festival. Walala's artwork embodies the energy of the festival by exploring its contrasts and diversity. Sometimes flowing, sometimes straight, geometric shapes of all kinds are revealed in two or three dimensions. Solid colours are combined with textured patterns like confetti. The bright colours stand out among the black and white stripes, evoking the keys of a piano in places.
In 2016 for the 50th anniversary of the Montreux Jazz Festival, Greg Guillemin was invited by the festival to create 60 pop-art interpretive portraits of the musicians who played that year. This year, he reprises that style for the NFT artwork collection, presenting five portraits of artists from this year's line-up: "Upside Down" featuring Diana Ross, "All of He" featuring John Legend, "Other Generation" featuring Arlo Parks, "Stupid Boy" featuring Ashnikko and "Likeness" featuring Woodkid. Each of Greg's five NFTs are priced at $20 and will have 500 editions.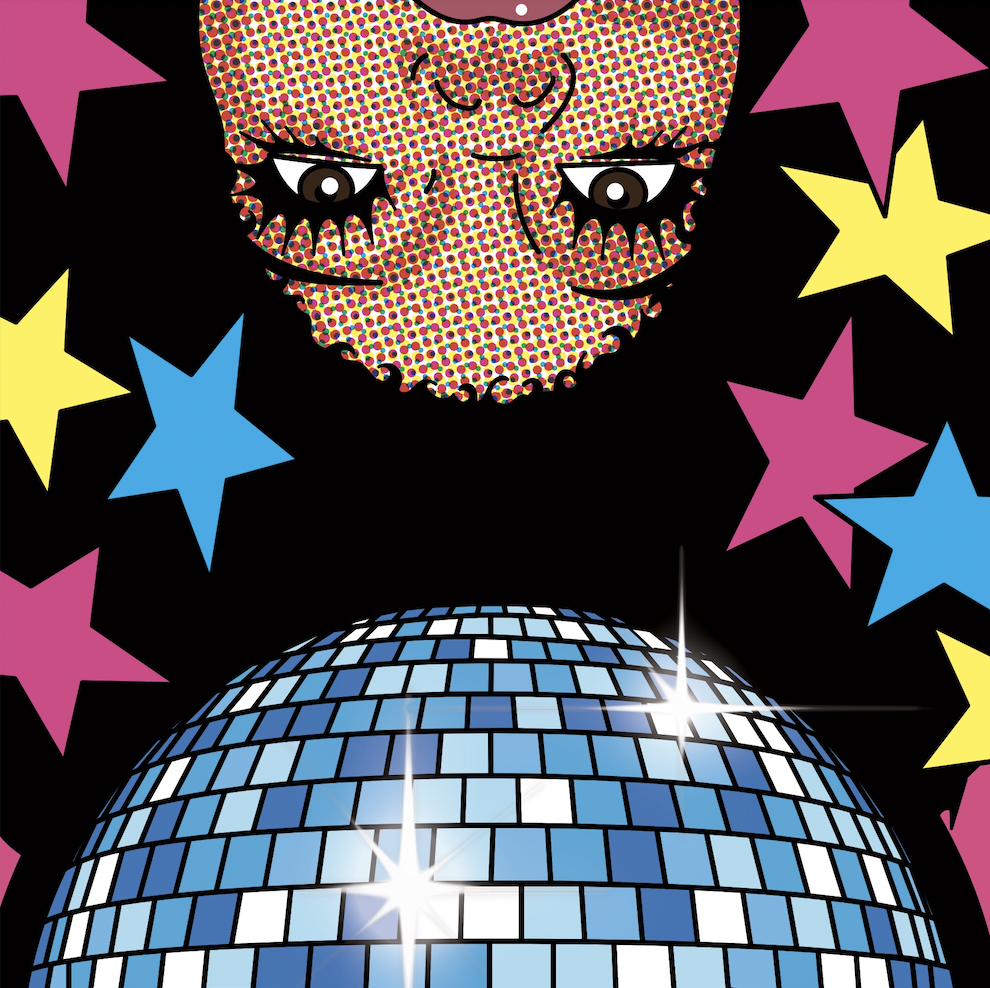 Still of the Diana Ross NFT created by Greg Guillemin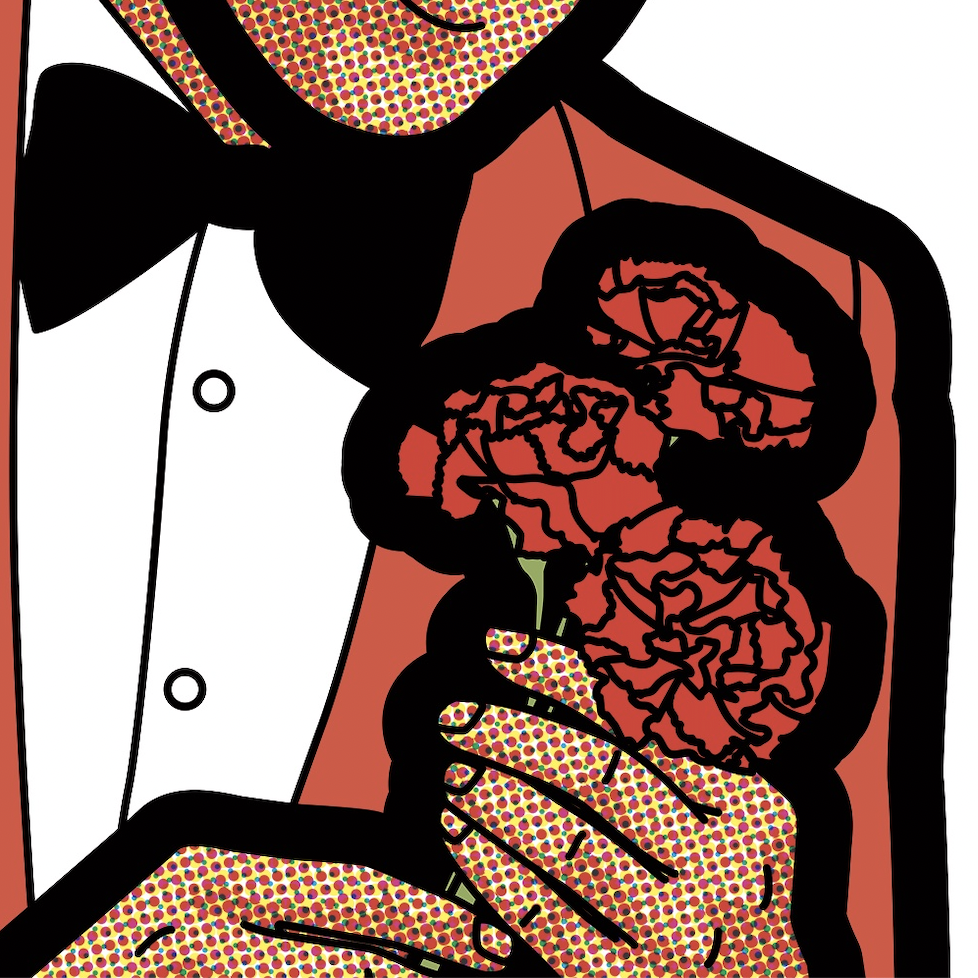 Still of the John Legend NFT created by Greg Guillemin
The NFT artwork collection is an extension of Montreux's world-renowned annual posters, which have become an iconic staple of the festival. Since 1967, Montreux Jazz Festival has given international artists free rein over the design of its official iconic poster. In 1982, Jean Tinguely left his indelible mark, later to become the instantly recognisable logo. Keith Haring signed three versions in 1983, and another in partnership with Andy Warhol in 1986. David Bowie joined the game in 1995, as did more including Yoann Lemoine (Woodkid), Christian Marclay and French photographer and street artist JR.
Montreux Media Ventures have partnered with OneOf to deliver the environmentally sustainable NFT art collection for fans. Minted on the Tezos blockchain, a Montreux Jazz Festival NFT created by the OneOf's platform uses 2 million times less energy than other proof-of-work networks. OneOf have recently announced major partnerships with the GRAMMY Awards, iHeart Media, and Warner Music Group.
While some have depicted NFTs as a short-term bubble, Montreux Media Ventures aims to create a long-term, sustainable model which will thrive with a phased approach. Starting with the event's iconic posters and artwork, the project will then move on to include experiential packages and eventually a financing tool for young emerging artists.
"Innovation has always been at the heart of the Montreux Jazz Festival", says Nick Bonard, CEO of Montreux Media Ventures, "We are very excited that this new partnership with OneOf will bring Web3 technology to the heart of the Festival, as NFTs will offer us the opportunity to support and collaborate more closely with artists in a more sustainable way."
"The Montreux Jazz Festival has a special place in my heart as my all-time favourite live music experience," says Adam Fell, Co-Founder of Oneof and president of Quincy Jones Productions, "We are honoured to be their partner in reaching even more music fans bringing cutting edge web3 technology to this iconic festival, sharing the beautiful festival artwork that Camille and Greg created for this season as NFTs for the first time."
Montreux Jazz Festival returns this summer from 01-16 July to the Lake Geneva shoreline for another unmissable year of live music from the world's biggest and most exciting new artists. More information and tickets can be found here.
ABOUT MONTREUX JAZZ FESTIVAL
Montreux Jazz Festival is a renowned music festival founded by Claude Nobs and held annually in Montreux, Switzerland across two weeks in July. Now in its 56th year, the festival draws 250,000 music lovers from all across the world to the Lake Geneva shoreline. Montreux Jazz Festival celebrates the industry's emerging and contemporary acts, whilst paying homage to music's legendary acts. Originally a pure jazz festival since inception in 1967, Montreux began showcasing other styles of music throughout the decades and today presents artists from across every genre imaginable. Artists that have graced the stage of Montreux include Etta James, Quincy Jones, Bob Dylan, Elton John, Ms. Lauren Hill, Aretha Franklin, David Bowie, James Brown, Kendrick Lamar, Leonard Cohen, Marvin Gaye, Miles Davis, Nina Simone and many more.
ABOUT ONEOF
Deeply committed to a sustainable blockchain future, OneOf is a NFT platform that supports NFTs on multiple energy-efficient blockchains, to create sustainable, creator-and-fan-friendly experiences. Minting a NFT on OneOf's platform uses up to over 2 million times less energy than proof-of-work networks, and for its artist and brand partners, minting NFTs costs $0 in blockchain transaction fees. OneOf aims to bring the next 100 million non-crypto-native fans into Web3 by removing the technical frictions and allowing fans to pay for their NFTs with credit/debit cards as well as major cryptocurrencies. Committed to diversity, over 80% of the collections featured on OneOf comes from minority or female creators. In addition, OneOf donates portions of proceeds from every NFT collection to its artist or athlete partner's preferred charity.