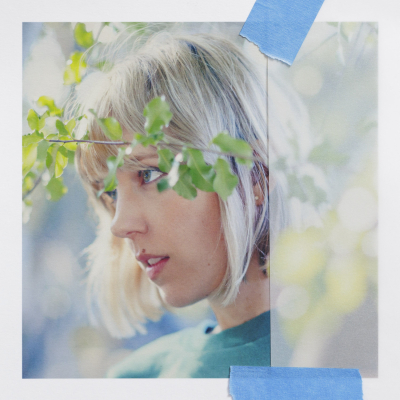 Nataly Dawn Searches for Self-Acceptance on New Solo Album Gardenview
Pomplamoose vocalist to release immersive EP in July
Today Nataly Dawn releases her "beautiful, vintage, melancholic" (per NPR's Guy Raz) new album Gardenview. Over the course of 13 exquisitely detailed tracks, Dawn delves into her ongoing struggle toward self-acceptance in an elegantly eclectic variety of musical forms: high-spirited folk hymns, McCartney-esque pop symphonies, and indie-rock-infused retellings of ancient Taoist fables, to name just a few. Gardenview meditates on themes of gratitude and sometimes-painful self-reflection, as Dawn's beautifully understated vocal work and incandescent imagination transcend both genre and time.
Listen to Gardenview here: https://ffm.to/gardenview
Mostly recorded live, with minimal overdubbing, Gardenview came to life in collaboration with Dawn's musician-friends Eliana Athayde (on electric and upright bass) and Kyle Crane (on drums and percussion). With Dawn's co-producers and close friends Ross Garren (Bon Iver, Ben Folds) and John Schroeder (Marc Cohn, RuPaul) adding to the album's lush instrumentation (including everything from chromatic harmonica and tack piano to Mellotron and bowed guitar), Gardenview is delicately sculpted yet deliberately unvarnished. "I wanted this album to feel like an unfiltered expression, which was one of the reasons I prioritized working with friends: there's an ease that comes with that, where there's no pressure to prove anything," says Dawn. "In many ways, the whole process was an exercise in not trying to be anything but myself."
Gardenview marks the next chapter in a career defined by innovation. In 2008, Dawn and her then-boyfriend, now-husband Jack Conte launched Pomplamoose, the beloved indie-pop duo that has garnered nearly 400 million YouTube views to date on their hyper creative performance videos. Despite - or perhaps because of - Pomplamoose's success, Dawn shifted her focus away from the high-energy band and toward her acoustic guitar during the pandemic in an attempt to re-learn to love what she viewed as the most "unlovable" parts of herself. "The driving force behind the whole record is the idea of not letting your mind be clouded by unnecessary things, so you can let yourself experience the best season of your life," Dawn says. "Although of course I can't choose how people will feel when they listen to this album, I hope it will help them to feel a sense of ease, and I hope they'll feel accepted and loved."
Dawn also debuts the official music video for "Joy" today. Self-penned as the world was shutting down in 2020, the country-tinged track is an exploration of the ways we sabotage our own happiness. Watch the new video directed by Sammy Paul and embrace the "Joy" with Nataly Dawn here: https://youtu.be/ykcq0uVlwgs
In collaboration with Jim Anderson and Ulrike Schwarz of Anderson Audio NY, select Gardenview tracks will be available on an immersive EP this July. Mixed in high definition at Skywalker Sound by the husband-wife duo and mastered by Morton Lindberg in Norway, the forthcoming collection features flawless 5.1.4 mixes of standout singles like "Danny," "Joy," and "Have You Heard." Anderson and Schwarz's latest recording, Clique! by Patricia Barber, was nominated for Best Immersive Audio Album at the 64th Grammy Awards and marked the 31st Grammy nod between the two of them. More info on Anderson Audio NY and their "state of the art" sonics HERE.
Gardenview Tracklist:
Have You Heard
All Bad
Over the Moon
Danny
Joy
Follow The Light
Afternoon Tea
Every Second Day
The Only
You Belong
The Garden
The Void
Waking Up
Connect with Nataly Dawn: