Nerve -- The First Banking App Created For Musicians -- To Launch September 15th
Join the waitlist via nerve.pro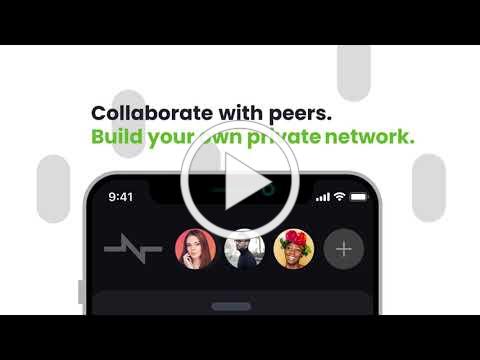 The music business deserves music banking. Today, Nerve announces the first neobank created specifically for the musician. Launching September 15th, Nerve is a revolutionary mobile banking app that merges user experience and financial technologies to help artists build stronger communities and sustainable careers.
Nerve offers a multitude of custom-built banking tools to help English and Spanish-speaking musicians manage their finances and plan for the future. Services include free FDIC-insured* business debit and personal savings accounts; fully integrated streaming and social data; a private networking feature to help professional musicians connect and collaborate; free instant payments to anyone with a Nerve account; even access to an established network of 55,000 free ATMs (perfect for the touring musician).
Nerve will officially launch in the U.S. on September 15, and onboard waiting list customers over the following months. Learn more and sign up for the waitlist by visiting nerve.pro
Nerve was co-founded by John Waupsh (CEO) and Ben Morrison (CTO), who drew upon their fifteen-plus years as consumer banking & fintech innovators to create a streamlined solution to the unique banking challenges of the music business. Waupsh is also the founder and CEO of Preservation Project, a boutique label dedicated to releasing previously unreleased funk and soul music. It was in that role that he first identified the need for a modern, sophisticated banking tool catering to independent musicians.
"Banks of days past would offer services that their local geography needed. Today, banking communities aren't defined by rivers and railroads, but by the shared experience and goals of their customers," says Waupsh. "Financial empowerment for musicians means giving them a banking platform that understands their unique needs with the tools to help them better manage their money.
"Musicians and bands at all stages of their development need smart financial management, access to the real-time data that drives their business, not to mention two-minute digital account opening, and collaboration and business banking features to run their brands effectively."
Nerve plans to announce additional features and services for musicians following its September 15 launch.
*Banking products and services are offered by Piermont Bank, Member FDIC. www.piermontbank.com
ABOUT NERVE:
Nerve's mission is to help musicians of all types create sustainable businesses. In addition to launching their neobank in the U.S. on September 15, Nerve offers a beta project called Nerve FM, the direct-to-fan streaming app that allows creators to earn subscription revenue from all of their self-generated audio and video content. Musicians keep up to 80 percent of the revenue generated from their subscriber base, and they keep all the user data as well.
FOLLOW NERVE:
Nerve Website: nerve.pro
Nerve FM Website: site.nerve.fm
Instagram: @bankonnerve
Twitter: @bankonnerve
Facebook: @bankonnerve