Newcomers Appalachian Road Show Earn Impressive Five Nominations For 2020 International Bluegrass Music Awards
Categories Include Album Of The Year, New Artist Of The Year, Instrumental Recording Of The Year And More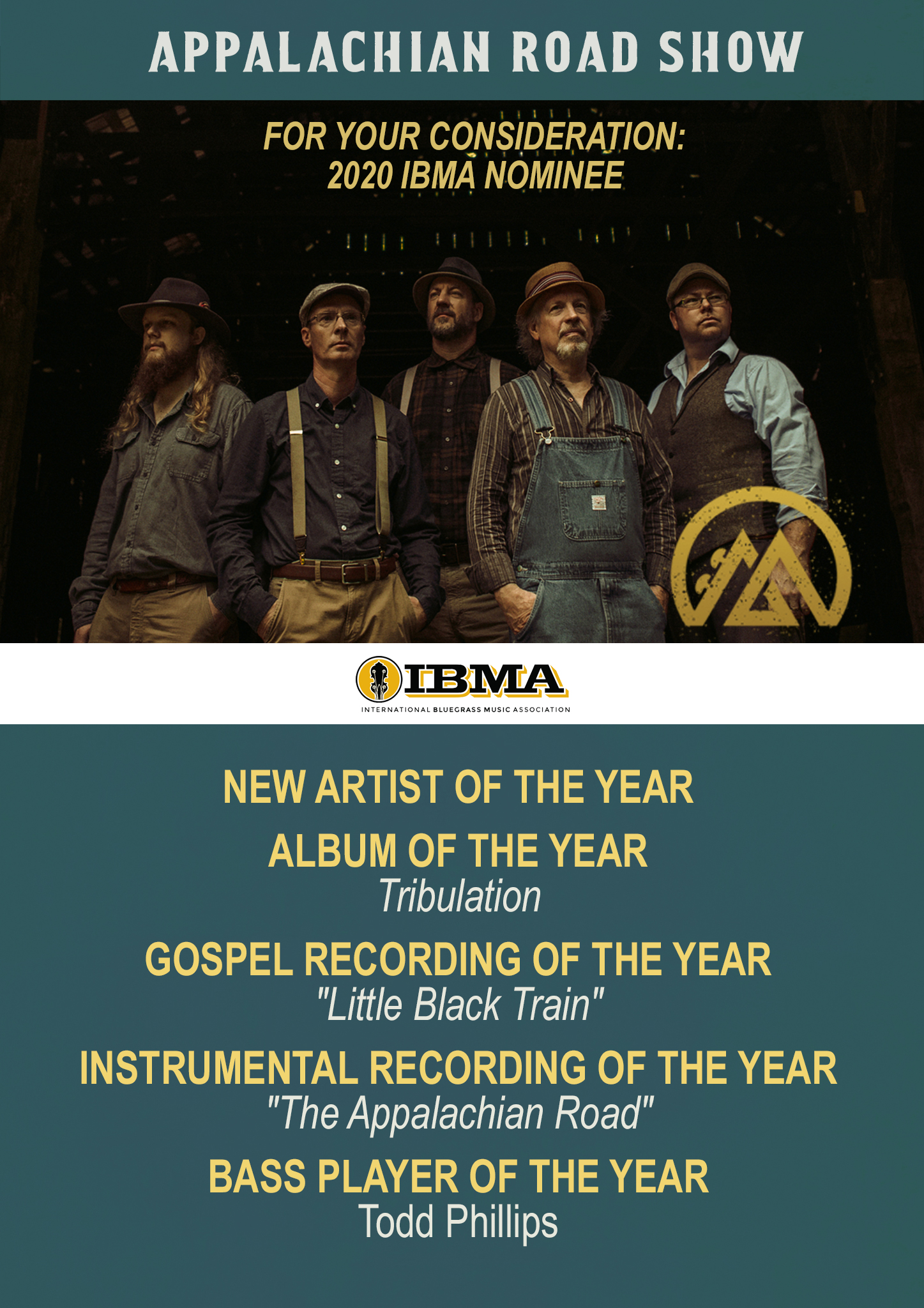 Earlier this year, roots supergoup Appalachian Road Show released a "masterpiece" (NPR's WPLN) of an album titled 'Tribulation' (3.27). Now, the newly formed band is leading the IBMAs as the second-most nominated group with nominations in five categories including Album of the Year and New Artist of the Year.
IBMA Bluegrass Music Award nominations include:
- Album of the Year ('Tribulation')
- New Artist of the Year
- Gospel Recording of the Year ("Little Black Train")
- Instrumental Recording of the Year ("The Appalachian Road")
- Bass Player of the Year (Todd Phillips)
Recognized by everyone from the TODAY Show to NPR All Things Considered; NowThis to Folk Alley; American Songwriter, No Depression and many more, 'Tribulation' encapsulates Appalachia's rich cultural traditions and heritage that shaped bluegrass music as we hear it today.
Appalachian Road Show's 'Tribulation' not only showcases each of its members masterful instrumental capabilities, but it also shines a light on how music brings together people from all walks of life. Throughout the record, Appalachian Road Show narrates the shared survival and hardships endured by a community that came together from Spain, England, Africa and beyond despite segregation efforts across Appalachia.
For more information on Appalachian Road Show, visit theappalachianroadshow.com.
ABOUT BILLY BLUE RECORDS:
Billy Blue Records is a boutique bluegrass label, home to an award-winning roster of artists including Alan Bibey and Grasstowne, Appalachian Road Show, Carolina Blue, Doyle Lawson & Quicksilver, Donna Ulisse, Jason Barie, Joe Mullins & the Radio Ramblers, and the Grammy-nominated recording "Gonna Sing Gonna Shout." Founded in 2018 by Jerry Salley, Ed Leonard, and Dottie Leonard Miller, Billy Blue is distributed to retail by the Orchard (Sony) and New Day Distribution.