Nick Lowe's The Convincer 20th Anniversary Expanded Reissue out Today on Yep Roc Records
North American Quality Rock & Roll Revue Tour Dates with Los Straitjackets Announced for November
Celebrating the 20th anniversary of Nick Lowe's The Convincer, Yep Roc Records has released an expanded reissue of the renowned collection today; which comes on blue vinyl alongside three rarities from the era included on blue vinyl 45. Originally released on September 11, 2001, The Convincer came well into Lowe's four-decade career as a "master songwriter who never takes himself too seriously" (Rolling Stone) and in the midst of his "remarkable second wind defined by more spare, reflective songs" (New York Times) - but this eccentric, funny and tragic collection has a feel all it's own, and has only grown in stature among fans, musicians and critics alike in the 20 years since its initial release:
"He sounds like Memphis via Chiswick...The Convincer is soul"
- Johnny Marr
"It's the album that many still consider to be his best"
- Biographer Will Birch, from Cruel To Be Kind: The Life and Music of Nick Lowe
"I love all his records, but this one stands out...it's both poignant and hilarious"
- Robyn Hitchcock
"The strongest in his recording career...Lowe's music remains defiantly clever and intricate."
- Rolling Stone
"Nick Lowe has made the album of his career"
- MOJO (September 2001)
"His voice, his wit, his writing eye...when they find our bones a million years from now, if they listen to these songs, they will know what a hangover was."
- Tift Merritt
Order the expanded reissue of The Convincer here: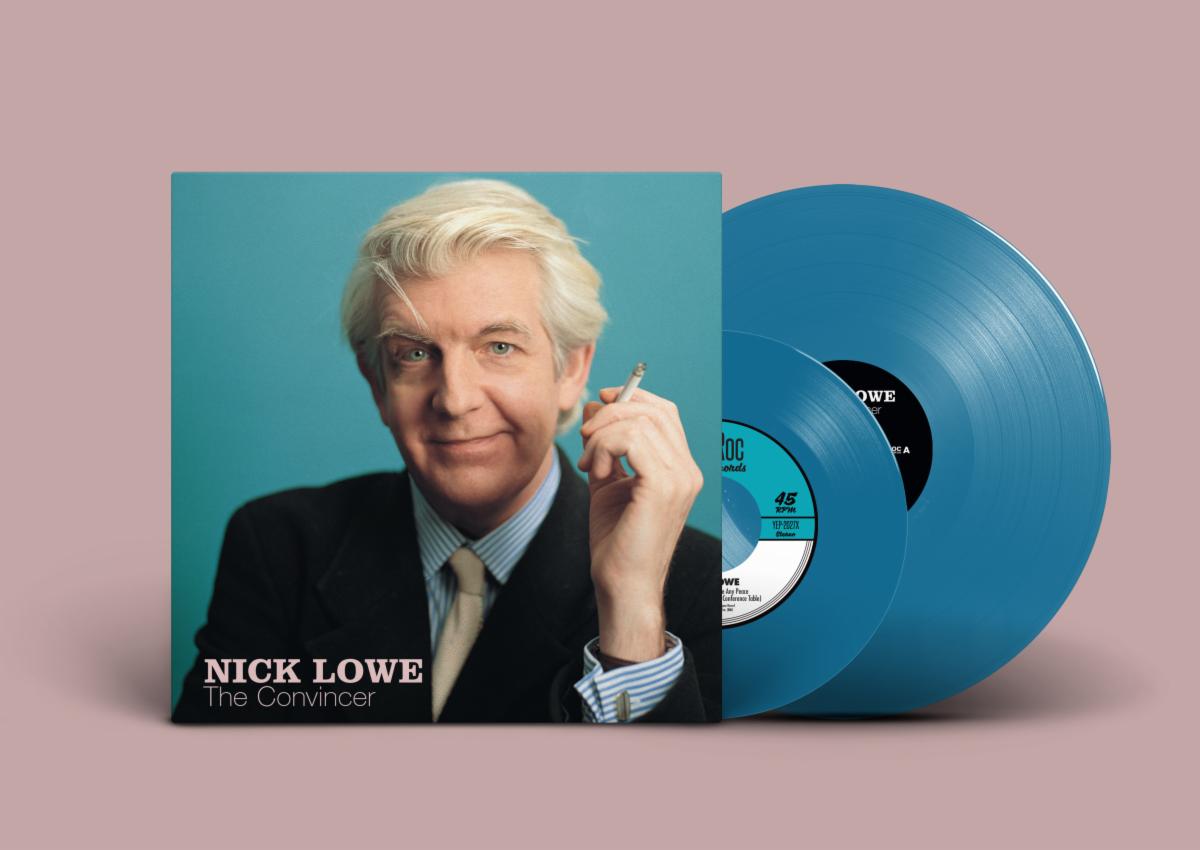 In addition to the expanded reissue of The Convincer, Yep Roc has also shared a special 10th anniversary reissue of Lowe's The Old Magic on green vinyl before the October 15 reissues of three more Lowe titles (1994's The Impossible Bird and 1998's Dig My Mood, as well as 1979's Labour of Lust on limited edition pink vinyl). In November, Lowe will return to the United States to join Los Straitjackets for a run of "Quality Rock & Roll Revue" performances, with a full list of his upcoming dates below:
Nick Lowe Tour Dates:
10/3 - London, UK - Nell's Jazz and Blues
10/4 - London, UK - Nell's Jazz and Blues
10/5 - London, UK - Nell's Jazz and Blues
10/10 - Paisley, UK - The Spiegeltent
10/29 - London, UK - Nell's Jazz and Blues
10/31 - London, UK - Nell's Jazz and Blues
11/9 - Houston, TX - The Heights Theater*
11/10 - Austin, TX - Mohawk*
11/11 - Dallas, TX - The Kessler*
11/13 - St. Louis, MO - Delmar Hall*
11/14 - Kansas City, MO - Knuckleheads*
11/16 - Denver, CO - The Oriental Theater*
11/18 - Minneapolis, MN - First Avenue*
11/19 - Stoughton, WI - Stoughton Opera House*
11/20 - Chicago, IL - Park West*
* Nick Lowe's Quality Rock & Roll Revue starring Los Straitjackets
Nick Lowe The Convincer 20th Anniversary Edition Tracklist
1. Homewrecker
2. Only a Fool Breaks His Own Heart
3. Lately I've Let Things Slide
4. She's Got Soul
5. Cupid Must Be Angry
6. Indian Queens
7. Poor Side of Town
8. I'm a Mess
9. Between Dark and Dawn
10. Bygones (Won't Go)
11. Has She Got a Friend?
12. Let's Stay In and Make Love
13. There Will Never Be Any Peace (Until God Is Seated at the Conference Table)+
14. Different Kind of Blue+
15. Mama Said+
+ bonus tracks