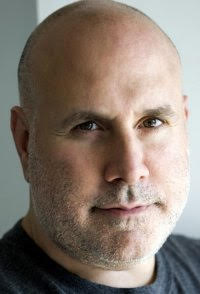 Music Industry Veteran Nick Terzo Joins Royalty Exchange as VP of Strategic Development
DENVER (August 21, 2017)—Royalty Exchange, the world's first online marketplace for royalties, is proud to welcome music industry veteran Nick Terzo to the company in the role of VP of Strategic Development.
In this position, Terzo will lead the company's new business development activities, which include artist and rightsholder outreach, corporate partnership development, and maintaining industry relationships.
Terzo is a seasoned executive with extensive experience in the music, technology, and media industries. Most recently, Terzo served as VP of Business Development & Operations at talent agency and artist management firm Madison House. He previously held senior positions at Warner Music Group's Maverick Records, Sony Music Entertainment's Columbia Records, and The Walt Disney Company's Hollywood Records labels, not to mention an early stint as membership director at ASCAP.
As an entrepreneur, Terzo founded a brand strategy group called AdvanceIdeas, where he spearheaded integrations with the likes of the Coca-Cola Company, Honda, and USA Networks, while also serving as a startup advisor to BuzzAngle Music, Brandzooka, HeadsUp Weather and others. He continues to serve as a mentor to the Thiel Foundation, Boomtown Accelerator and Blackstone Entrepreneurs Network.
"We're absolutely thrilled to have Nick join the Royalty Exchange team," said Matthew Smith, CEO of Royalty Exchange. "Nick has spent his career empowering artists and other rightsholders, so he's a natural fit to help drive our business forward."
"Royalty Exchange is revolutionizing the world of music industry financing, bringing together creators and investors in innovative new ways," said Terzo. "I'm extremely proud to join an organization so committed to bringing long-needed transparency and competition to this space."
About Royalty Exchange
Royalty Exchange helps artists and rightsholders raise money by connecting them with private investors on the world's first premium marketplace for royalty generating assets. Creators love us because our transparent marketplace helps them get fair market value for their work. Investors love us because we help them diversify into uncorrelated, income-generating assets. And our commitment to transparency and honesty ensures value for all. Follow us on Twitter and Facebook.
For more information please contact:
Antony Bruno
Director of Communications
Royalty Exchange
720-254-6141