NTWRK Announces The Second Edition Of Transfer
A Two-Day Culture And Design Festival Curated By Edison Chen With Art Direction By Hiroshi Fujiwara
Streaming Live On October 6 & 7, 2021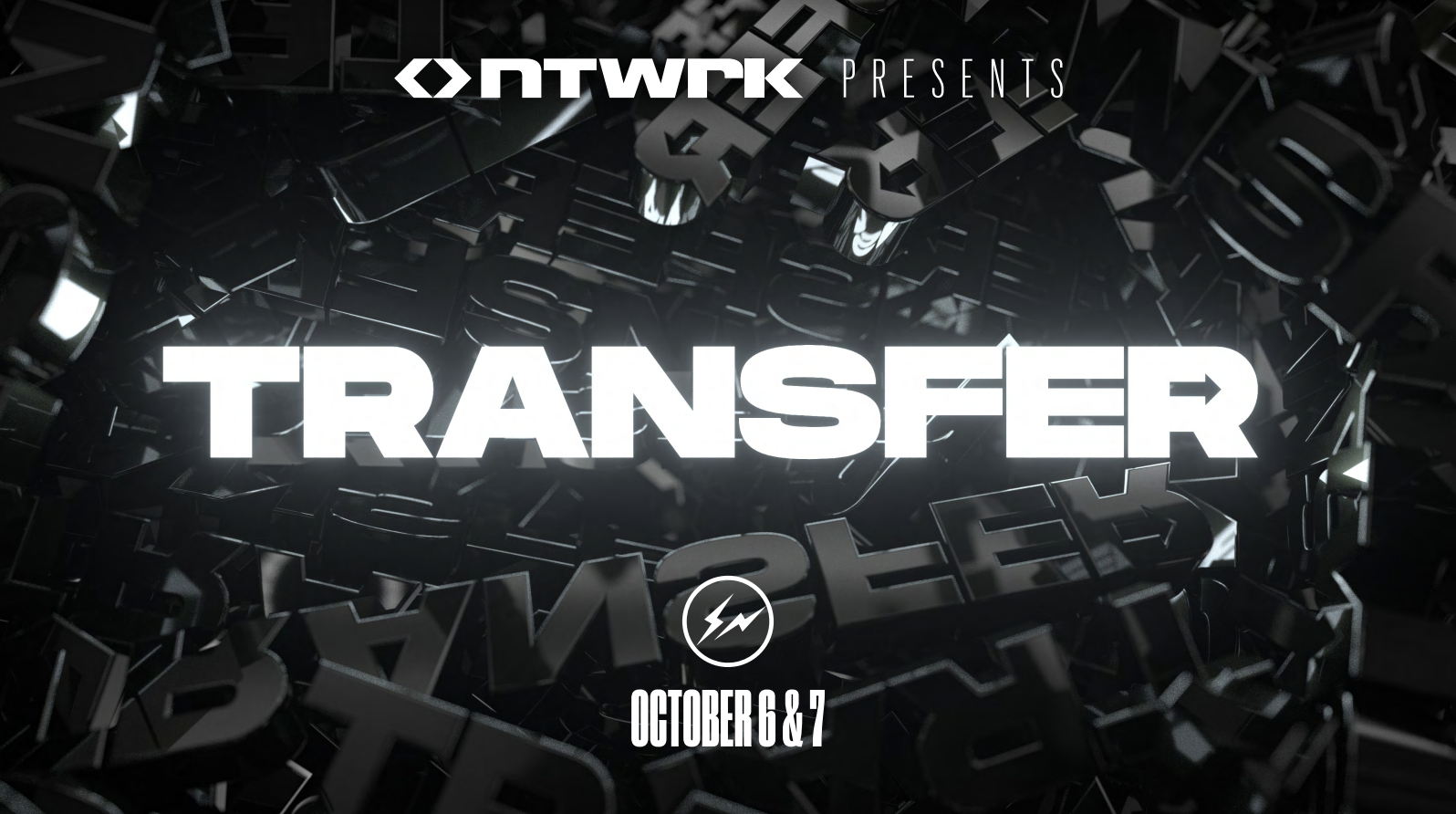 Los Angeles (August 5, 2021) — North America's premier livestream shopping platform NTWRK announces the return of TRANSFER, a two-day livestream shopping festival celebrating culture and design. For the second edition of TRANSFER, Edison Chen and his agency 3125c will return as the event's curators with legendary Japanese designer Hiroshi Fujiwara serving as its artistic director. TRANSFER will feature exclusive drops and experiential content from world class creators and future icons alike on October 6 & 7 via the NTWRK app.
As NTWRK's flagship event, TRANSFER invites the world to experience a highly curated selection of exclusive products and cultural artifacts from celebrated brands and creators. Through limited releases, music, insight-driven panels and creative conversations, TRANSFER is an immersive, multifaceted livestream experience that reaches digitally-native consumers from around the world.
"We're very excited to present the second edition of TRANSFER and continue to push the envelope in all facets of lifestyle and culture," says Chen. "We promise that this year will be even more fun with the TV show format, which will keep everyone entertained with laughs, good products, good content and Hiroshi Fujiwara."
Last year, TRANSFER debuted in partnership with Edison Chen, 3125C and Futura which featured 30+ collaborations, panels and performances from a impressive lineup of brands and creators: Sacai, CNCEPTS x Vans, Ready Made x Futura Laboratories, J-Balvin x Guess, Pharrell Williams x Adidas, ATMOS x Adidas, Modernica x Dr. Woo and more.
TRANSFER 2021 is NTWRK's tenth shopping festival and marks the return of NTWRK's inaugural livestream shopping festival, which saw 250k+ worldwide shoppers. Since then, NTWRK has expanded to include arts fair Beyond The Streets, sports themed Off Court, design driven Surface, food focused Family Style To Go, Sneaker Con, which was hosted by Hasan Minhaj, and most recently OPEN HOUSE. A leader in the mobile retail space, NTWRK's widely successful shopping festivals are "shaping the future of ecommerce" (Cheddar).
ABOUT EDISON CHEN
Edison Chen has been shaping pop culture for the last 20 years. This entertainer and entrepreneur is a Canadian-born Hong Kong actor, singer, rapper and fashion designer. Chen has been recognised as one of Asia's most ambitious and versatile talents, with the launch of Clot, his successful apparel brand; Juicestores, the multi-label store selling the latest streetwear fashion brands; Innersect, the highly influential streetwear festival; and his on-going NIKE collaboration.
Chen's own creative agency 3125C and the online store platform of thestoredot.com are designed to maintain their own concept, cooperate with different design units and brands, materialise their own interesting and unique creative ideas and make them into couplet products, which will be released regularly on the platform and limited to the subscription of their peers.
ABOUT NTWRK
Named one of Fast Company's Most Innovative Companies and Ad Age's Hottest Brands, NTWRK is the premier North American livestream shopping platform where "entertainment meets e-commerce" (Forbes). Built on a digitally-innovative model of daily product drops, livestream shopping festivals and exclusive partnerships with world-renowned brands and creators, NTWRK has fostered an organic global community of artists and fans since its launch in 2018. Under the motto "Shopping At The Speed of Culture," NTWRK provides a curated digital shopping experience and access for Gen-Z and millennial consumers.
NTWRK ON THE WEB
https://shorefire.com/roster/ntwrk
https://www.facebook.com/NTWRKLIVE/
https://www.instagram.com/ntwrk/
https://www.linkedin.com/company/thentwrk/