NTWRK Announces New Original Series "Late Lunch" In Partnership With Acclaimed Designer Sean Wotherspoon 
SERIES DEBUTS TODAY SEPTEMBER 14 EXCLUSIVELY ON NTWRK APP
September 14, 2021— NTWRK, North America's leading livestream shopping platform, announces "Late Lunch," a new lifestyle brand, original series and social initiative created with world-renowned designer and vintage purveyor Sean Wotherspoon. Debuting exclusively on the NTWRK app starting today (9.14), each monthly episode of "Late Lunch" will feature candid conversations between Wotherspoon and iconic figures from the fashion, hip hop and sneaker industries as well as a collection of exclusive merchandise from his lifestyle brand—also named Late Lunch.
NTWRK and Sean Wotherspoon will be partnering with various organizations in the Los Angeles community to provide meals for low income families by way of "Lunch is on Us." In celebration for the first collection, NTWRK and Sean Wotherspoon will partner with #HashtagLunchbag and minority-owned vegan restaurant Azla Ethiopian Eatery, by donating a portion of all proceeds from Late Lunch toward Vox Collegiate, a charter school in Los Angeles.
Designed by Sean Wotherspoon, the Late Lunch brand's debut collection is an eclectic mix of vibrant graphics and merchandise that balances the nostalgic with the contemporary.
"Taking a "Late Lunch" has always been part of my life, whether I've been too busy with work, having too much fun, or just enjoying the present moment so much that the idea of eating is secondary," says Sean Wotherspoon. "It is the lifestyle of enjoying life and enjoying work, enjoying your friends and family and not realizing that you have put off the most important thing for your body: FOOD. A "Late Lunch" is also very chill, since you're already late, there's no rush. It's time to reflect on the busy day, etc. Late Lunch is the easiest way for me to explain my life in 2 words, I'm sure there's people who feel the same!"
"Great street fashion is a personal passion for me, so it's doubly exciting to collaborate on a new series with Sean," says NTWRK CEO Aaron Levant. "His vision, instincts, and unique mix of nostalgic and contemporary designs are all spot on. It will be great to hear Sean share thoughts and ideas with other amazing creators, and to provide our audiences with exclusive access to his vibrant new collection."
"Late Lunch" is NTWRK's latest original studio show, joining the ranks of sneaker-themed Soled Out, comic store culture-themed Meltdown and the previous love/shopping/sex/dating show Unhinged.
See below for a few of the hot drops coming to NTWRK on Late Lunch.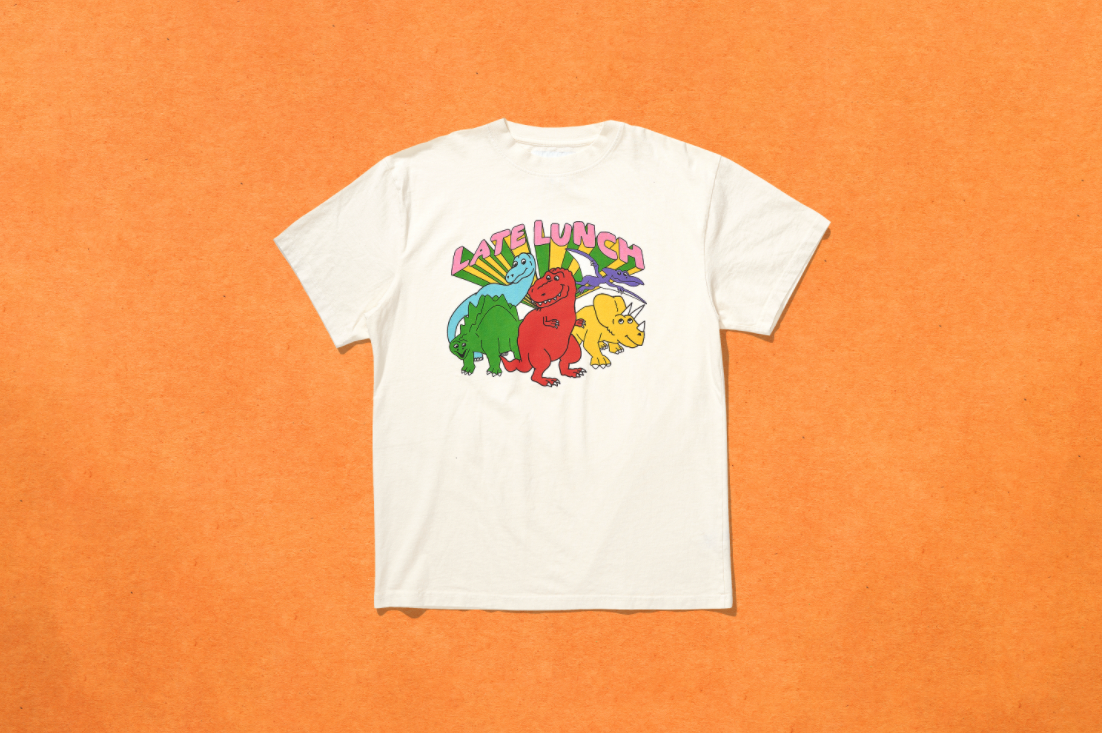 Dino Squad Tee
A vintage-inspired tee with a prehistoric print.
6.5 oz., standard fit, in overdyed vintage off-white. Ringer neck opening for a contemporary fit. Water-based screen print on front. Made in Los Angeles.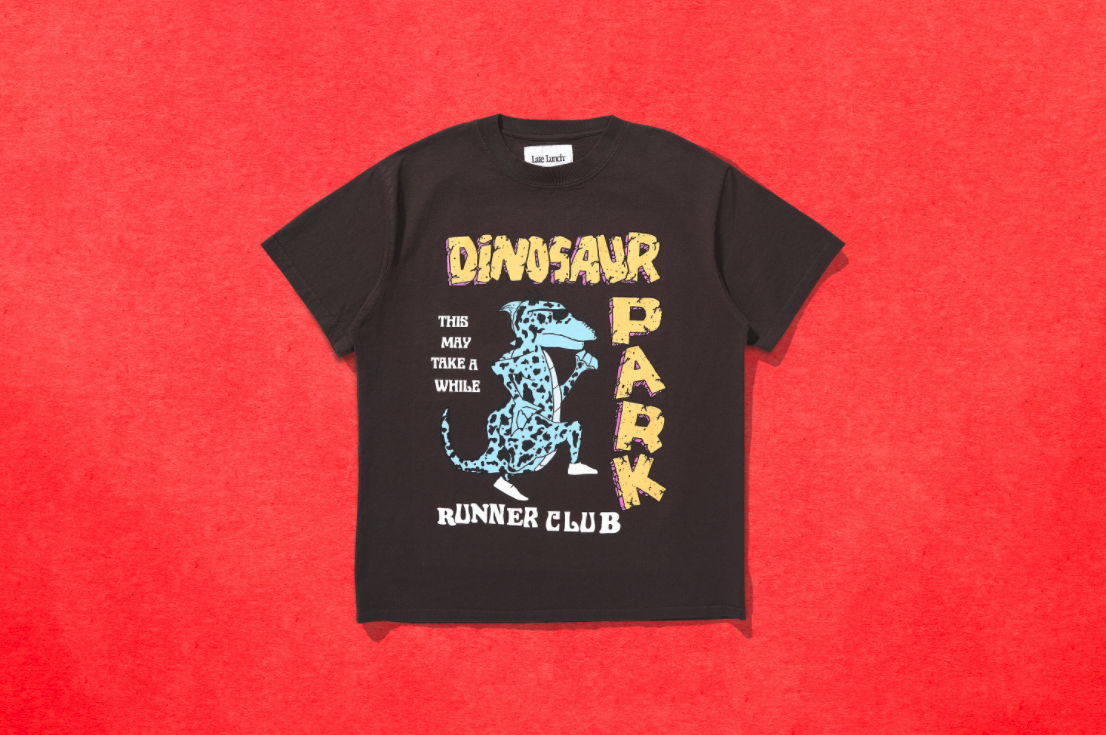 Dinosaur Park Tee
Grab your crew and get rollin'.
6.5 oz. standard fit, in overdyed vintage black. Ringer neck opening for a contemporary fit. Water-based screen print on front and back. Made in Los Angeles.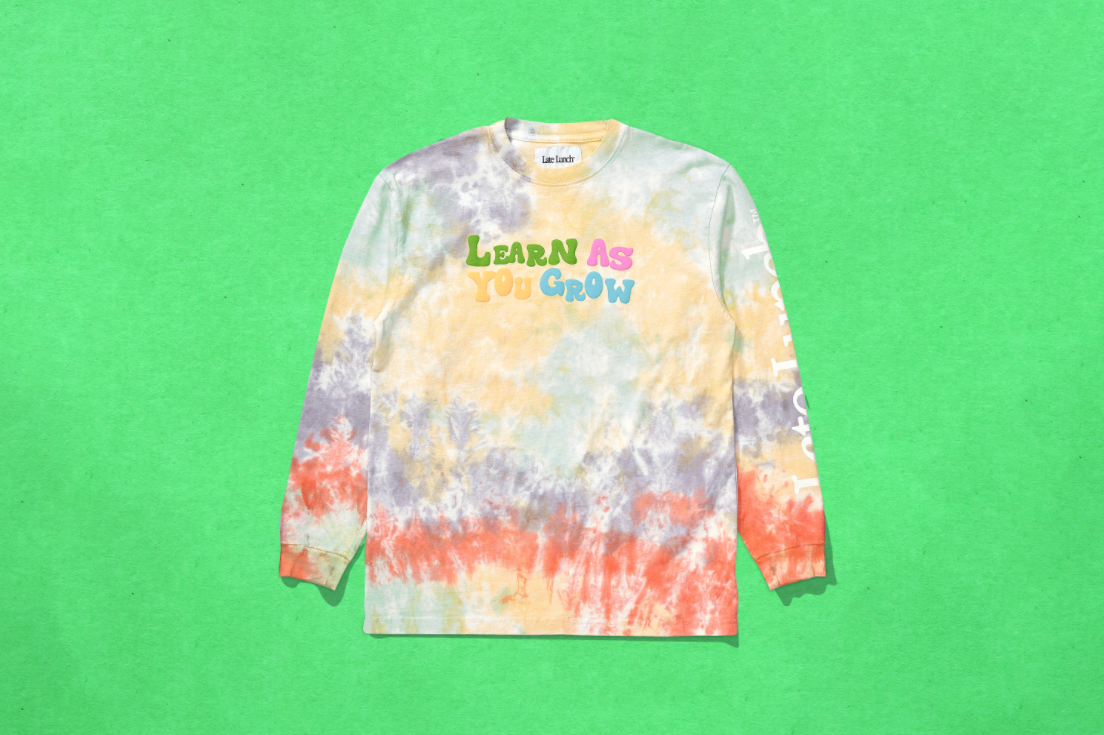 Learn As You Grow Long Sleeve Tee
A groovy long sleeve with words to live by.
6.5 oz., standard fit, in multi-color tie dye. Ringer neck opening for a contemporary fit. Puff print on front and back. Water-based screen print on sleeve. Made in Los Angeles.
Veggie Power Tee
Don't forget to eat your greens.
6.5 oz., standard fit, in multi-color tie dye. Ringer neck opening for a contemporary fit. Water-based screen print on front and back. Made in Los Angeles.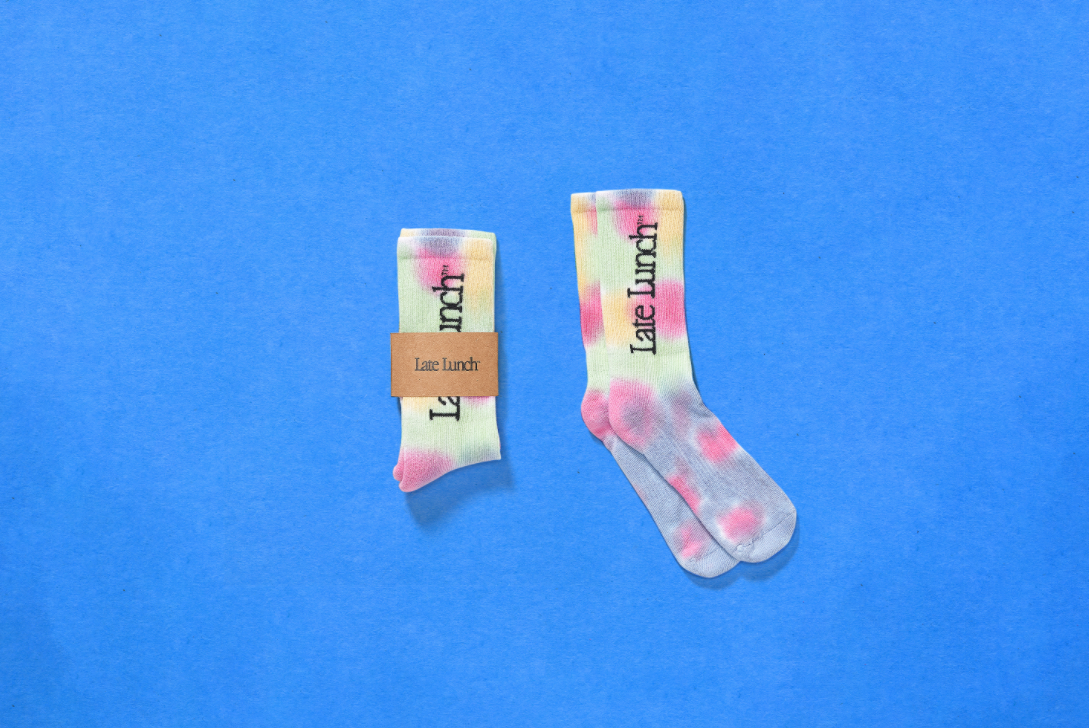 Lemon Heads Socks
Socks to rock out in.
Premium knit tube socks with Late Lunch logo and multi-color tie dye. One size fits all.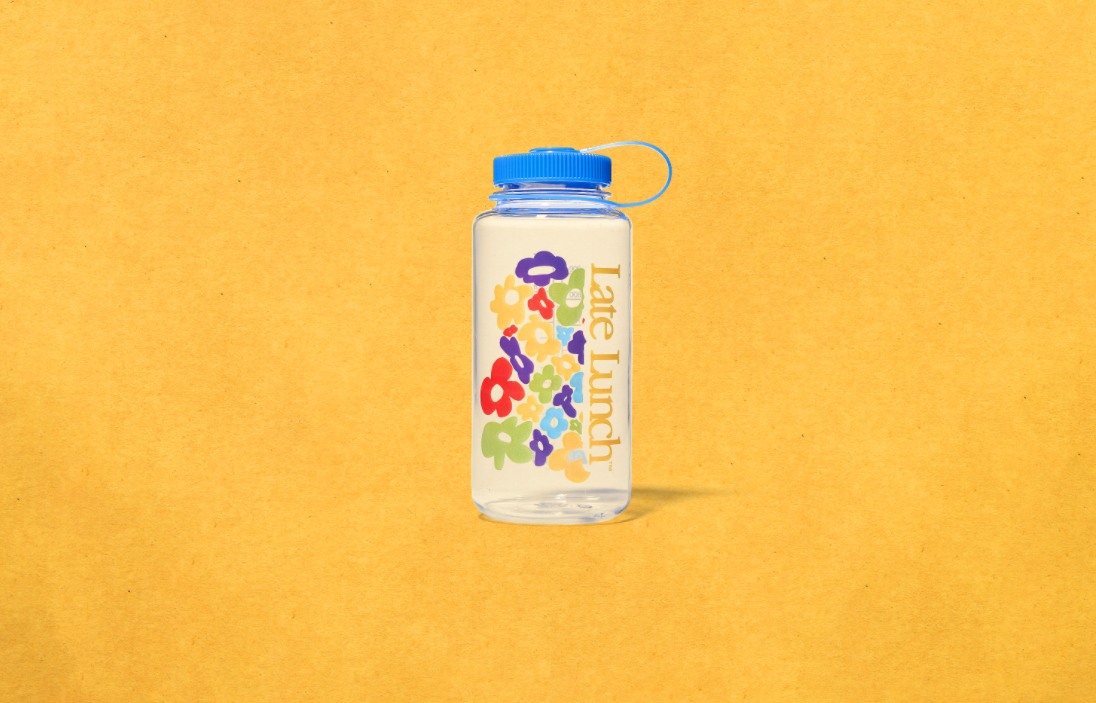 Edible Arrangement Nalgene Bottle
Stay hydrated, folks.
Leak-proof, made of virtually-indestructible BPA-free. Dishwasher safe. Suitable for both warm and cold beverages (-40 to 212 degrees Fahrenheit). Wide mouth makes cleaning and adding ice cubes easy.
ABOUT SEAN WOTHERSPOON
Originally from Richmond, VA, Sean Wotherspoon co-founded the legendary vintage boutique Round Two in 2013. Its success led to a Round Two in Los Angeles, and the shop now has outlets in other major US cities. In 2015, Wotherspoon and partner Chris Russow developed the popular Round Two web series on YouTube. With a passion for sneakers and sportswear of past decades—and colors that characterized the 80s and 90s—his unique contemporary style has led to his renowned designs for Nike (he won the 2017 RevolutionAir Design Competition), Adidas, Disney, Prince, Lacoste, Galleries Lafayette, and, this year, the Vespa Primaver 150 Sean Wotherspoon scooter.
ABOUT NTWRK
Named one of Fast Company's Most Innovative Companies and Ad Age's Hottest Brands, NTWRK is the premier North American livestream shopping platform where "entertainment meets e-commerce" (Forbes). Built on a digitally-innovative model of daily product drops, livestream shopping festivals and exclusive partnerships with world-renowned brands and creators, NTWRK has fostered an organic global community of artists and fans since its launch in 2018. Under the motto "Shopping At The Speed of Culture," NTWRK provides a curated digital shopping experience and access for Gen-Z and millennial consumers.
NTWRK ON THE WEB
https://shorefire.com/roster/ntwrk
https://www.facebook.com/NTWRKLIVE/
https://www.instagram.com/ntwrk/
https://www.linkedin.com/company/thentwrk/