NTWRK Announces Unboxed – A Two Day Designer Toy & Collectibles Festival On February 13-14, 2021
Superflat Artist Mr. To Art Direct, Entrepreneur/Designer Kevin Poon To Curate
30+ EXCLUSIVE DROPS FROM ARTISTS / BRANDS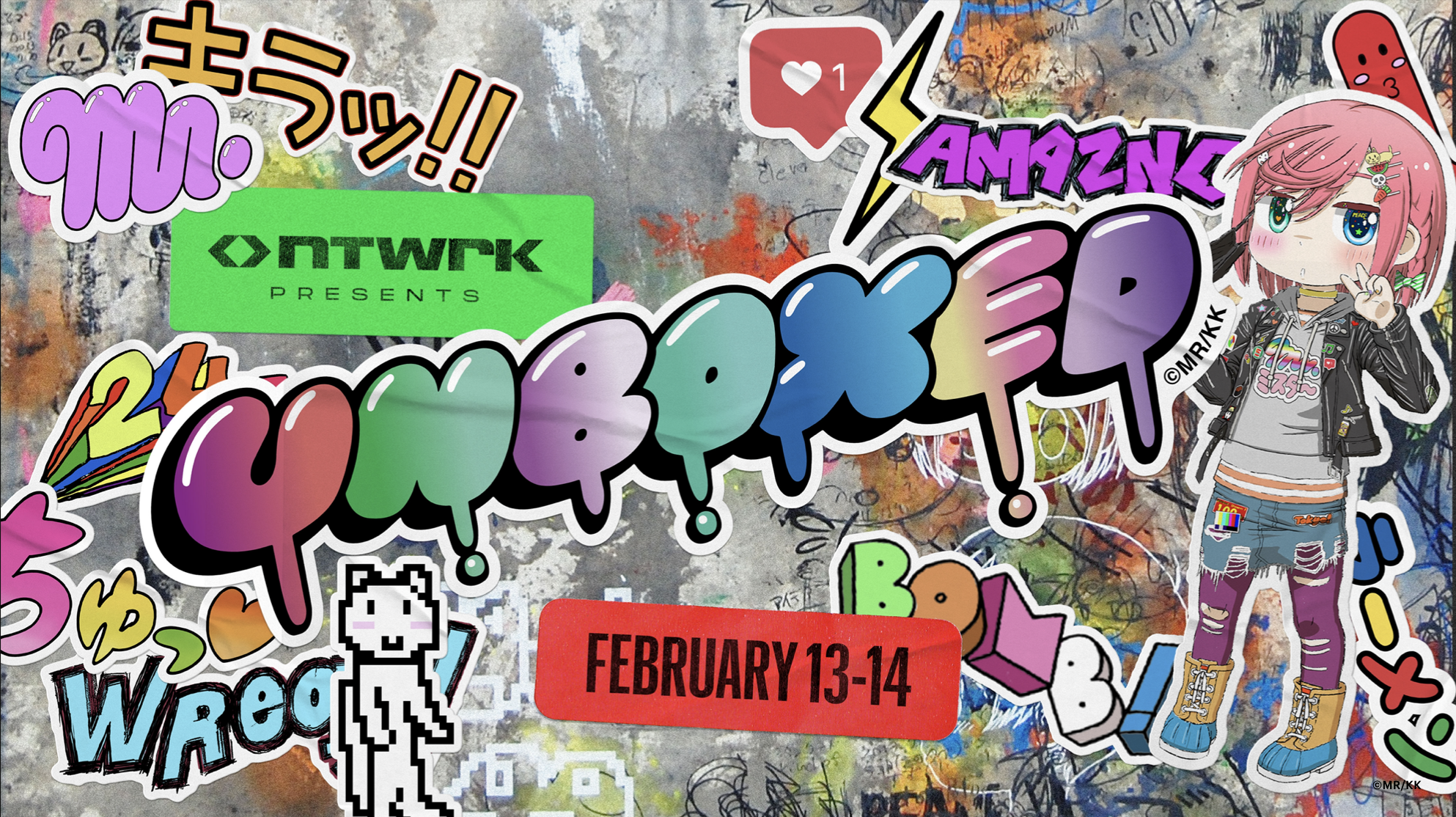 NTWRK, the definitive livestream shopping app at the center of "entertainmentizing" retail (Inc.) announces Unboxed, a two-day designer toy and collectibles festival. Streaming digitally via the NTWRK app on February 13th and 14th, Unboxed will be art directed by Japanese Superflat artist Mr. and curated by entrepreneur and designer Kevin Poon.
Unboxed is the first of NTWRK's year-long calendar of high profile shopping festivals. From exclusive collectibles and live panels to bespoke designer toys and special edition artist collaborations, Unboxed will immerse fans in a curated lineup of shoppable content from 30+ world-class creators and brands, such as FriendsWithYou, Kaikai Kiki, MIKSHA, Jeremyville, Takashi Murakami and THE. REAL PROJECT_.
Under his art direction, Mr.'s signature off-the-wall aesthetics, which veers from kawaii (cute) to kowai (scary), will permeate Unboxed programming. In addition to artist panels and physical product drops, Unboxed will feature a range of limited-edition augmented reality objects—a new obsession for the digital age. These collectible AR items can be immediately turned into shareable 3D moments upon purchase through the NTWRK app.
"I've always been a fan of collecting different art toys and this time to be able to work with NTWRK on this is exciting," says Kevin Poon. "See you all online."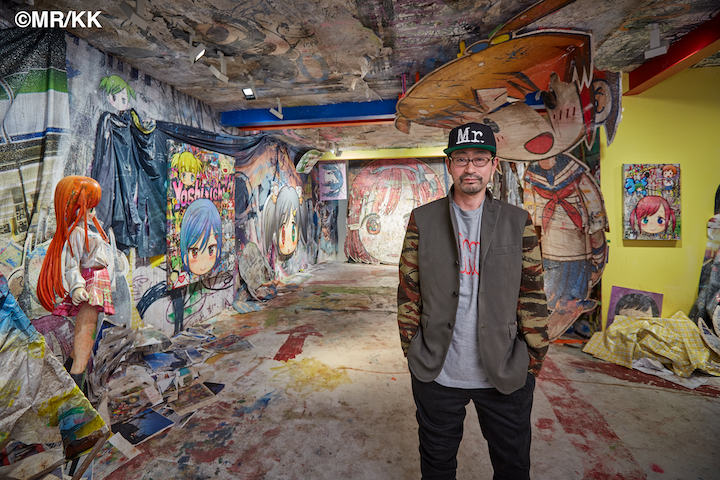 Photo by Keith Park ©Mr./Kaikai Kiki Co., Ltd. All Rights Reserved.
The announcement of Unboxed comes directly after the double successes of NTWRK's 2020 virtual festivals: TRANSFER and BEYOND THE STREETS. NTWRK's inaugural culture and design festival, TRANSFER featured 30+ product drops, panels and performances from an impressive lineup of artist and brand partnerships, including J Balvin x Guess and Pharrell Williams x Adidas.
For BEYOND THE STREETS, NTWRK teamed up with graffiti historian and curator Roger Gastman to present the first-ever virtual edition of the renowned traveling art fair. Featuring 100+ distinguished artists including Action Bronson, Shantell Martin, Shepard Fairey and DABSMYLA, the festival netted over 250,000 virtual attendees. Both jam-packed affairs are a testament to NTWRK's history of pushing the envelope in livestream shopping.
With Unboxed, NTWRK hopes to continue their streak of directly serving the interests of art and collectibles enthusiasts and digitally-native consumers.
ABOUT NTWRK
NTWRK is the definitive mobile-first video shopping platform that seamlessly blends entertainment and commerce, giving brands, artists, and personalities the ability to create original content and sell exclusive products to NTWRK's global audience. The innovative model of daily exclusive product drops, live videos, engaging hosts, native purchases and social distribution creates a high energy and wide-reaching experience for partners and users. NTWRK was founded in October 2018. Additional information about NTWRK may be found at thentwrk.com | Instagram: @NTWRK | App: iOS, Android
ABOUT MR.
Mr. is a Japanese contemporary artist whose neo-pop aesthetic spans painting, sculpture, installation and video. Although his work has been seen in museum and gallery exhibitions around the world since 1996, Mr. rose to the mainstream in 2014 after animating the "It Girl" music video for Pharrell Williams. A former protégé of Takashi Murakami, Mr. has helped "usher in an entire roster of anime-inspired modern artists." (Garage). His resonant designs employ the visual language of otaku, the Japanese subculture centered on adolescence, manga, anime and video games, to examine high and low forms of contemporary expression.
ABOUT KEVIN POON
Kevin Poon approaches culture, lifestyle and business as a unified artistic whole. Active in roles from design to DJ-ing, he is the consummate networked creative figure, acting as a hub and a filter through his many entrepreneurial and artistic projects. He is the co-founder of brand CLOT, global retailer Juice, distributor District, and design/art gallery WOAW. Poon is also involved in Hong Kong and China's food and beverage industry, having co-founded and established bars and restaurants such as Elephant Grounds, Diplomat, Morty's La Rambla IFC WagyuMafia, YakinikuMafia and Mashi no Mashi Ramen. With a sense of humor and a critical eye across the worlds of fashion F&B and business, Poon is the epitome of a modern day influential entrepreneur, with his finger on the pulse of style and culture.
NTWRK ON THE WEB
https://shorefire.com/roster/ntwrk
https://www.facebook.com/NTWRKLIVE/
https://www.instagram.com/ntwrk/
https://www.linkedin.com/company/thentwrk/
https://www.youtube.com/channel/UCRUw6FY6YXcxrJHnbswT50Q
MR. ON THE WEB
https://www.instagram.com/misteryanen/
https://www.facebook.com/mryanen/
KEVIN POON ON THE WEB
https://www.instagram.com/kpee/